The Ferretti group is considered today one of the leading names in the research, innovation, design and construction of luxury motor yachts. The pride of the Italian nautical industry, the group boasts a portfolio of some of the most prestigious and exclusive brands in the global market – namely Ferretti Yachts, Pershing, Bertram, Riva, Mochi Craft, CRN and Ferretti Custom Line.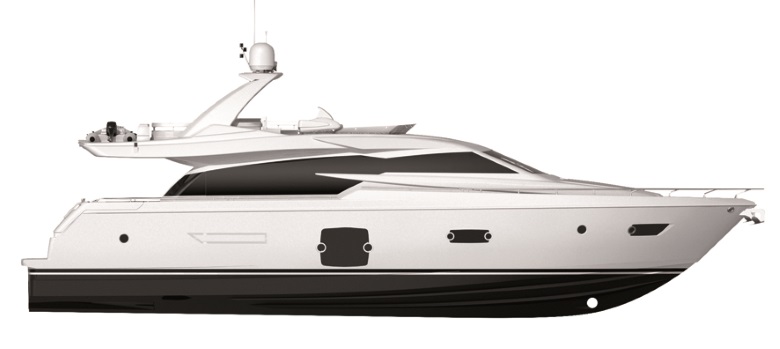 Headed since 1968 by its founder Norberto Ferretti, a nonconformist entrepreneur whose passion for the sea has also led him to become a successful sportsman (he won the Class 1 Offshore world championship twice – in 1994 and 1997), the group reacted wisely to the severe crisis in the nautical market in 2009 by investing heavily in research and technology. This was a gamble that paid off, as testified by the fact that anyone wanting to buy one of the seagoing gems created by Ferretti has to wait a year and a half or even more for the privilege.

The wide range of craft offered is designed by the specialised technicians and engineers of the Ferretti group's AYT (Advanced Yacht Technology) division – one of the most advanced nautical research and design centres in the world – in collaboration with the Ferrettigroup design centre, where naval architects and designers work in close contact with the team of the architect Gianni Zuccon, the man responsible for almost all the models constructed in the company's boatyard in Forlì, Romagna.
The new Ferretti 720 is also a product of this fruitful teamwork and fully represents the group's mission to create boats excelling in design and technology and with levels of quality beyond the reach of any competitor.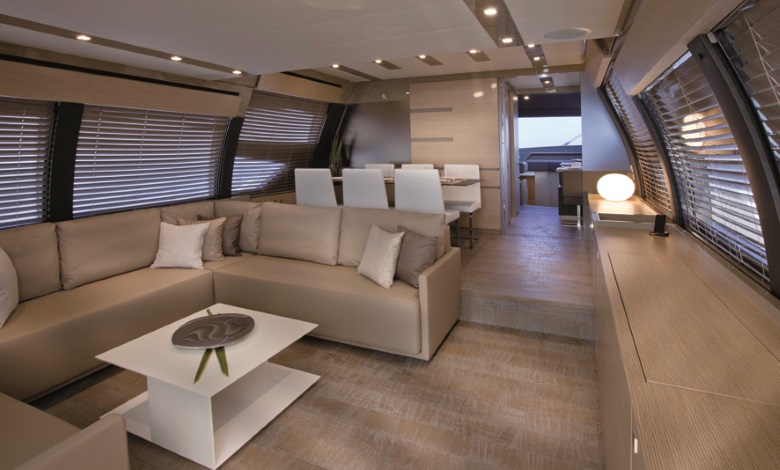 L'articolo continua su Auto & Design n. 189