When you have a model like the 458 Italia to start with, admits Fabrizio Valentini, your job is actually relatively easy. "The proportions of that car", he says, "are so perfect that we were certain that any derivative would have kept the original spirit and elegance intact." Valentini is the director of Pininfarina design, while the car in question is the latest addition to the Ferrari stable, the 458 Spider. Presented at Frankfurt, the Spider is the world's first mid-engined two-seater to adopt a folding hard-top (in aluminium) rather than a soft-top.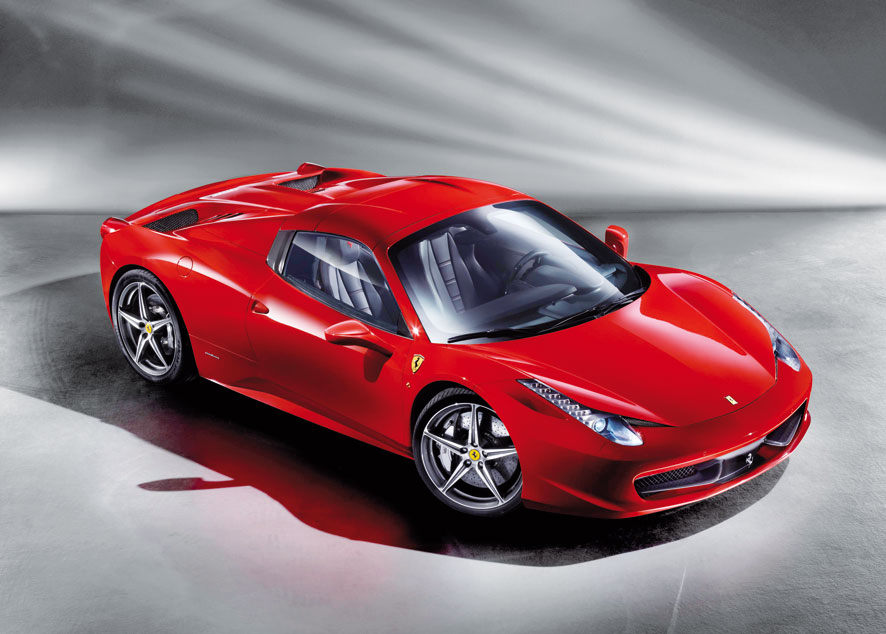 "This is an extremely innovative concept" says Ferrari design director Flavio Manzoni, who was responsible for the interior of the car and also supervised the final stages of industrialisation for the exterior. "The roof is in two parts and folds onto itself in just 14 seconds, while the rear screen acts as a wind breaker. It also takes up very little space, leaving us more room for the interior than we could ever have hoped for otherwise." Behind the seats is a bench for suitcases or the inevitable golf bag.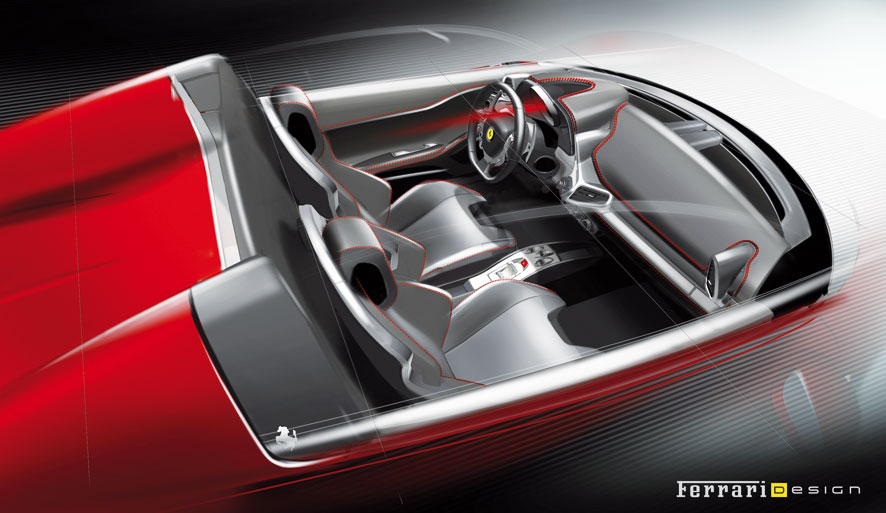 While Ferrari doesn't openly admit it, this new – and patented – aluminium roof could possibly send the canvas soft-top into definitive retirement: including the kinematics, the new system weighs 25 kg less than the soft-top of the 430 Spider, but it also offers benefits in terms of noise and aerodynamics. As a result, the car weighs just 50 kg more than the 458 Italia. The 4499 cc, 570 bhp V8 powerplant ('engine of the year' in 2010) remains the same, translating to practically identical performance (0-100 km/h in 3.4 seconds, top speed 320 km/h) and fuel consumption figures (11.8 litres/100 km and relatively low CO2 emissions of 275 g/km) as the Italia.
The article continues in Auto & Design no. 191