Bringing to life the spindle grille design on the new Lexus LS would not have been possible without the human accuracy of an exceptional craftsman, transforming machined output in a work of art. The pattern on the evolved, iconic spindle grille is of such delicate complexity, it required an unusually high level of human skill in both the design and fabrication stages to complete. From computer screen to finished product, constant artisan involvement ensured the beauty of the designer's original vision was fully expressed.
The new design features a single intricate span of interlocking Lexus 'L' motifs, a web-like tapestry inspired by the fine delicate patterns of those found in nature. While previous designs called for two separate upper and lower molds, the designers at Lexus challenged themselves to express the the new incredibly complex grille as a single, integrated piece. "We consistently pushed our partners beyond previous thresholds to help deliver a vehicle that delights the public enough to want to buy it", said Koichi Suga, Lexus Project Chief Designer.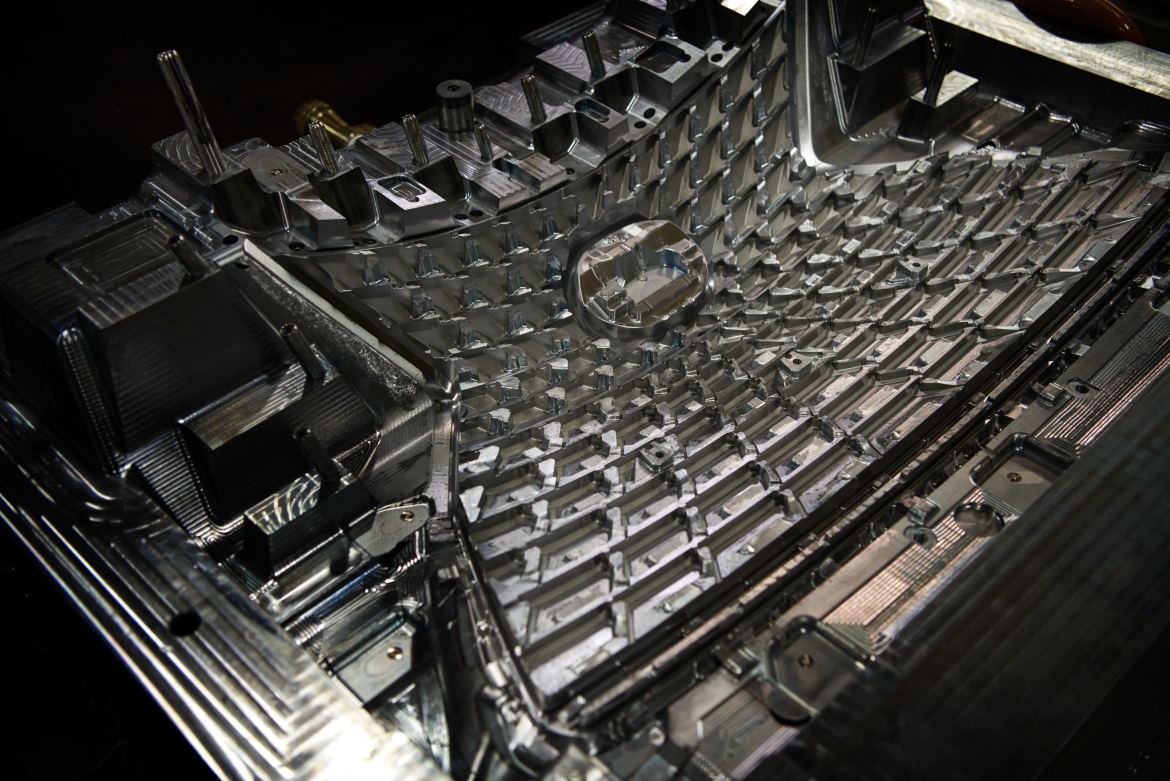 The uncommonly large single grille required the finished mold to be structurally sound while also accurately reflecting the finely detailed design. The machines and processes used to create the mold are amongst the very best available anywhere but – reflecting the same human factor in the design – finishing with absolute accuracy necessitated a remarkable human skill. Fabricating a mold to the exactness articulated in the design demanded extra attention that helped push the production stage out to five months – over a month longer than usual. Throughout the process, he collaborated with the design team – each challenging the other, designer and craftsman working together to ensure the very best outcome.