A strong identity that remains true to the traditions of the Ypsilon, but with many new characteristics and features. These were the goals set for the fourth generation of the baby Lancia – to preserve its spirit as an exclusive but accessible object while gaining even more content. We spoke to vice president of Style for the Fiat Group Lorenzo Ramaciotti and Lancia design director Marco Tencone to find out more about its inception.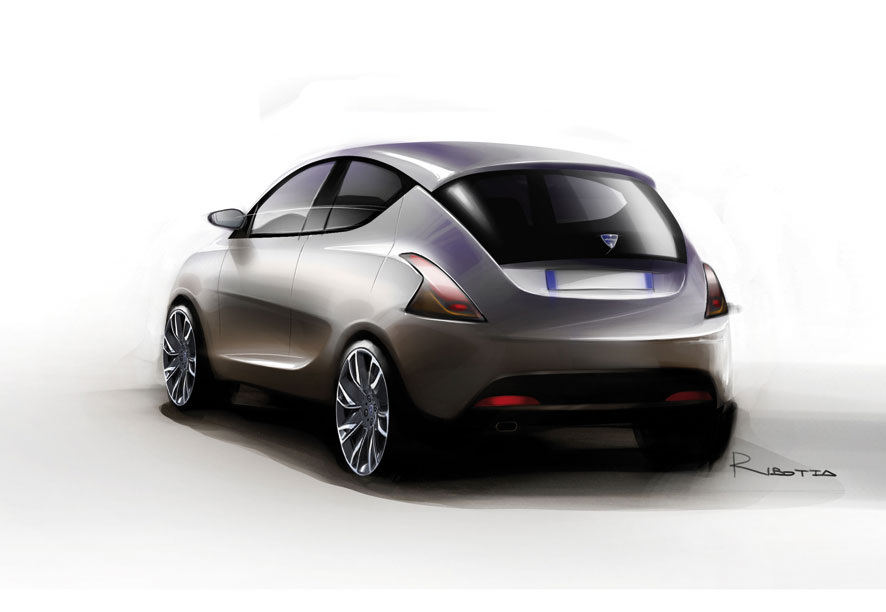 "This was a challenging job: we had to maintain the common denominators of the Ypsilon to preserve its personality, but also make it a car with a broader scope and more appeal for male customers, as the existing model attracted a predominantly female clientele" says Tencone. The first aspect that had to be defined was the platform – while the previous generation was based on the same B platform as the Fiat Punto, the new model would be underpinned by the platform of the Panda (which is also shared with the 500) with, however, a 90 mm longer wheelbase. "The platform of the Grande Punto has now grown to over 4 metres. If we had used it as a base for the Ypsilon, the car would have lost its character as a compact city car", explains Ramaciotti.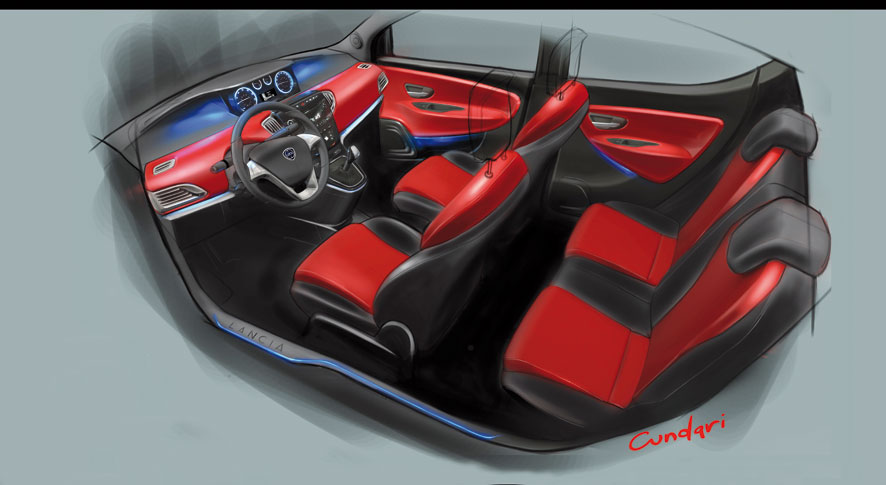 The concept of practicality combined with elegance was a prerequisite for the project, so it was decided that the traditionally three-door baby Lancia would become a five-door car. However, the designers decided to conceal the rear door handle in the frame of the door itself – a solution originally devised within the Fiat Group in the 1990s for the Alfa Romeo 156 and then adopted by a number of competitors. This expedient visually lightens the shape, making it more dynamic and coupé-like.
Full article in Auto & Design no. 189