A Porsche is not just a sports car, it's the sports car in its respective segment. This precept, which is always clearly defined in the minds of the team of designers headed by Michael Mauer, was even more crucial in the project for the Macan.
The idea of adding a compact SUV to Porsche's line-up fits into the strategy to expand the product portfolio masterminded by the Volkswagen top brass, and the synergies between the group's brands provided the foundations for the birth of this unprecedented new model. 
"The first step in the process was taken by Konzern Design, which defined a model for the proportions, as requested by our president Martin Winterkorn", explains Walter de Silva. "We considered two variants – one with a much more coupé-like silhouette, and the other, which was eventually chosen, with more generous volumes."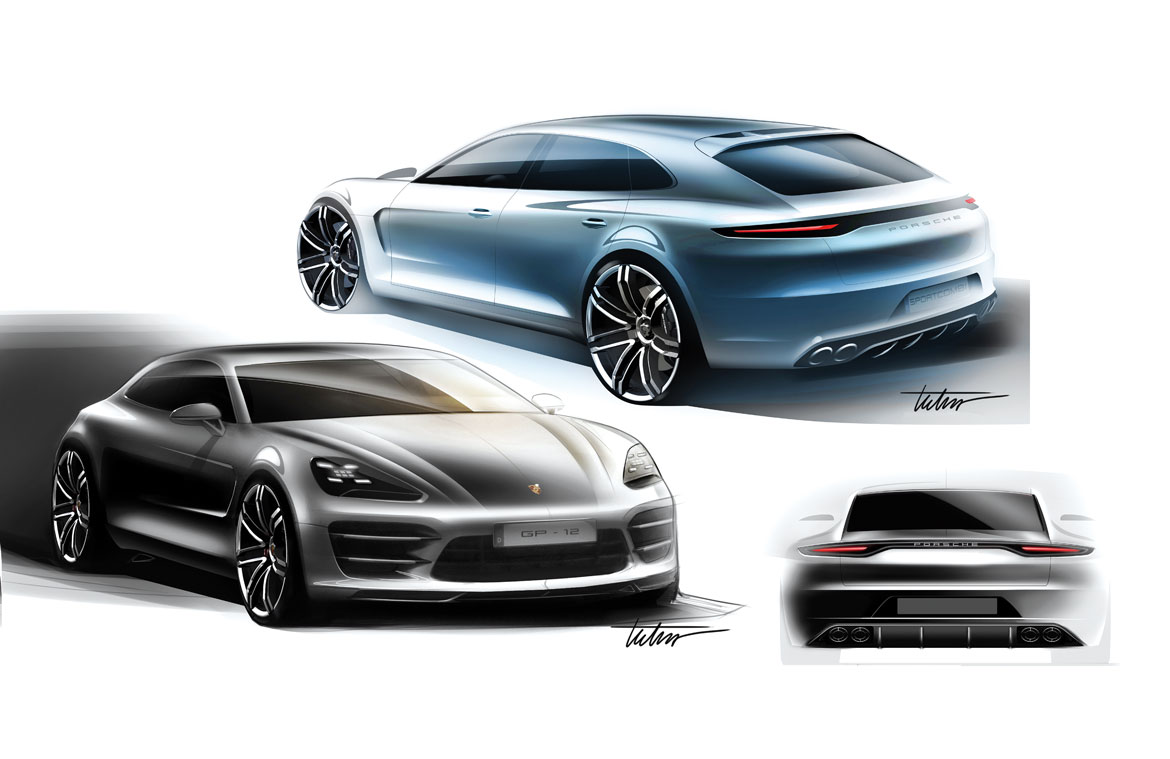 Once the basic proportions were defined – with a particularly low, wide body for an SUV, exuding an imposing road presence – the next step was to infuse the nascent model with the identity of the brand, explains Mauer: "In addition to typical Porsche styling cues, such as the air intakes forming the front grille, fenders higher than the bonnet and the muscular shape of the rear shoulders, we started exploring new elements. The first of these is the clamshell bonnet – something that no-one else has in this segment, and which is more usually seen on a race car. In the tail, we spent a lot of time perfecting the three-dimensional LED taillight clusters, drawing from our experience with the 918 Spyder hyper-sports car: these are fascinating, precise objects, which also indicate the direction we intend to follow in future for these components."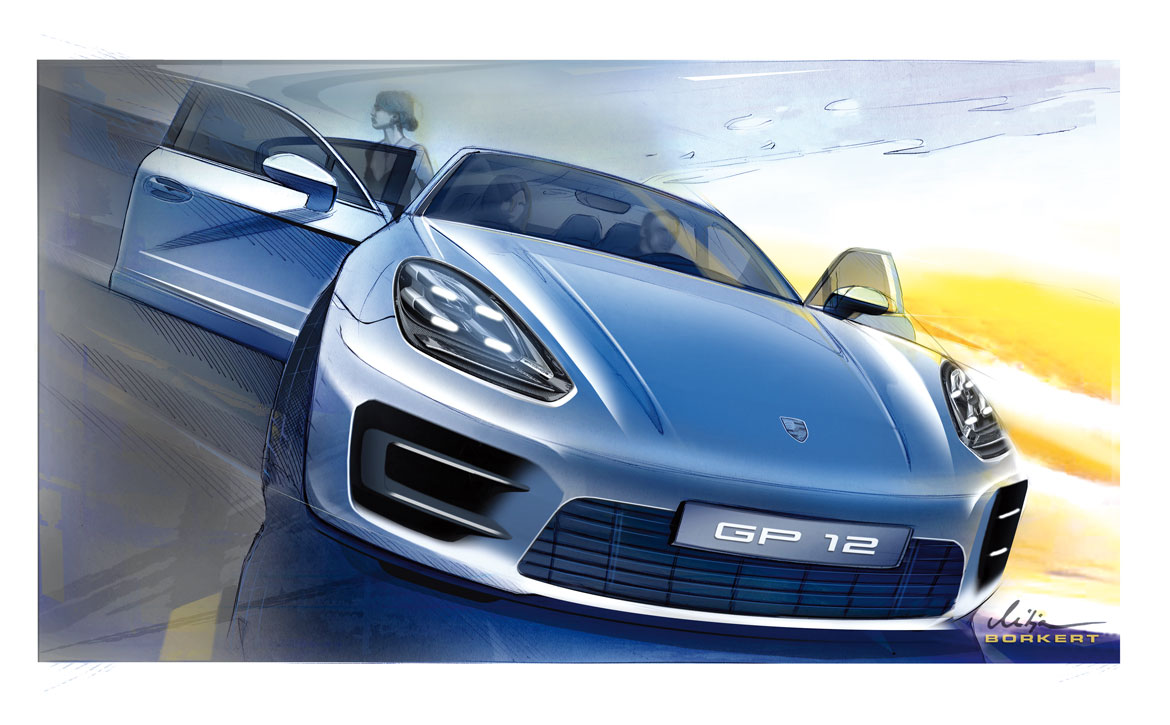 And while there are no direct styling grafts, there are numerous details inspired by other Porsches. These include the typical outline of the side daylight opening and the 'flyline' theme borrowed from the 911. In the lateral view, dynamic 'sideblades' emphasise the lower part of the doors. These distinguishing features, which also offer scope for personalisation, are evidence of coherence with the formal language of the 918 Spyder, which served as inspiration for the project as it represents the next step in the evolution of Porsche DNA.
"For the interior, we were concerned with two aspects in particular: maintaining a distinctly sporty feeling and ensuring an unmistakeable brand identity." Opening the door reveals a typically Porsche ambience.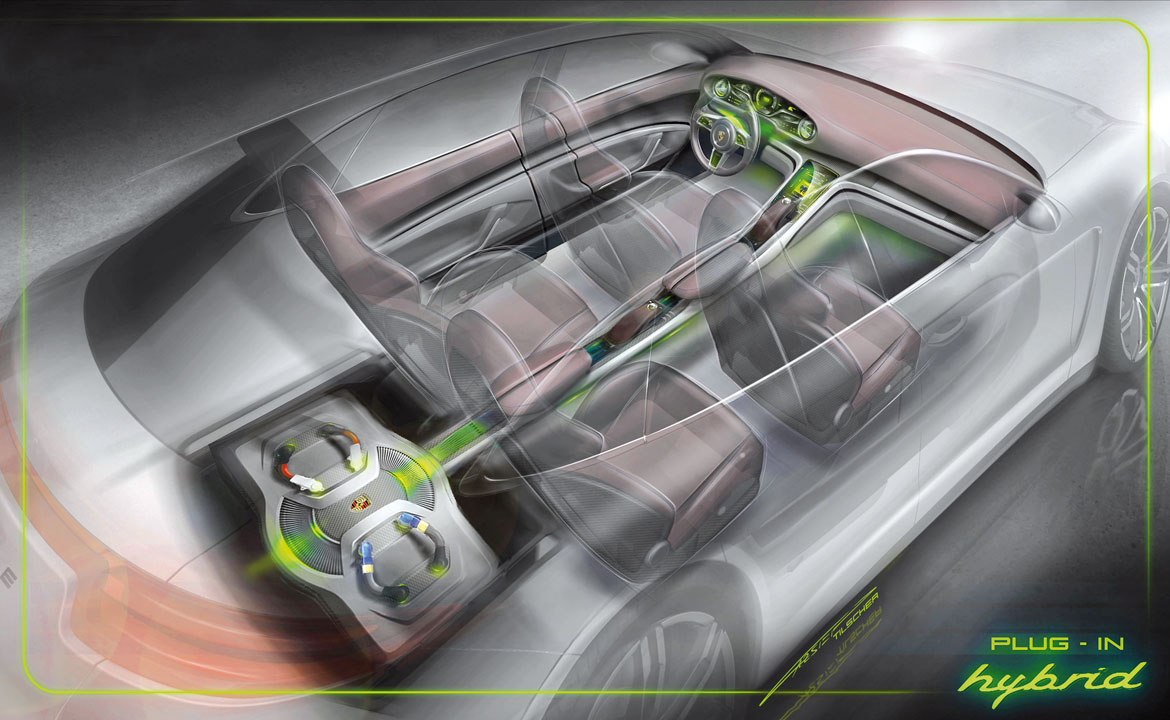 Looking at the design as a whole, it seems that this new SUV has in fact inherited more chromosomes from Porsche's coupés than from its bigger sibling, the Cayenne. "That was deliberate", says Mauer, confirming what you can effectively see for yourself. "The Cayenne is a bigger car with a somewhat more functional vocation – our intention was not to recreate that car on a smaller scale, but to make an all-new product. If you look at the shoulder line of the Macan, you see that it has the same simple and unmistakeable flow as the 911 Carrera, and in cross section it is in fact the same."
While the project was made possible by the synergies within the Volkswagen group, the Macan only shares its platform and suspension architecture with the Audi Q5, while all the mechanicals – from the engines to the all-wheel drive system conceived specifically for the model – are exclusive to Porsche.
Full article in Auto & Design no. 198