Cars and digital technology, a combination that is increasingly in the spotlight. This was also evident at the latest edition of the Ces in Las Vegas, the world digital industry show that not only showcased novelties from the likes of Samsung, Lg and Sony, but also from the carmakers, confirming a trend that began three years ago. Because we are moving on from electronics applied to cars, and the management of car dynamics and safety to the digital car, the smart car, or anyway a car that is a bit smarter and more connected. The car that will lead us in the direction of the car that drives itself (or nearly). At the Ces, but also at the Mobile World Congress that has recently ended in Barcelona, there was no lack of interesting things to see and many of them are destined to revolutionise car design and open up new technical, industrial and cultural challenges. The hot topic remains autonomous driving and at the Ces Mercedes and Audi were practically falling over each other in the quest for attention. The three-pointed star unveiled its futuristic F 015 Luxury in Motion concept with facing seats in a cabin reinvented to facilitate digital interaction with the outside world. Audi brought along its A7 piloted autonomous driving concept, test driving it for 800 miles, but all eyes were on the autonomous edition of the Prologue, namely the concept car that contains elements of the styling and, above all, the technology of future Ingolstadt cars. Among these is an evolution of the virtual cockpit that has just debuted on the TT (but also on the Passat and even on the Lamborghini Huracán).
The four-ring brand has once again opted for the Nvidia platform, specifically the Tegra 4, a Soc, i.e. system-on-chip (an integrated microcircuit that includes a complete system of data and graphics processing). It is a type of open, scalable architecture used in smartphones and tablets and quite capable of becoming the brain of the self-driven car. And speaking of tablets, the Prologue has a pair of them in the rear seats. When it comes to integration between cars, smartphones and tablets we really are entering the age of "auto-mobiles" where personal devices are no longer foreign bodies but are connected and their functions replicated on the on-board system display. Up to a few months ago it seemed that manufacturers would opt for two technologies of infotainment and smartphone connection: Android Auto, an automotive variant of the system using Google's green robot, or Apple's Car Play, a protected, proprietory iPhone-dedicated solution. Then there's the cross-platform MirrorLink, which does not work with all smartphones but promises well. It is obviously absurd that a car, destined to last much longer than a smartphone, should be equipped with a system that is up-to-the-minute today but will be obsolete tomorrow. The carmakers cannot take such drastic decisions too early on in a turbulent environment that is developing as rapidly as today's telephony, where Android and iOs dominate the market, but tomorrow who knows who will be leading the pack. Perhaps the world of smartphones will have some other leading name (the Chinese Xiaomi perhaps?) and another widespread operating system such as Samsung's Tizen.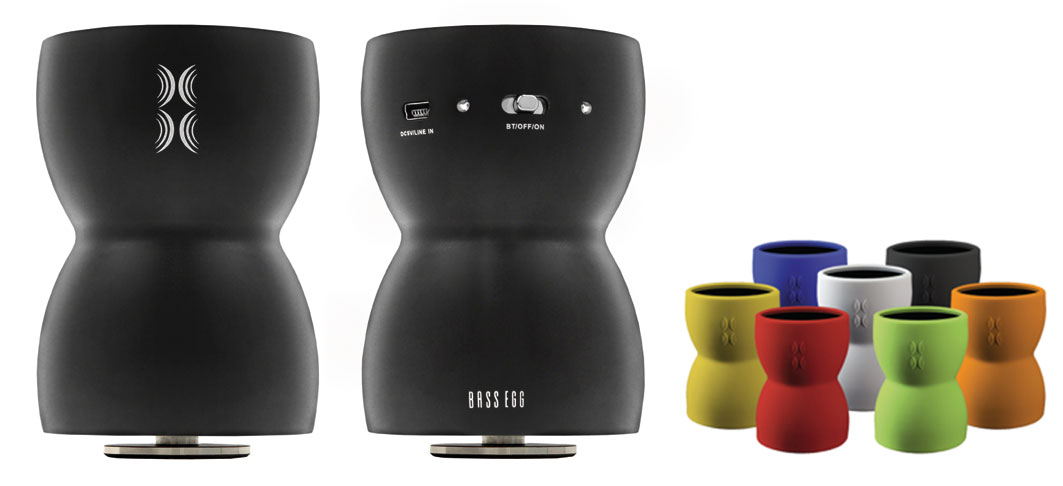 The ongoing trend is therefore to integrate all platforms transparently and in a way that is open to the future. Manufacturers at Ces, Hyundai in particular, did in fact announce that they had taken this road and aftermarket producer Parrot has also gone for this with an infotainment unit that does not take sides between Android and iOs. Among the cool topics that are probably not likely to see any particularly explosive developments is the integration between the smartwatch and the car. Bmw has jumped the gun here with a remote parking system controlled directly from the wrist through Gear S, Samsung's range-topping smartwatch. Samsung were first into this arena nearly two years ago and now find themselves competing with hosts of smart watches (Lg, Motorola, etc.) as well as now facing the formidable competition of Apple. With such a brand name and the fact that it is also in the fashion business, Apple won't have a problem marketing its own Cupertino smartwatch, which debuts this month. It is doubtful if the smartwatch market will be the next big thing in electronics. They will probably not make it beyond niche status (but never underestimate Apple's marketing strength which could galvanise a market which has been under the weather) but why on earth should you park a car using touch controls on a super-watch when it is unquestionably more practical to do it with a smartphone, or more simply by voice: "Ok, park". Obviously after closing the door. On the matter of locks, following the now omnipresent keyless system, the key has also become smart and digital. Indeed, virtualised, and it will be in an app, so becoming a code stored in the cloud and transmitted by Nfc (Near field communication) by smartphone to car. So we will never forget our keys again and we will be able to store personal parameters (this can be done even now on some ultra premium vehicles), setting for example ventilation, seat adjustment and mirrors directly from the touch screen of our device. This opens up worrying safety scenarios because the smart car is the next target for hackers, not to mention "antivirus" producers.
Full article in Auto&Design no. 211