To celebrate its 25 years in Europe, Toyota's premium brand Lexus gave itself a fitting birthday present: the concept for an extreme compact study. But although not confirmed as a future production model, the size of the LF-SA, as it is named, also holds a message which responds to the marketing trend in the direction of more compact models being taken by most premium car makers. Indeed, the model is just 3,450 mm in length and seats 2 adults, plus 2 more on additional back seats. The fact that the LF SA is the first Lexus designed entirely in Toyota's European ED2 studio in Sophia Antipolis, France, is another message that Lexus is focusing more on Europe than before.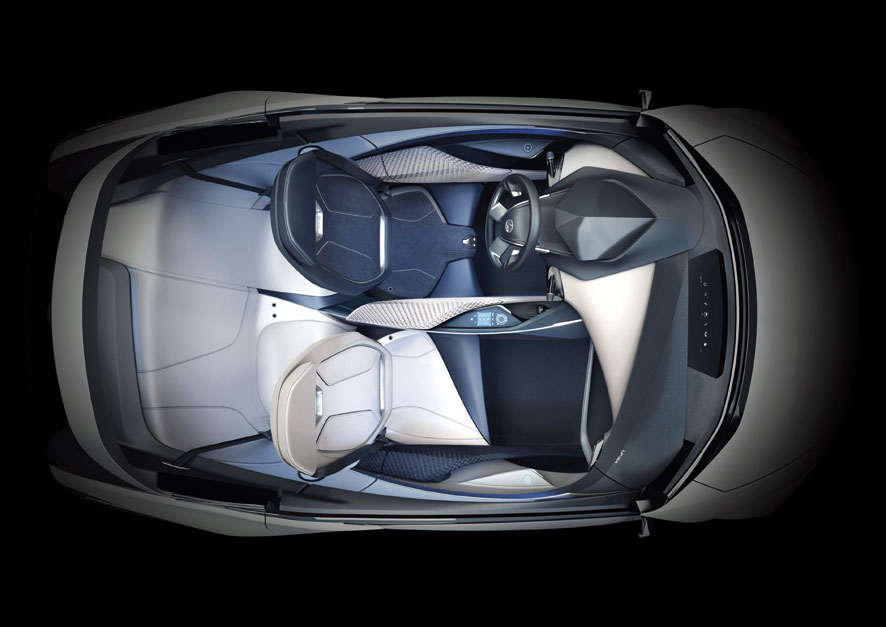 The project was initiated by interior chief designer Jaromir Cech and Laurent Bouzige, exterior assistant chief designer. "We had already made some preliminary studies and subsequently drew up a design brief for a typical European product, although at the time the choice between a Toyota or Lexus had not yet been made. We just created a small experimental design which had not been seen on the market before when we started. It is ruled by compactness since it is nice to own a great car but sometimes it is also a horror when you need to park in Monte Carlo!" Cech explains. "When Mr. AkioToyoda came to visit the studio and saw our proposal, our dream came true when he decided with great enthusiasm to go ahead with the experimental study and develop it as a concept for a compact Lexus."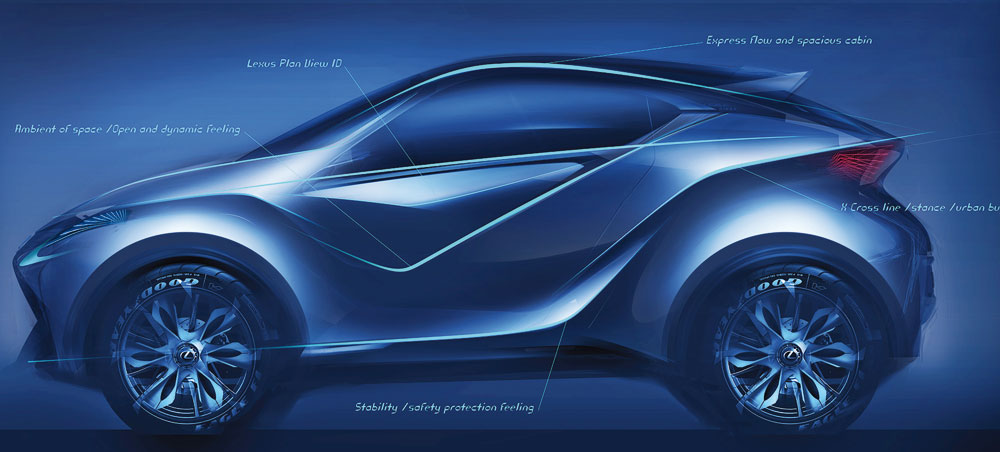 Cech (responsible for interors) and Bouzige (exteriors) had chosen the platform of the defunct Toyota IQ not only for its compactness but also because it was already a near-premium product. But design wise, nothing can be pinned to the iQ. Its looks are even revolutionary, with a rather bold interpretation of the Lexus spindle-shaped grille which evolved originally from two-dimensional to more three-dimensional proportions. "Maybe it is a bit of an exaggeration but the detailed mesh also expresses our craftsmanship. It is in fact a Lexus signature. Our goal was to create the desire to drive, not just own such a car.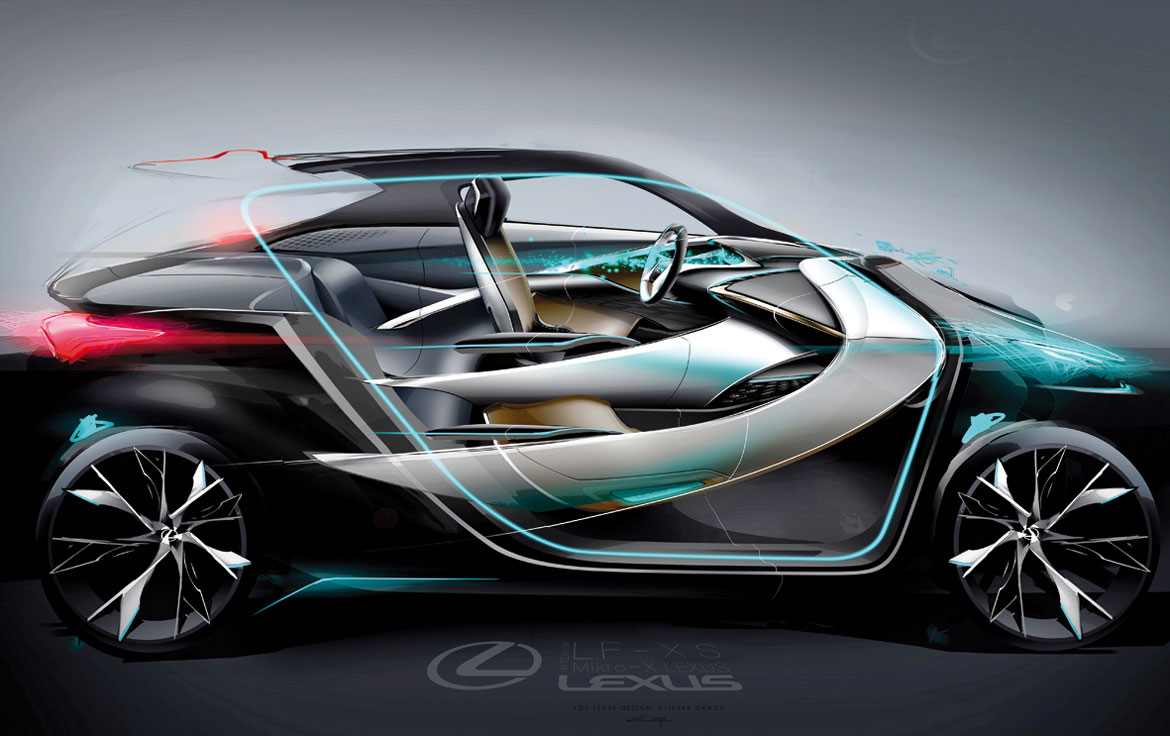 The Lexus design language and haptonomy were our principal tools. We call the result 'progressive luxury', achieved by a fusion of manipulated lines, to express crafted finesse." The result is quite sculptural, enhanced by concave and convex surfaces expressed in powerful undercutting above the wheel arches. The outer extremities of the headlamp clusters and taillights are visually connected by the falling and rising undercut lines between them.
The relatively wide road stance enhances the interior roominess where the 2+2 configuration is rare for such a compact luxury model.
The article continues in Auto & Design no. 212