Among the many rumours doing the rounds of the car world is one that claims Ian Callum, Jaguar design chief, never wanted a big cat Suv. "The truth", says the man in question, "is that when I joined Jaguar 16 years ago, Suvs were flavour of the month. I said no because at the time there were other priorities. But things change. We have managed to put a new face on our illustrious brand and today I have no doubt at all that this is the right path to take, providing we remain loyal to Jaguar values".
The F-Pace presented at the Frankfurt Motor Show is the British brand's response to the booming luxury Suv market. Slightly smaller than its direct competitors, the Cayenne and Bentayga, but also the Q7 and X5, it exploits what Callum calls a "highly intelligent architecture" (80 per cent aluminium, created specifically for this car) to guarantee a wheelbase of 2.87 metres – on a length of 4.73 metres – and hence spacious interiors.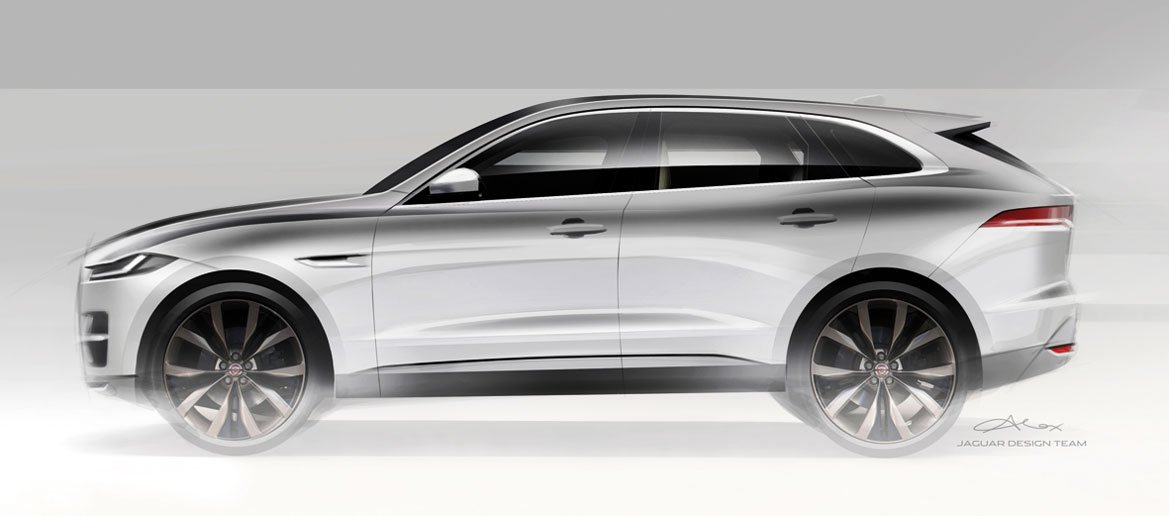 "By remaining absolutely true to our design philosophy", Callum comments, "the F-Pace is immediately recognisable as a Jaguar. It offers loads of interior space but with our disciplined handling of proportions, surfaces and lines, we have also managed to achieve what we consider to be the most attractive and balanced vehicle in its segment. It has a dynamic posture and great sensuality, it makes its presence felt but not aggressively". This was no problem-free birth, however. Begun in 2011, the project went through four 1:1 model stages which revealed, in Callum's words "a rigid, not sufficiently voluptuous appearance".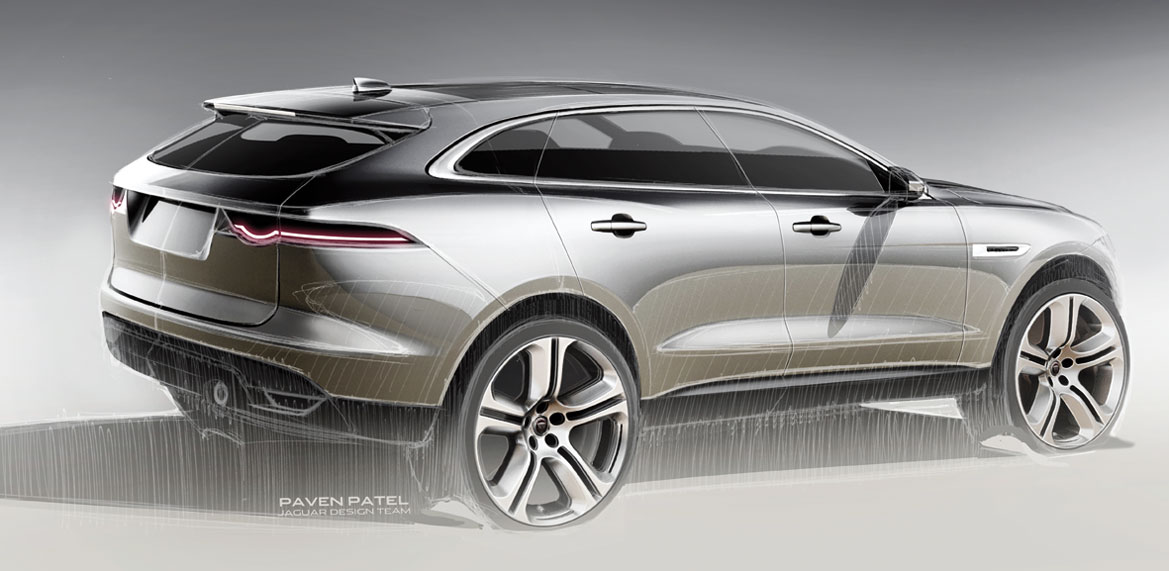 Julian Thomson and Matt Beaven, the external designers, made the breakthrough two years ago when Jaguar presented the C-X17 concept, built without the constrictions of high volume production. "That concept", Callum explains, "made a big contribution to clearing up our ideas. Set alongside the model of the F-Pace it revealed all its potential and we decided to adopt its main features".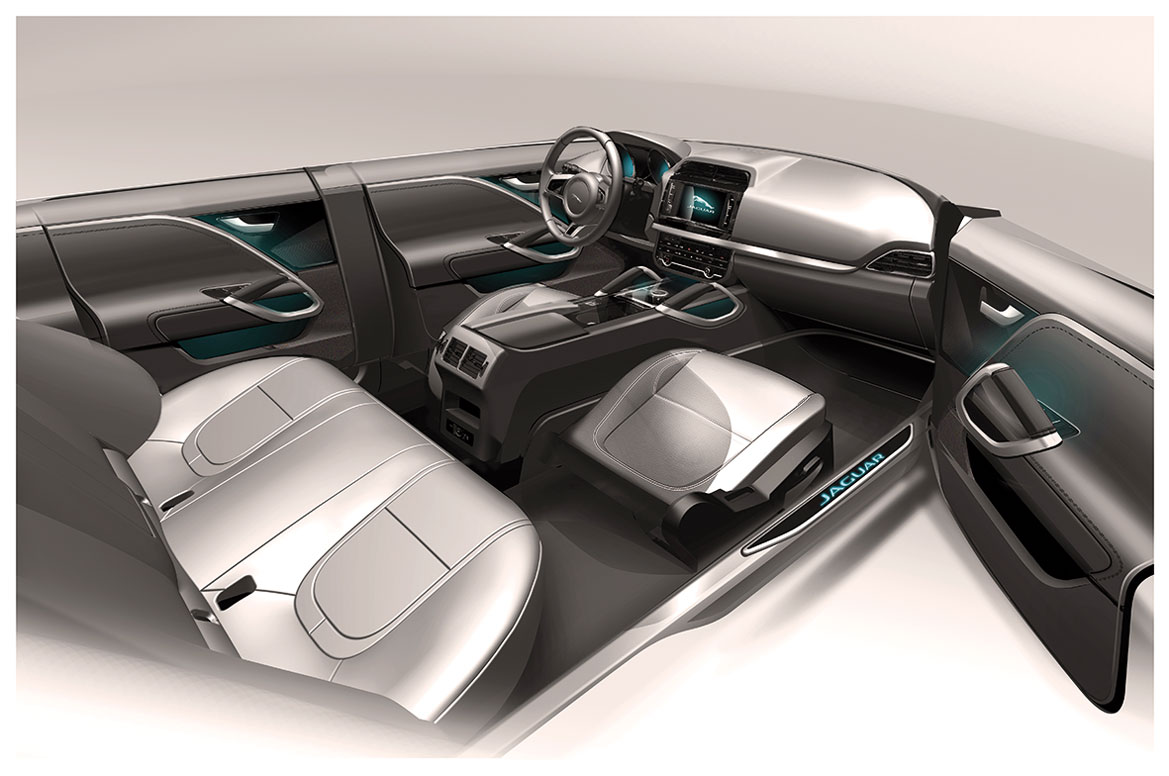 Large proportions, then, but also "beautiful, simple lines, an exciting silhouette, classic Jaguar simplicity". These are elements that give the F-Pace "energy, one result of the lines that are clearly borrowed from the F-Type and the front that recalls the XF and the XE". And then the interiors under the direction of Alister Whelan (who also managed the entire project): "They have a very simple architecture", says Callum, "with a variety of finish options. They are much pleasanter than the offerings of many of our competitors". "Only some of the electronics" have been taken from the Queen of Suvs, the Range Rover that belongs to the same stable. The rest is all Jaguar. But perhaps that was precisely Callum's condition for setting out on this new challenge.
The article continues in Auto&Design no. 215