A car called Fractal – a name that will be talked about in the near future. The concept presented by Peugeot at Frankfurt is an important test bench for ideas that will feature in the French carmaker's forthcoming production line-up, which address at least three different areas of future development. Firstly, Fractal offers a vision of an urban electric car, with a system with two 102 bhp electric motors (one for each axle) delivering respectable performance combined with a range of 450 kilometres.
Secondly, it is a forward-looking study for the i-Cockpit which, as well as sight and touch – with solutions already extensively tested in the RS1 concept from 2010 and, since 2012, in the production 208 – also stimulate the hearing, with a sophisticated acoustic system and anechoic surfaces in the cabin creating a more instinctive driving experience. Thirdly, the concept is a styling exercise on which, says Peugeot design chief Gilles Vidal, "our future design and language will be built, as all the ideas expressed in Fractal will already begin appearing in production next year, with extremely recognisable character, personality and cues".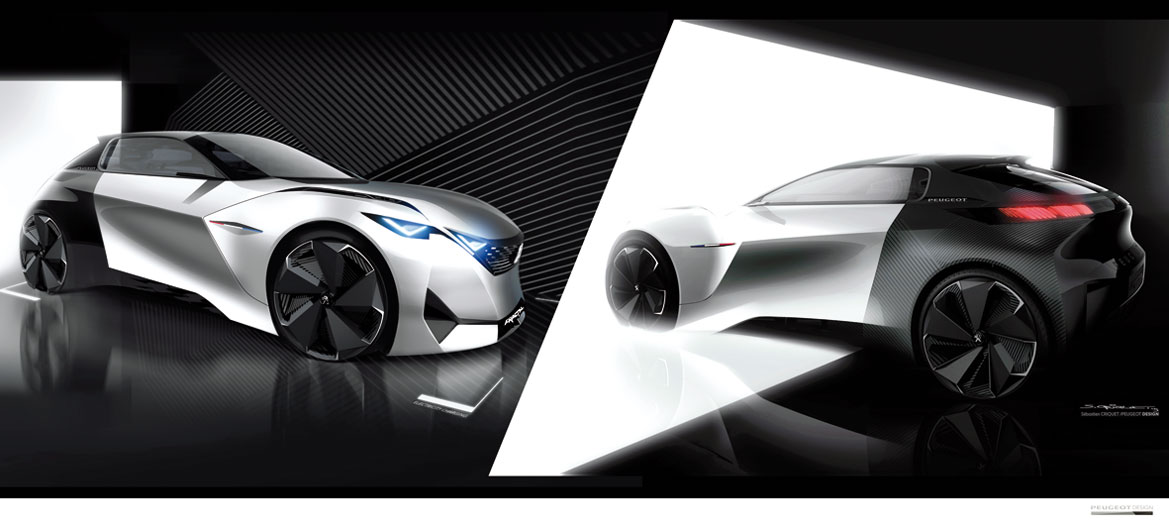 But while the strictly technical aspects of an electric automobile are the exclusive domain of the engineers, the car's acoustic properties – fine-tuned together with sound designer Amon Tobin – could usher in a potential revolution. 80% of the parts constituting the interior were made from resin and aluminium with a 3D printer. And this, says Vidal, "opens up the possibility – maybe not tomorrow, but in the not too distant future – of the dealers themselves completing the car, using their own 3D printers to personalise it to the requisites of the customer". The iteration of the i-Cockpit in the Fractal already masks all the 'bad' sounds attributable to friction between metal parts, rolling noise and wind. "We've begun the new chapter of sound design, creating a spatial sound system that offers a perception of distance – of right or left, and of near or far – that depends, for example, on the next turn the driver has to take".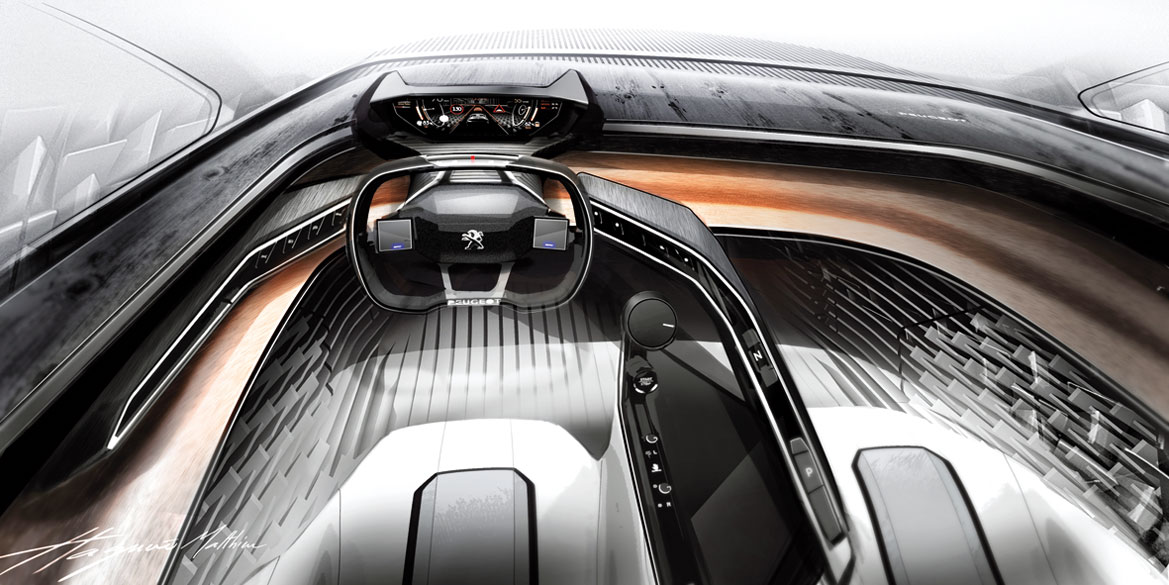 For the exterior, says Vidal, "we wanted to create a car expressing our intentions, which is perfectly at home in the urban and semi-urban environment but which also conveys, more generally speaking, a physical and dynamic interactive experience; which exudes modernity, technology and youthfulness but is nonetheless not too toy-like and can also be taken seriously. Vidal speaks of a "special balance" in a car that, he says, is "40% sporty, 15% playful and 25% serious, with the remaining 20% whatever each of us wants to see in it – perhaps in terms of the incredible technology it encapsulates and, therefore, of the human experience this offers".
The article continues in Auto&Design no. 215