"It had to be unmistakably Bentley, but with a modern, contemporary touch, not trendy," head of exterior design Sang Yup Lee says of the Bentayga, the ultra-luxury brand's first SUV.
Previewed in concept form as the EXP 9F, the Bentayga was entirely reworked. It rides on the VW Group's MLB platform, which it shares with the Audi Q7. As such, the Bentayga has the same wheelbase as the Q7 but is 150mm longer, with most of the added length in the rear overhang.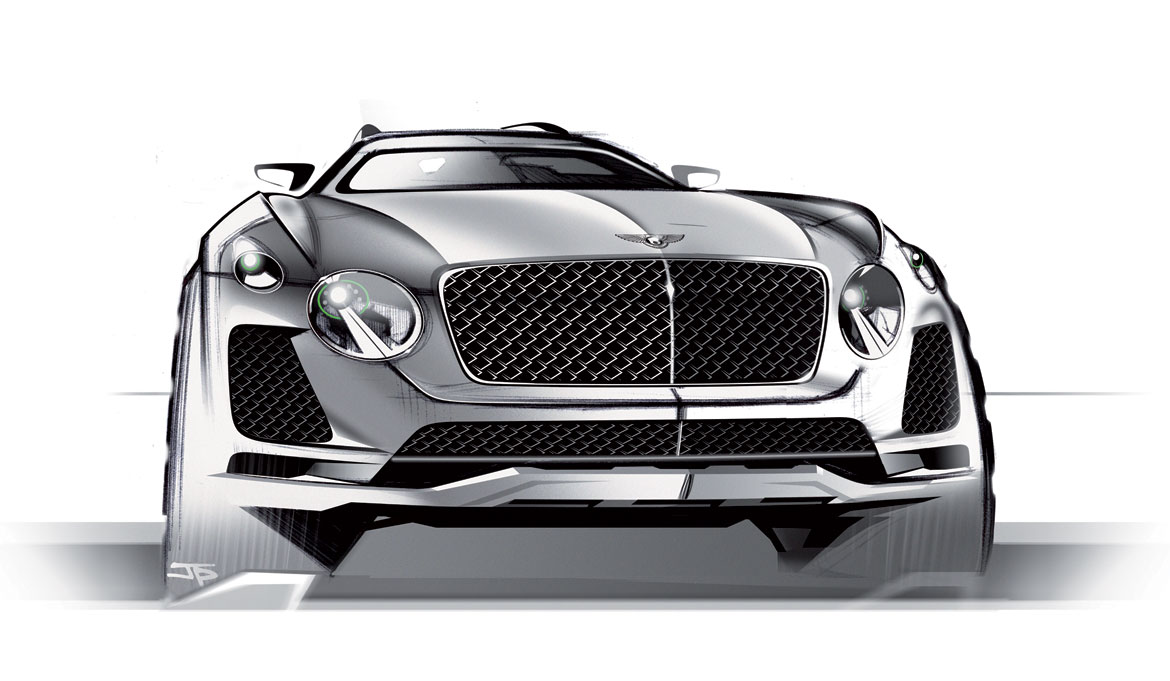 Lee defines the Bentayga as more of an ultra-luxury crossover than a two-box SUV. "We want to highlight all of the elements of [Bentley] sedans," Lee says of the car's proportions. "We wanted to make it long, stretched. Usability had to be emphasized in the boot space."
The front end is "100 percent Bentley", with four lamps that standout as brand identifiers. The fenders are made entirely from superformed aluminum; a technique that enables the material to retain its lightweight characteristics while also rendering it very strong. "[The] big surfaces and bold volumes were only achievable with this technique," says Lee.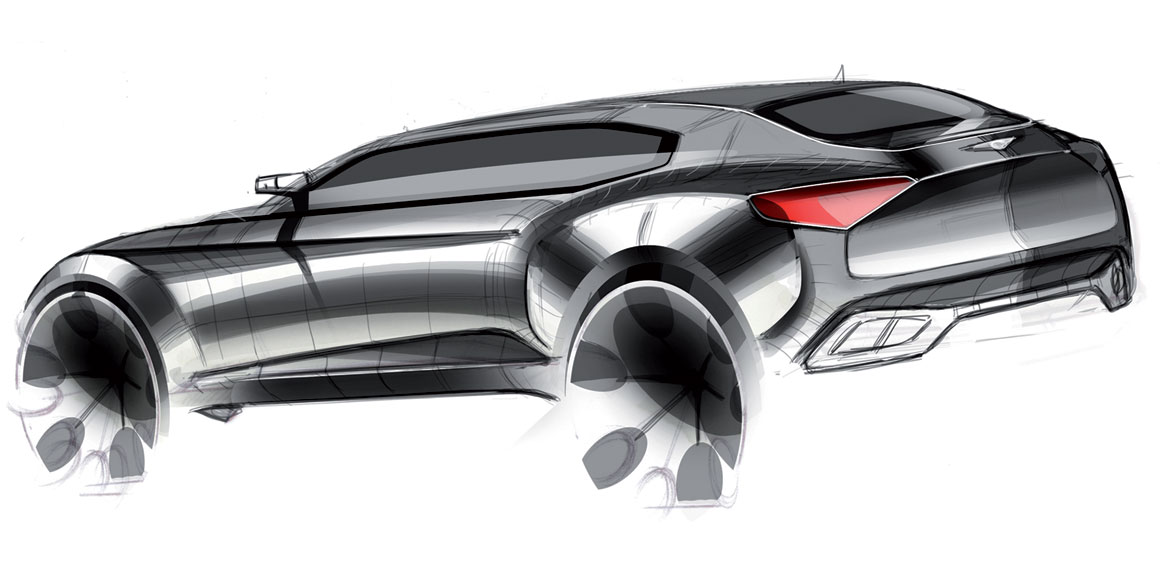 The sculptural vent on the fender is an inverted B, a graphic that's repeated in the two-piece LED taillamp design. The headlamp design also includes 3D details that accent the precision of the technology within, while the secondary light unit integrates the headlamp washer nozzle at its center, avoiding the need to add an additional cut line into the fender form.
"Bentley is more about British elegance and unseen elements," says Lee, "Everyone is trying to do tech; we interpret this with sophistication."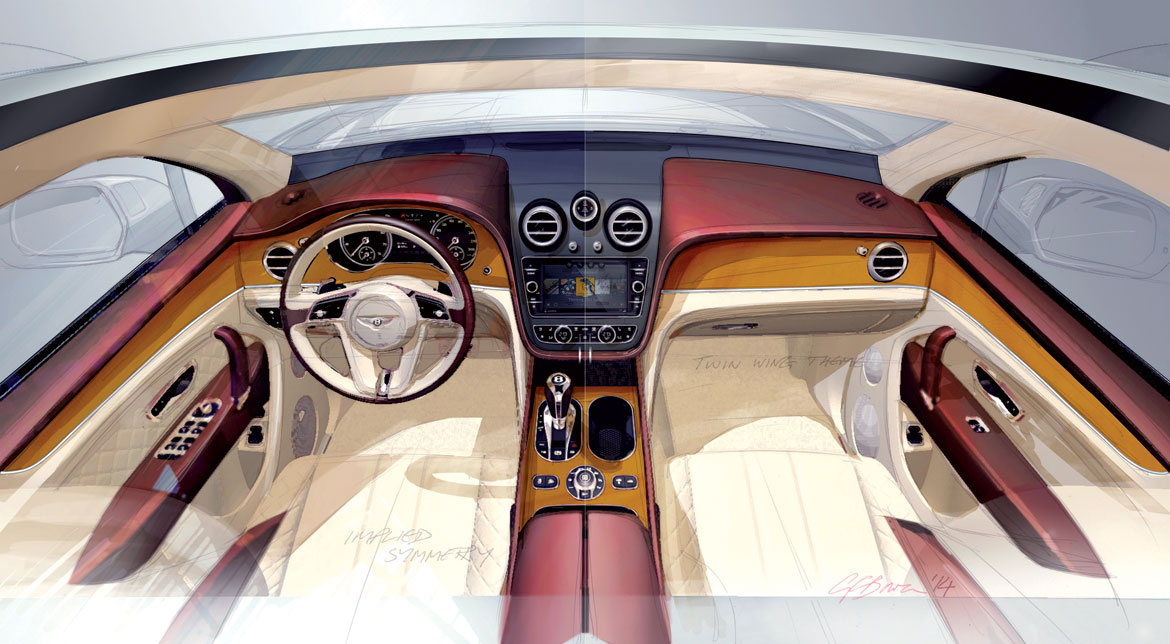 The IP's double wing motif has evolved from other models in the Bentley range, but while it appears perfectly symmetrical, the driver's side is slightly higher to highlight its driver-focus.
In tune with the lifestyle orientation of the new offering, a plethora of materials and colors are available to create the personalized, bespoke product that Bentley's discerning clientele seeks.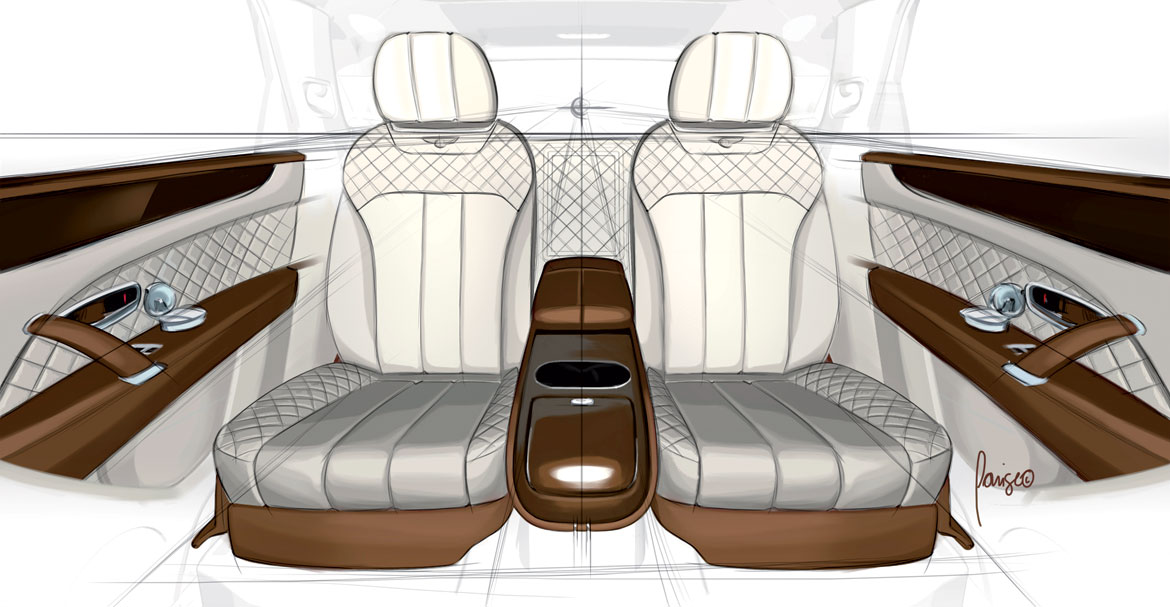 With Bentley stretching its wings (pun intended), it is clear that the Crewe based company is looking to broaden the range with new products, pushing forward with new concepts and into new segments.
"Bentley won't be small anymore," says Lee, "The designs will continue to interpret the DNA codes of the brand in a contemporary way."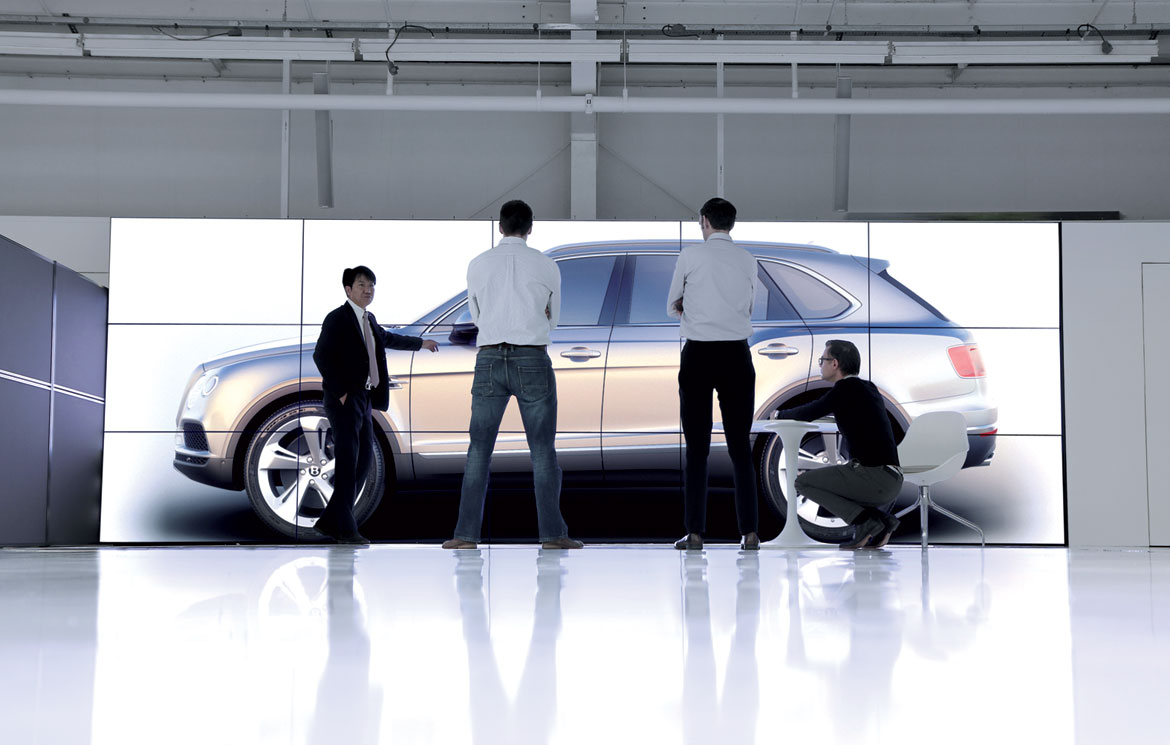 Full article in Auto & Design no. 216