Here is another candidate for the Car Of The Year 2016. The new Audi A4 and A4 Avant, exhibited at the last Frankfurt motor show on September, show an elegant looks and a pure, linear design in keeping with the traditions of the four-branded brand.

«The design of the new A4 – which was developed on the new MLB Evo modular longitudinal platform, the same platform used for the new Q7 – meets criteria for sportiness and aerodynamics with innovative solutions that emphasise both of these aspects. Examples include the mirror mounted on the shoulder (like on the TT and R8), with special grooves to channel air and reduce noise, the frontal aeroblades at the base of the front bumper, and those on either side of the rear screen on the Avant version», explains Victor Oliveras Merida, director of the technical project for the Audi A4 and A4 Avant, whom we met at the preview. «Concerning the exterior, the new 'single frame' grille is particularly interesting, and is now lower than before, with a more horizontal design», continues Merida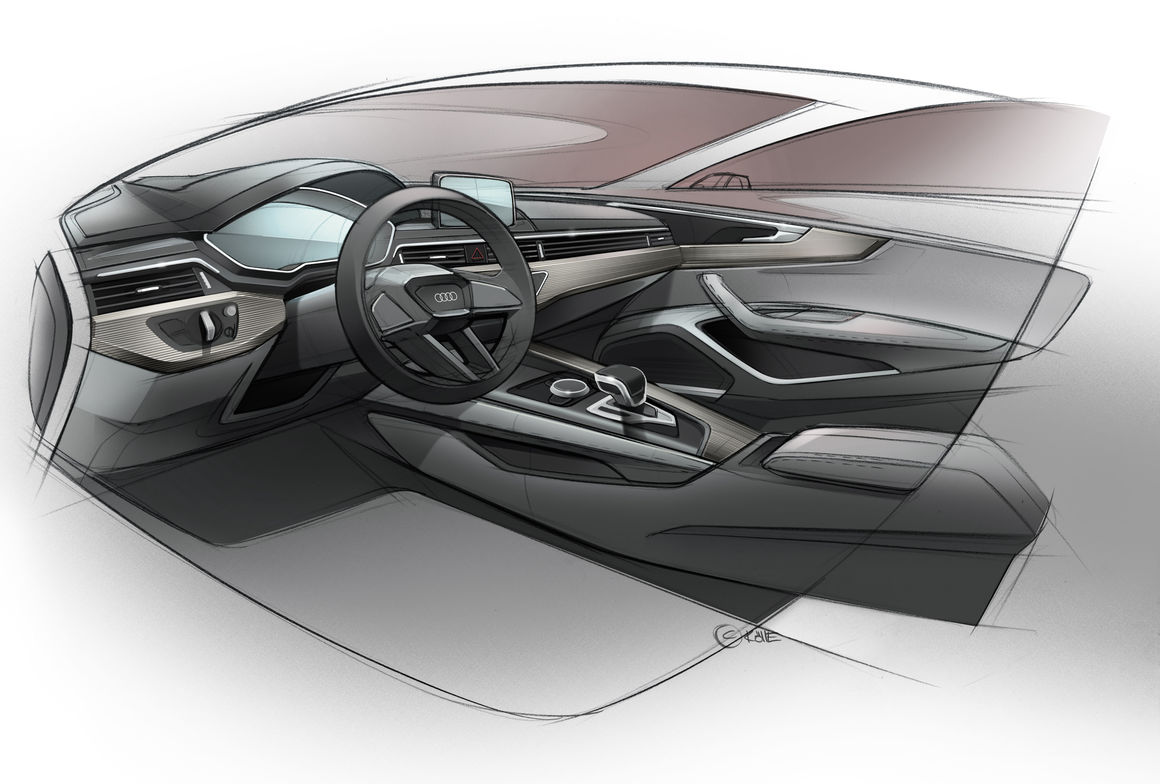 As prefigured by the Prologue concept, the horizontal theme plays a strong part in defining visual character both at the front – with lines originating in the grille and continuing into the headlamps and the shutline of the bonnet – and at the rear, where the distinctive spoiler integrated in the bodywork (and with the smallest radius curve ever produced by Audi) sits over taillights with a slender design and 'hook' graphics echoing the headlamps. "The bold line in the flank is also very distinctive – a clear cut describing the surfaces, which starts from the corners of the grille, combines with the shutline of the bonnet and connects with the lines in the taillights", says Victor Merida.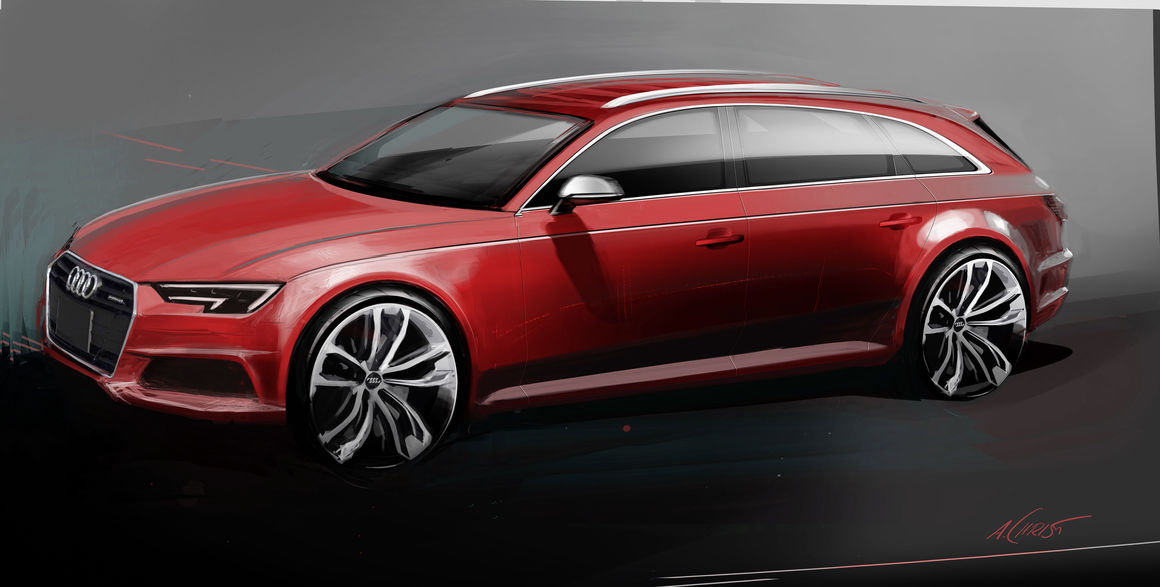 The interior is comfortable and welcoming, and boasts premium materials and state of the art infotainment solutions. In keeping with the exterior, the horizontal theme recurs in the dash, and, in particular, in the design of the strakes of the air vents, which are underscored by a contrasting insert. There is vast scope for personalisation in everything from driver settings to comfort, and from the cabin lighting system to climate control and infotainment (with two tablets available for the rear occupants and the option of high speed Wi-Fi), while capping it all is a Bang and Olufsen 3D audio system with 19 speakers and a 16 channel amplifier, which uses an optimising algorithm developed in collaboration with the Fraunhofer research institute to create an orchestra spatial effect.