A common denominator links two very different research projects – the Toyota FCV Plus, a vehicle with futuristic forms and content, and the Lexus LF-FC, a large saloon that will shortly go into production. Presented at the last Tokyo Motor Show, these two concepts were both born in the Tokyo Design Laboratory, the Toyota Group's styling studio. We were taken round it by Hidenori Takatoo, General Manager of the studio, together with Katsuhiro Inatomi and Kan Takei, Group Manager and Assistant Manager of Design Communication Toyota respectively.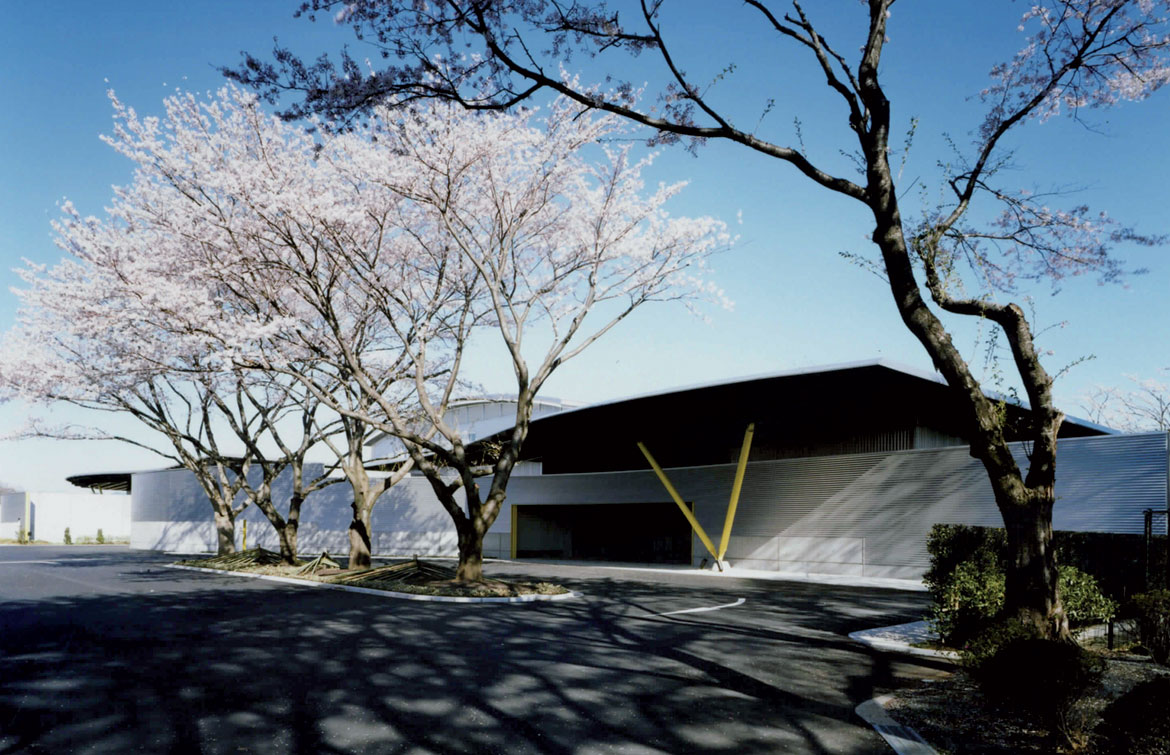 To all intents and purposes, the Tokyo Design Laboratory has its headquarters in the capital, but away from the skyscrapers and motorways. It is sunk in greenery on top of a hill surrounded by cherry trees – the spectacle of flowers blooming in April is an unmissable, very Japanese experience, the designers assure us, confirming the importance of Nature in their culture.
Originally a college, the structure was bought and refurbished by Toyota in 1999 as a new headquarters for Tokyo Design, an advanced research centre that had been active since 1963. There's loads of room, about 80 thousand square metres with big, light-filled design studios, a modelling studio and milling machines for the creation of scale- and full-scale mock-ups, presentation rooms and outside terraces.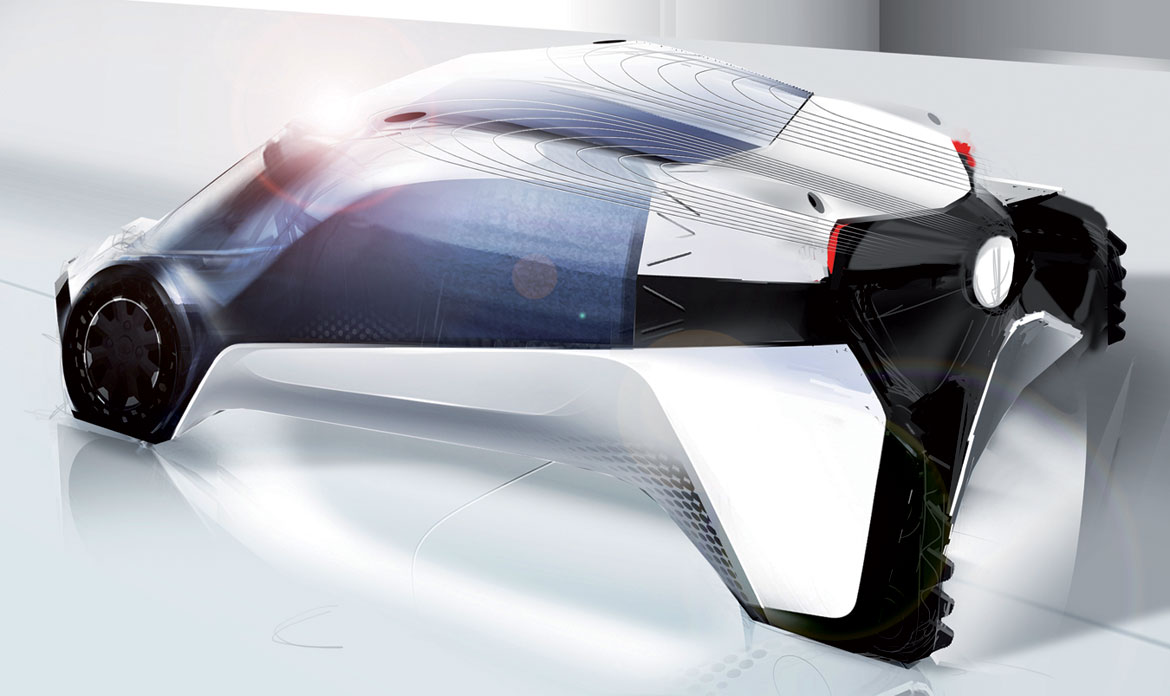 "We are very small compared to the design centre at Aichi, our general headquarters. The team consists of 24 people, 12 of them designers, including myself", Takatoo says, smiling. "Here we develop advanced concepts for future products which are then transferred to Aichi. Some of their designers, or people from other centres of the Toyota design set-up, come here every so often in small teams to carry out specific projects. We are immersed in Nature in an ideal spot for focusing on the project". In the background we hear birds singing, and it isn't recorded.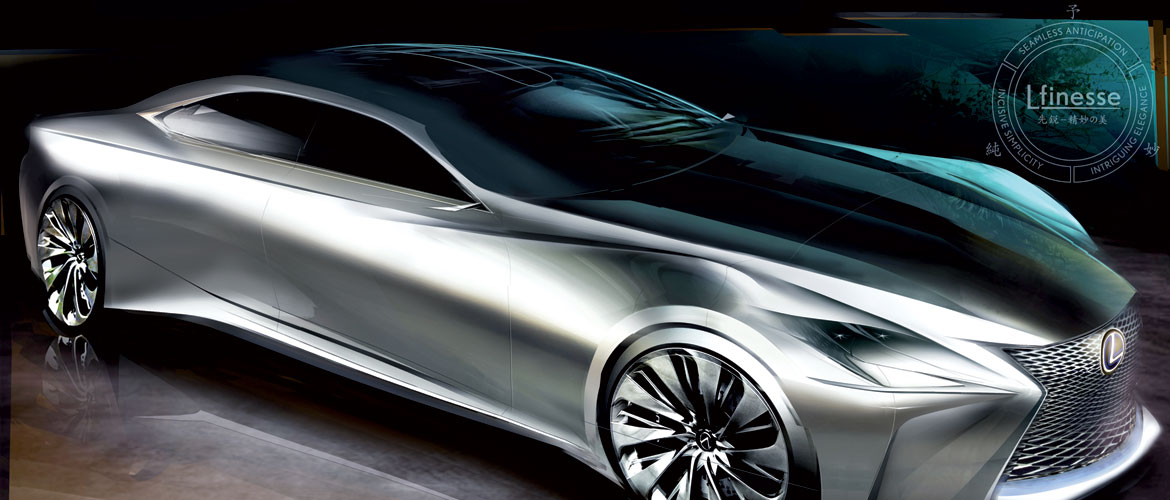 The Lexus LF-FC Concept and the Toyota FCV Plus are propelled by an electric powertrain fuelled by a hydrogen cell. "It's a type of engine that allows us to work on the architecture. The vehicle's silhouette will change and there will be more room inside as a result of a more compact hydrogen tank", Takatoo continues. Like all the group's design centres (ten or so all over the world), Tokyo Design Laboratory uses inputs from the Toyota Innovation Hub, the new IT monitoring centre that the Japanese manufacturer opened close to San Francisco in 2012. "Everything that comes from that area will have a huge impact. We know that changes happen very fast and we keep a very watchful eye on technological developments".
Of the technical factors that will influence the design of upcoming vehicles, Hidenori Takatoo says that aerodynamics will certainly be among them. "It's very important, clearly the most difficult to handle are small cars, so we do a lot of work on the underbody. Internal combustion engines with their emissions are rather low but with the new propulsion systems these components will no longer be necessary and can easily be covered by fairing, much used today on the more costly vehicles".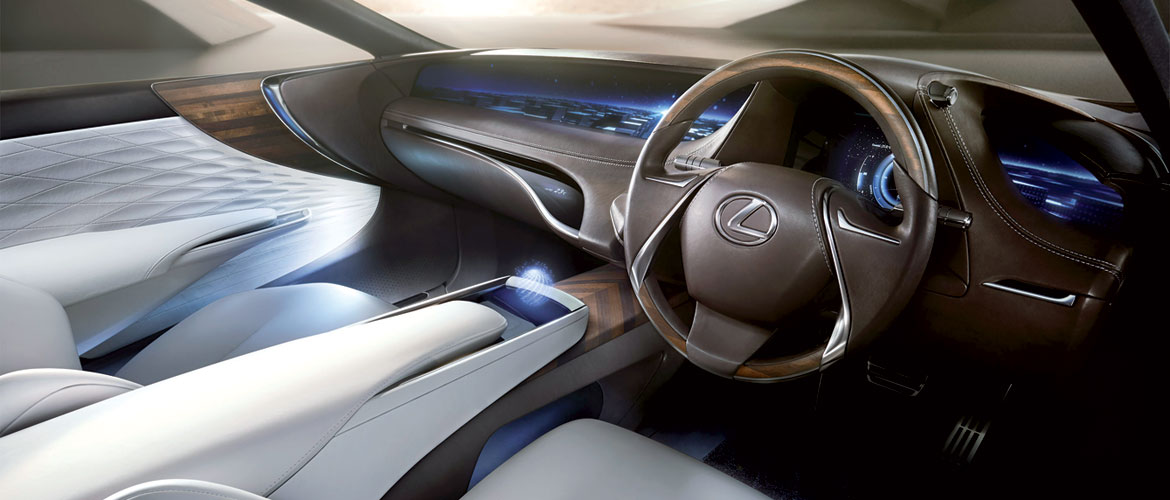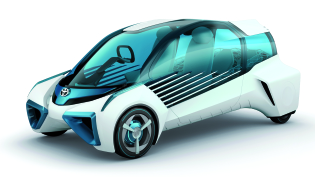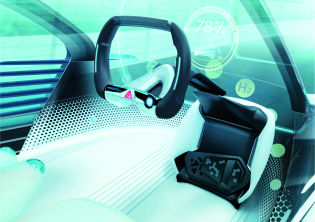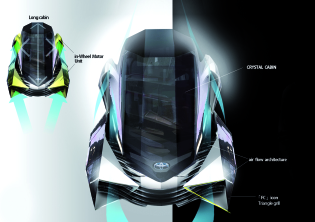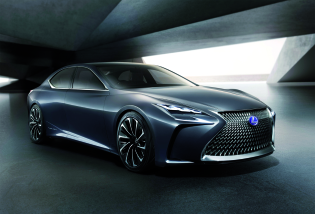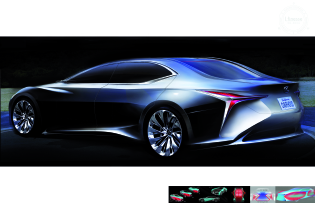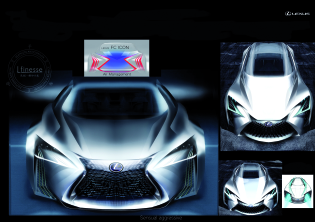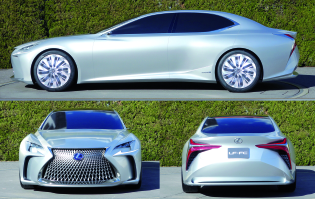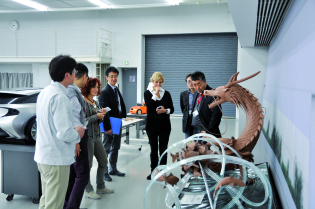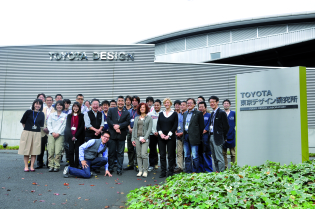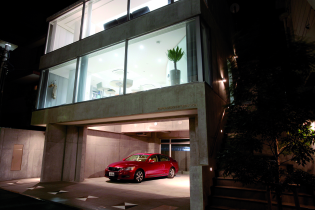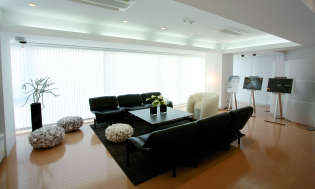 Full article in Auto & Design no. 216