A lot of water has flowed under the bridge since 1994, the year Toyota launched the RAV4 and created the compact Suv segment. Today full hybrid transmission enhances the model by combining a thermal engine with a powerful electric motor which is available in both front-wheel and four-wheel drive. But it is above all the design of this generation's RAV4, developed at the Nagoya headquarters in Japan, that has been tweaked the most.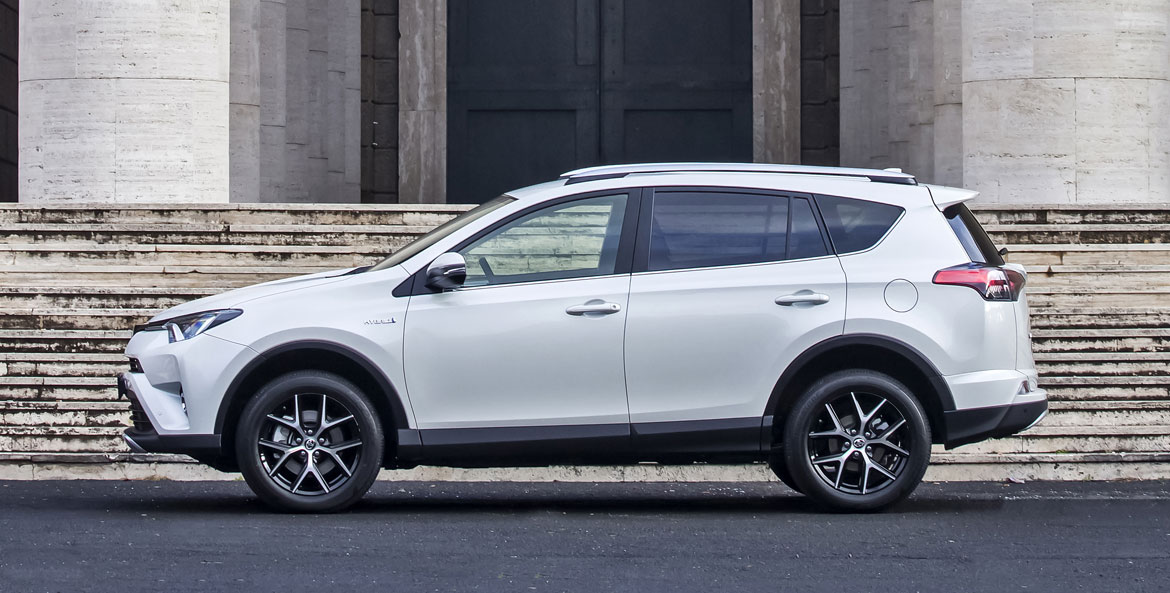 The front changes from before, falling into line with the other Toyota range models as a result of the further evolution of Toyota's Under Priority and Keen Look design where the blue logo stands out within the lean upper grille that links up the Led or halogen lighting clusters. Both the centre and lower trapezoidal sections of the grille are much larger than in the past and their ends join to create housings for the fog-lights which are integrated into the edges of the bumper to point up the solidity of the vehicle's front track. The rear features new Led lighting and the bumper has been redesigned to highlight the width of the vehicle and its solid road stance.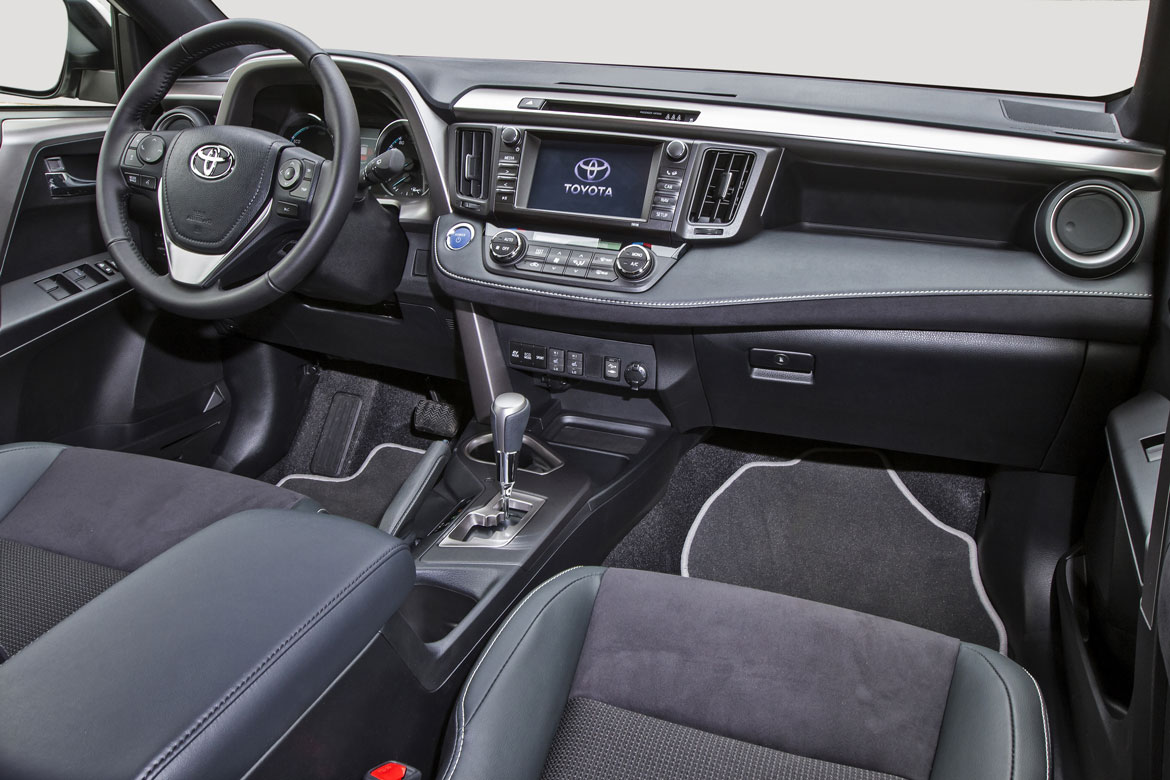 The feel of the interior design has been improved by the stitching on the dash leather, available in black and grey, and by the silver detailing present on the instrument panel and the side panels. The dash is made more elegant by the twin analogue dials and the special blue backlighting. Interior oddments recesses are more practical and versatile as a result of the addition of a second shelf within the centre console box, with a new shape for the cup-holder and a new glasses compartment. With its RAV4 Hybrid, Toyota aims to boost its confidence in the hybrid which, looking at the numbers, has not disappointed thus far: more than 8 million Toyota hybrids have been sold worldwide and these have contributed to reducing CO² emissions by over 58 million tonnes.