Skoda Superb is one of the 7 nominations for Car of the Year 2016. Here we should like to rerun the article published on issue no. 214.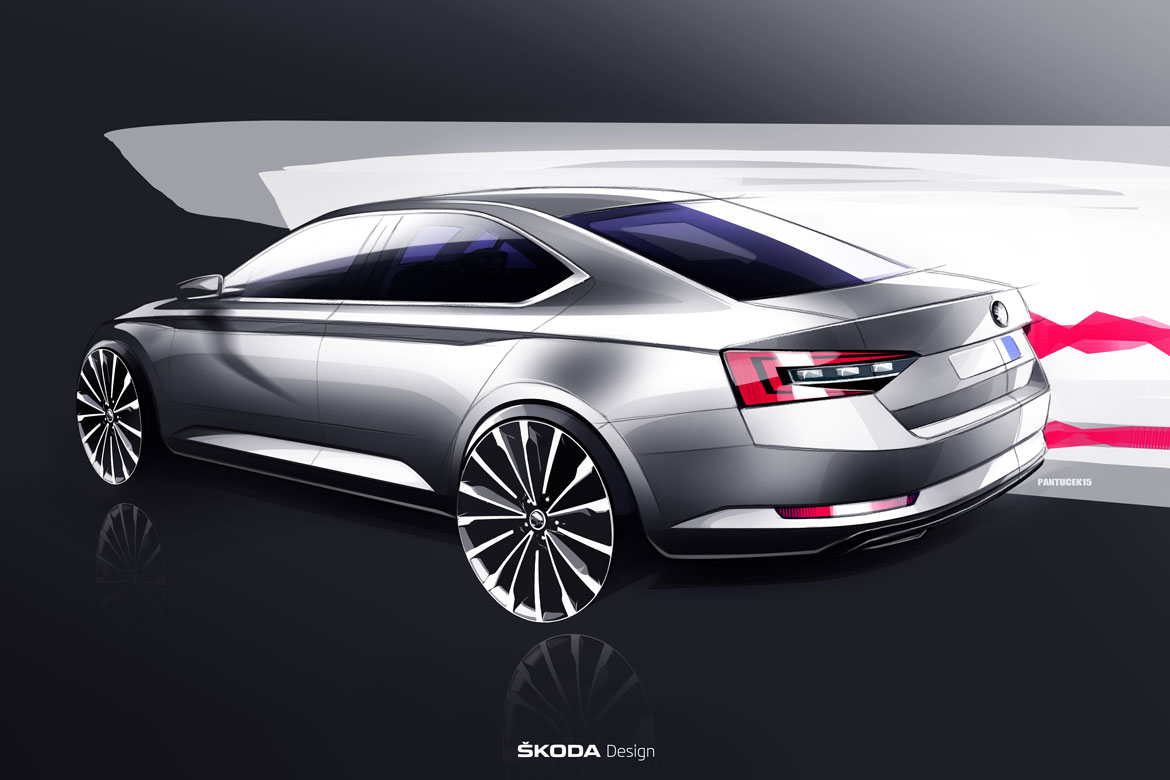 UNEXPECTED ELEGANCE
Forms switching from concave to convex, elegant lines and dynamic strength: it isn't easy to play around with the volumes of a car, especially a car as traditional as the saloon. It is exactly this that most meets the eye when we examine the polished lines and attention to detail of the third generation of the Superb, offspring of the Skoda design "revolution" that kicked off at the Geneva Show of 2014 with the Vision C concept. It's the proportions of the Superb that strike you first: based on the Volkswagen Group's MQB platform, the car is bigger than the previous model and offers more room on board although, even in the narrowest streets, it is still manoeuvrable and easy to drive. «The revolutionised Superb is a saloon that oozes character, class and passion. Its appearance is powerful and majestic. The wheelbase has been upped by 80 mm while the front overhang has been shortened by 61 mm. This new structure confers elegance and dynamism», says Jozef Kaban, head of Skoda design.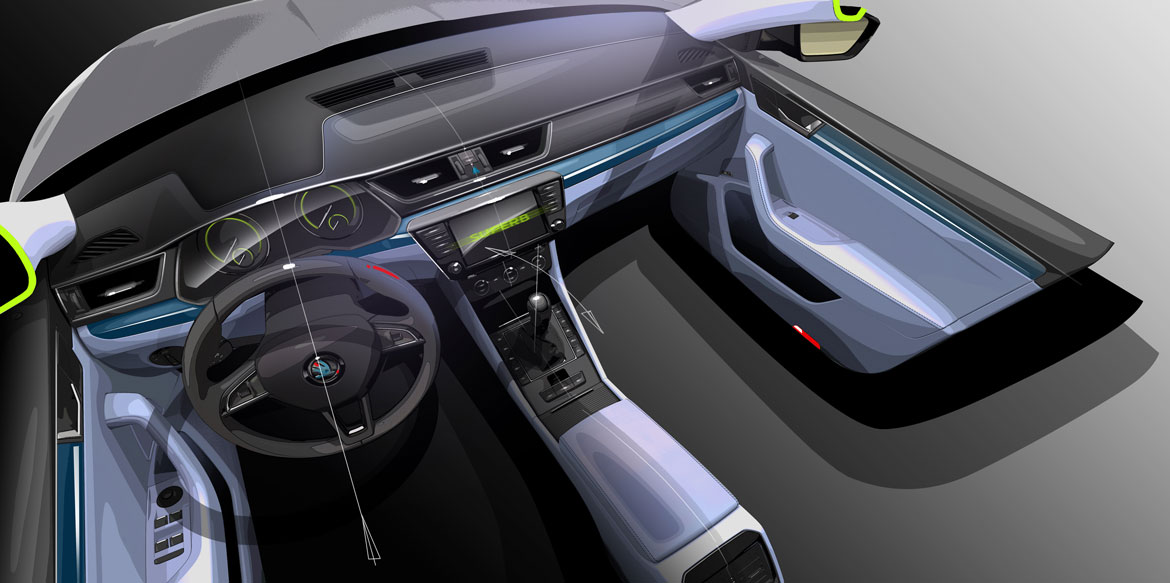 Externally, the impressive grille is eye-catching with the Skoda logo set on it like a gem, one of the many finishing touches of the design team, like the carefully designed lighting clusters and their crystal elements, a homage to the Czech glass industry. The character line running along the sides above the door handles accentuates the dynamic forms and creates a 3D sculpture on the side, generating intriguing contrasts of light and shade. This effect underscores the so-called "wing line" that is set lower down and runs between the two mudguards, highlighting the pronounced wheel arches which boost the car's road presence.

The freshly designed interiors are a mix of dynamic curves that generate a comfortable, relaxing ambient embellished by quality materials. The cabin is roomier, the big dashboard basically and ergonomically structured and the centre console design light, dynamic and elegant. The same styling language, featuring strikingly forceful lines was also used on the Superb Wagon. The car stands out in particular for the large rear Led lighting clusters divided into two separate parts that lend new emphasis to the typical C shape. For the benefit of the rear passengers, there is more leg- and elbow-room and the 660-litre capacity trunk is a record for the segment.«For me, each product must be a little work of art. Once perfected, it's about listening to both your heart and your head. People, don't just see things from a rational perspective. That would be too simple; life is much more than that», concludes Jozef Kaban.