Just a few days now to Geneva where Lexus will be introducing its new LC500h hybrid luxury coupé and the LF-FC prototype which prefigures the future LS. We have had the pleasure of seeing them both close up during a static preview in the surprisingly opulent Louwman car museum at The Hague in Holland.
"The development of the LC500h has seen even tighter-knit cooperation between engineer and designer teams with the aim of developing a lighter vehicle using aluminium and carbon. It is thus more competitive and at the same time more eye-catching for its elegance and sumptuous sportiness", comments Tadao Mori, Lexus Chief Designer. Already introduced as the LC500 at NAIAS 2016 by Akio Toyoda, President of the Toyota Motor Corporation, the new hybrid draws its inspiration from the LF-LC concept that debuted in 2012. It represents a breakthrough in the brand's engineering processes and design ideologies and marks the start of a new phase for the brand. The vehicle is equipped with the next generation Lexus hybrid powertrain, the Multi Stage Hybrid System. This uses a 300 bhp 3.5 V6 aspirated engine to guarantee better performance and more efficiency, and is based on a new rear-wheel drive platform that maximises the dynamic capacity that will be used for future models in the range. In the interiors the focus is on the sporty cockpit, but luxury and elegance stand out in the two-colour leather finish of the centre console, in the raised stitching and in the Alcantara on the doors. We will have to wait till the spring of 2017, however, to see it on the road.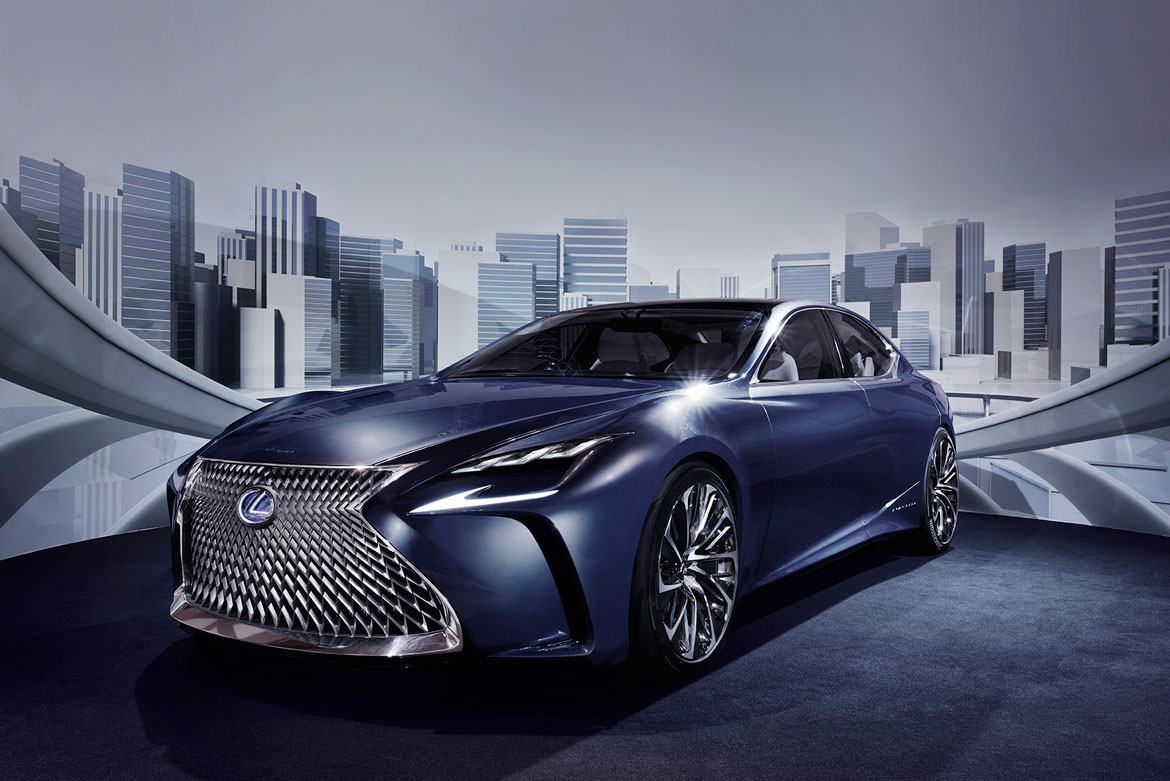 Geneva will also see the European debut of the LF-FC concept. This is a visionary car that offers a glimpse of the design and technology of a future Lexus flagship saloon. Unveiled for the first time at the Tokyo Motor Show 2015, the LF-FC is fuelled by a high efficiency fuel cell unit and uses autonomous driving technologies in addition to having an advanced man-machine interface that can be gesture controlled. LF-FC interiors feature sporty luxury and elegance while the external lines are aggressive and markedly sculpted. Like in the LC500H, the strong point is the spindle grille combined with the particular arrow shape of the front and rear lights which are interconnected by a sinuous movement of curves that run along the side panels.