Ferrari announces the addition to its range of the Ferrari GTC4Lusso, the new four-seater which hails a major evolution of the sporting Grand Tourer concept by integrating rear-wheel steering with fourwheel drive for the first time.
This is a car designed for clients wanting to experience the pleasure of driving a Ferrari anywhere, anytime, be it on short spins or long journeys, snowy mountain roads or city streets, alone or in the company of three lucky passengers. Drivers who demand exceptional power but refuse to compromise on in-car comfort, sporty elegance and impeccable detailing. In short, the GTC4Lusso brings unprecedented versatility to Ferrari driving, like the FF before it which won the Prancing Horse a new, younger client base that, significantly, also makes greater use of its cars, clocking up 30% higher mileage than average.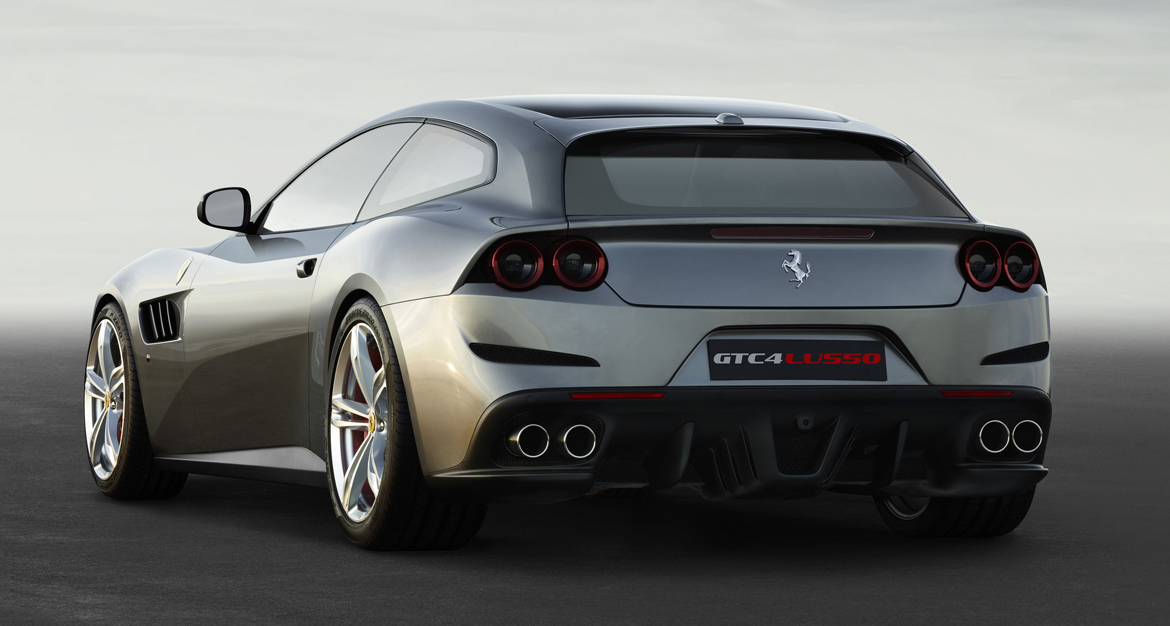 Penned by Ferrari Design, the GTC4Lusso is a further refinement of the shooting brake coupé, reinterpreting the concept with an extremely streamlined, tapered shape that gives it an almost fastback-like silhouette. Its sporty soul is underscored by the forms and styling of the rear where the curve of the roof has been lowered whilst retaining enough volume to guarantee exceptional space and comfort for all four occupants, as well as an ample luggage compartment. Ferrari's signature twin rear lights adorn the tail. These not only emphasise the car's muscular shoulders and broaden it horizontally, but work visually with the tail pipes to lend a sense of imposing power to the rear. Dynamically chiselled crease lines create a diapason theme along the car's flanks, breaking up the optical mass, accentuating the muscular wheelarch and imparting a sculpted athleticism.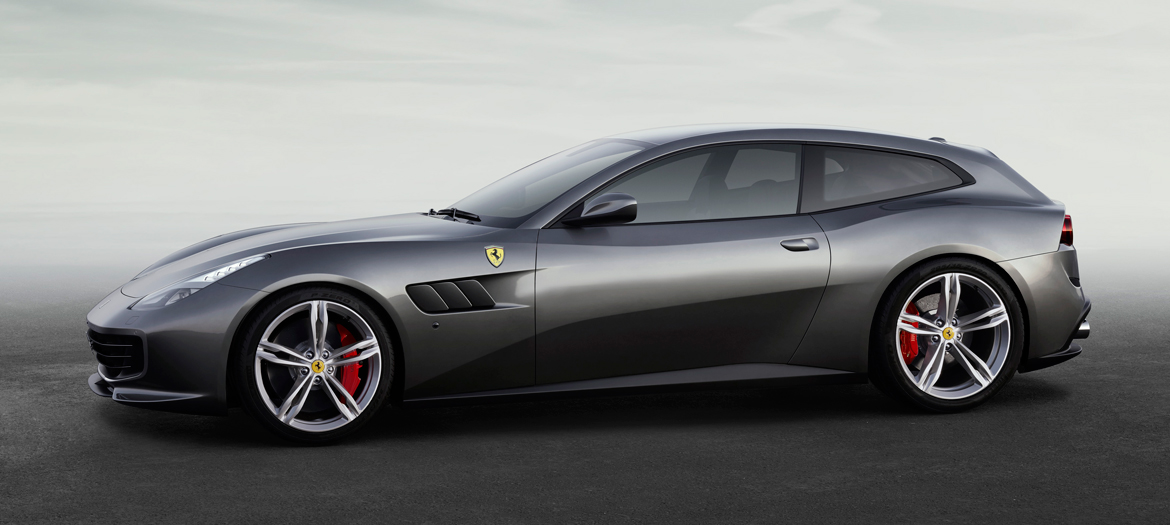 Meticulous attention to design and carefully executed detailing has produced a cabin that is a flawless triumph of sporty luxury. Its Dual Cockpit architecture is another first, designed to enhance the shared driving experience for both driver and passenger, with the latter having their own generous optional display with a plethora of functions. That innovative architecture aside, the cabin's most striking feature is the beautiful craftsmanship of the materials which have been painstakingly selected and combined to enrich the atmosphere on board. Generous wraparound seats guarantee all four occupants exceptional comfort and room, creating the same ambience as a luxurious living space.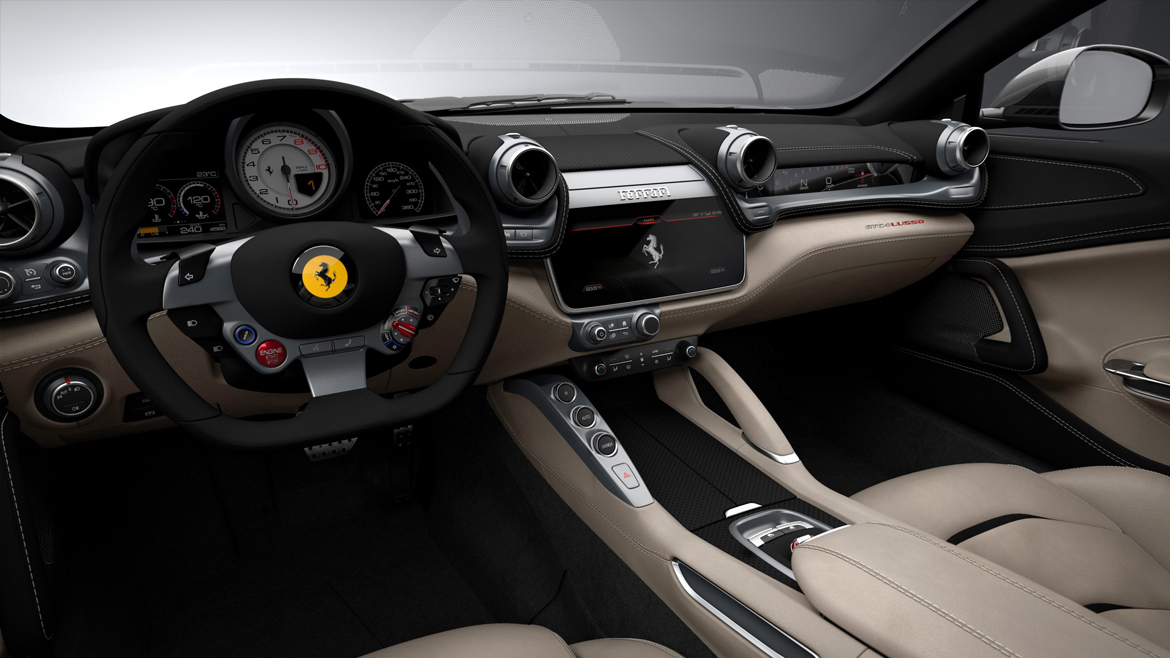 The GTC4Lusso also debuts the new Infotainment platform featuring a 10.25" HD screen with capacitive touch technology. The new steering wheel is more compact thanks to a smaller air bag and the integrated controls are more ergonomic than ever, making for an even sportier driving experience.
The official world premiere of the GTC4Lusso will be at the Geneva International Motor Show in March.