2016 sees the BMW Group celebrate its centenary under the motto THE NEXT 100 YEARS.
«At the BMW Group, we are always on a quest for the best solution. It's part of our DNA», said Harald Krüger, Chairman of the Board of Management of BMW AG, at the Centenary Event in Munich on Monday. «It's also the spirit of our collaborations, a recurring theme that permeates our corporate and leadership culture».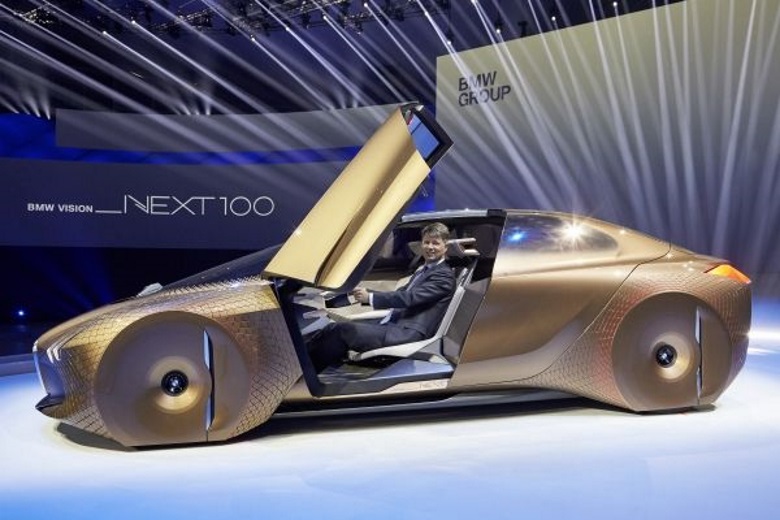 The BMW Group has now made its vision for the future a reality – with the BMW Vision Next 100. This vehicle made its world debut today at the Centenary Event in the Munich Olympic Hall – exactly one hundred years after the company that is now known as BMW AG was first entered into the commercial register. It combines coupé-type sportiness with the dynamic elegance of a sedan – but rather than being an anonymous transport machine, it is a highly customised vehicle that is perfectly tailored to suit the driver's changing needs. Driver-vehicle interactions are managed by Alive Geometry; Boost and Ease modes offer a choice of driver-controlled or vehicle-controlled operations, and the interior of the vehicle changes to suit the mode of travel. «If, as a designer, you are able to imagine something, there's a good chance it could one day become reality», said Adrian van Hooydonk, Head of BMW Group Design. «So our objective with the BMW Vision Next 100 was to develop a future scenario that people would engage with». After its world debut, the Vision Vehicle will go on a symbolic World Tour entitled "Iconic Impulses." stopping in China, the UK and the USA. After its Asian premiere in Beijing, it will travel to London, where the Vision Vehicles of the BMW Group's British brands – MINI and Rolls-Royce – will be unveiled. Its last port of call will be Los Angeles, USA, where BMW Motorrad will add its Vision Vehicle to the collection to complete the quartet of brands.