BMW Italia and Garage Italia Customs have created a special Edition model to celebrate the 50 years of BMW history in Italy. The Edition combines the icon of future mobility with the Italian art of Giacomo Balla. The car will run in the Mille Miglia 2016 following the BMW 328 driven by Sergio Solero, President and CEO of BMW Italy.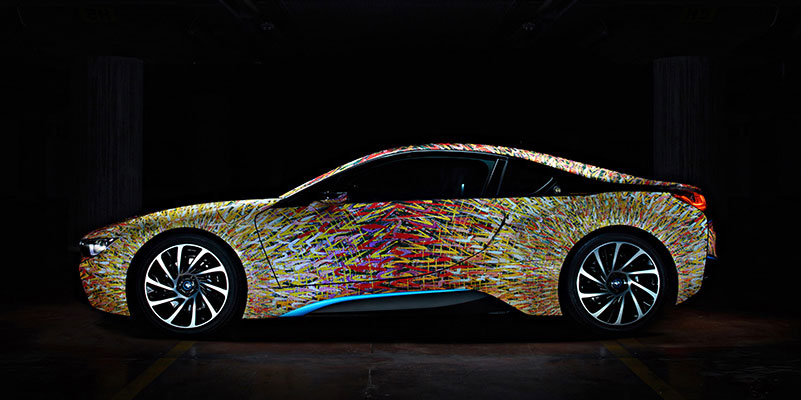 "Lampada ad Arco", the work of Giacomo Balla, is replicated on the car. The original painting hangs in the Museum of Modern Art in New York. It represents a street lamp powered by electricity under moonlight. The revolutionary color technique and the advent of electricity in the 1900s are strictly linked to the future technology of the BMW i8. BMW i stands for visionary vehicle concepts and technologies and connected mobility services, as well as a new understanding of premium that is strongly defined by sustainability. BMW i is represented in 50 countries with the BMW i3 (electric car for metropolitan areas) and the BMW i8 (plug-in-hybrid sports car). The BMW i8 is the world's best-selling hybrid sports car and represents an icon of future mobility.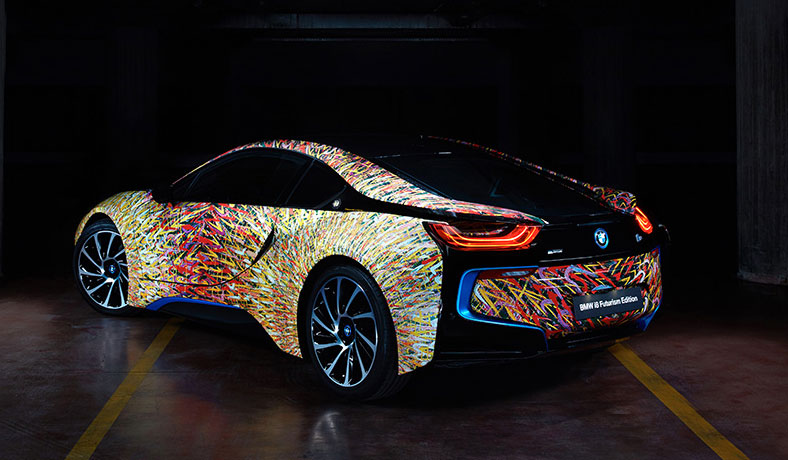 «There was immediate synergy with BMW Italia" stated Lapo Elkann, President and Founder of Garage Italia Customs "the very first time we met for the i8 Futurism Edition project. Garage Italia Customs and the BMW brand both share, in fact, all the values connected to technology evolution and the continuous search for innovation in their specific sectors. The BMW i8 Futurism Edition is a practice of style. It gave the Garage Italia Customs Maestros a chance to celebrate a car which is projected towards the future of mobility. At the same time, it honours Italian art with Giacomo Balla, who is a prominent figure of the Futurism movement».
«The BMW i8 Futurism Edition," said Sergio Solero, President and CEO of BMW Italia, "represents the pairing of a sports car of the future with Italian creativity and art. For this occasion, we have devised a project with an important partner like Garage Italia Customs, one of the best specialists in car customization. This initiative is a perfect fit with the cultural program which, on the occasion of our celebration of the 50 years of BMW history in Italy, we have developed even further in order to witness to our commitment to and integration in the fabric of the country»