The New Citroën C4 Picasso is first and foremost about energetic and modern styling. It boasts a unique and dynamic body shape, immediately recognisable in the automotive landscape. And in addition to its flowing lines and bold looks, the C4 Picasso is assuming a more prestigious appearance in 2016.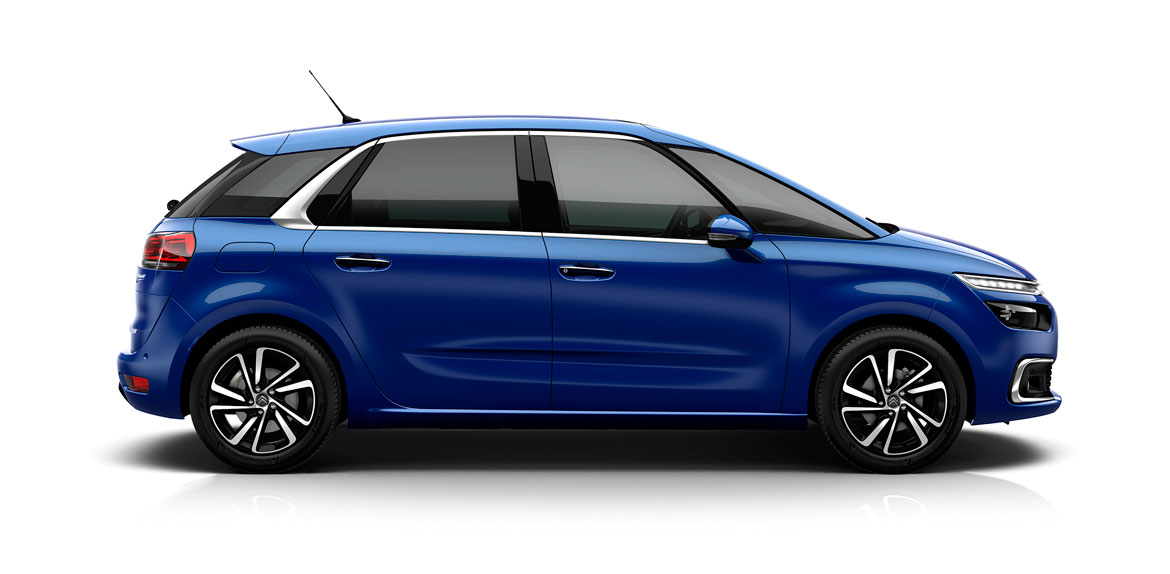 In terms of design, the New C4 Picasso and Grand C4 Picasso feature a new front end shared by both models, at once more dynamic and high-end. It conveys a sense of power and robustness through a set of components that enhance the impression of width. The new models keep the three-tiered light signature, which characterizes today's Citroën. The new rear lights standard have a spectacular light signature featuring deep and futuristic 3D effect light guides. At the rear new chevrons in gloss black with chrome surrounds denote Citroën's new positioning and lending more modernity to the rear, while a black two-tone roof underlines the car's personality and vitality (on the C4 Picasso only). Available as an option, the entire colour range, the new customisation possibility enhancing the body styling and comes with gloss black wing mirrors. Other two aspects characterise the two models: first, a new roof arch colour, Silver and a new 17-inch, five-spoke diamond-finish alloy wheels (on the C4 Picasso) and recoloured diamond finish on the current wheels (on the C4 Picasso and Grand C4 Picasso).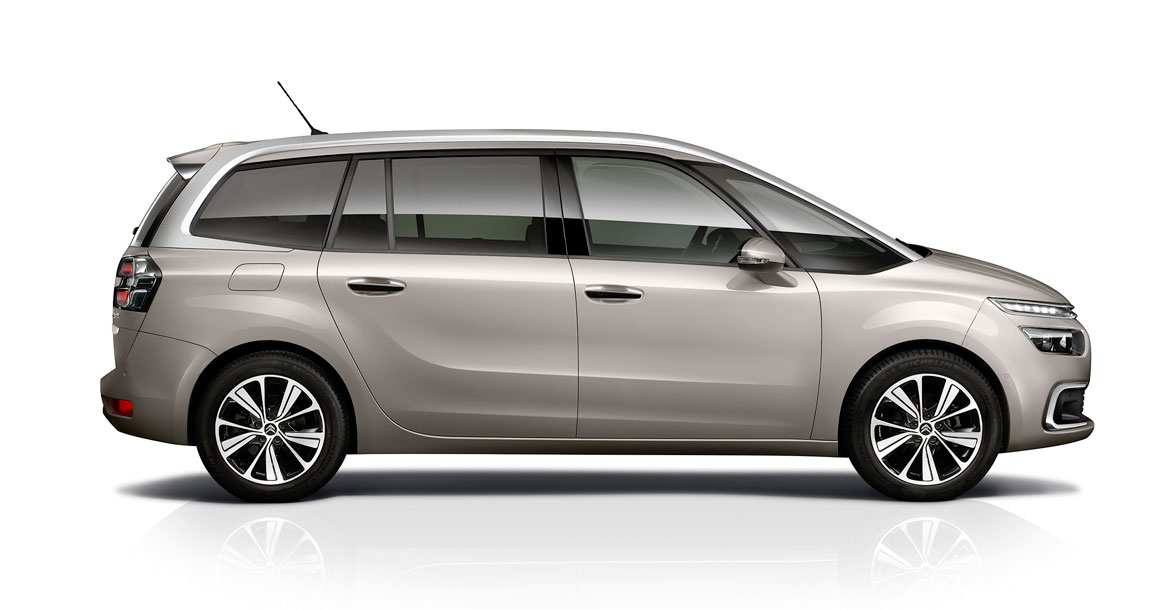 To bring each customer an ambience corresponding to their lifestyle, the New Citroën C4 Picasso is available with four fully distinct interior design schemes to appeal a broad clientele: "Wild Blue ", focused on modularity for an active and sporty lifestyle; "Dune Beige" with an emphasis on everyday comfort and light; "Hype Grey" for a "business class" experience.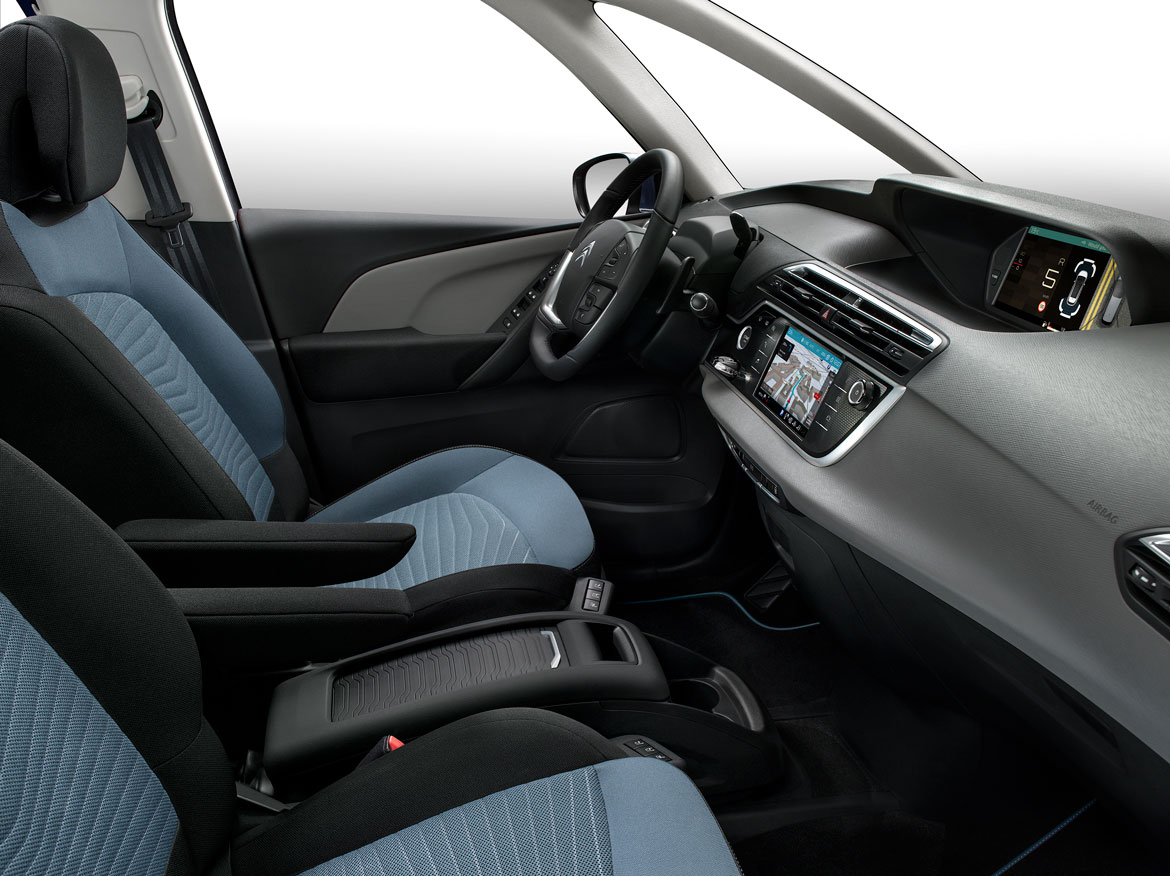 More attentive than ever to the well-being and safety of passengers, the New C4 Picasso brings them new equipment in addition to the everyday-useful functions available since launch, including keyless entry and start, hill-start assist, Xenon directional headlamps, automatic headlamp dipping, low tyre-pressure monitoring, the Vision 360 system, park assist and a reversing camera.
For an even safer and relaxed drive, new intelligent driving aids are making their debut on the New C4 Picasso: a Coffee Break Alert, this system lets drivers know when they need to take a break via a sound alert and a "cup of coffee" display on the dashboard; Speed Limit Sign Recognition and Recommendation, this system recognises speed limit signs and conveys the information to drivers via the instrument cluster. The speed limit in question can be recorded as a setting for the cruise control/speed limiter system; Driver Attention Alert, this system generates an alert when it detects an initial swaying movement with a "Stay vigilant" visual message together with a sound alert; Active Lane Departure Warning System this system helps to combat driver drowsiness or a simple moment of inattention at the wheel at speeds of over 65 km/h; Active Blind Spot Monitoring System, this system displays a visual warning on the door mirrors if it detects a car in the driver's (left or right) blind spot; and then also Adaptive Cruise Control with Stop Funcion, Active Safety Brake and Collision Risk Alert.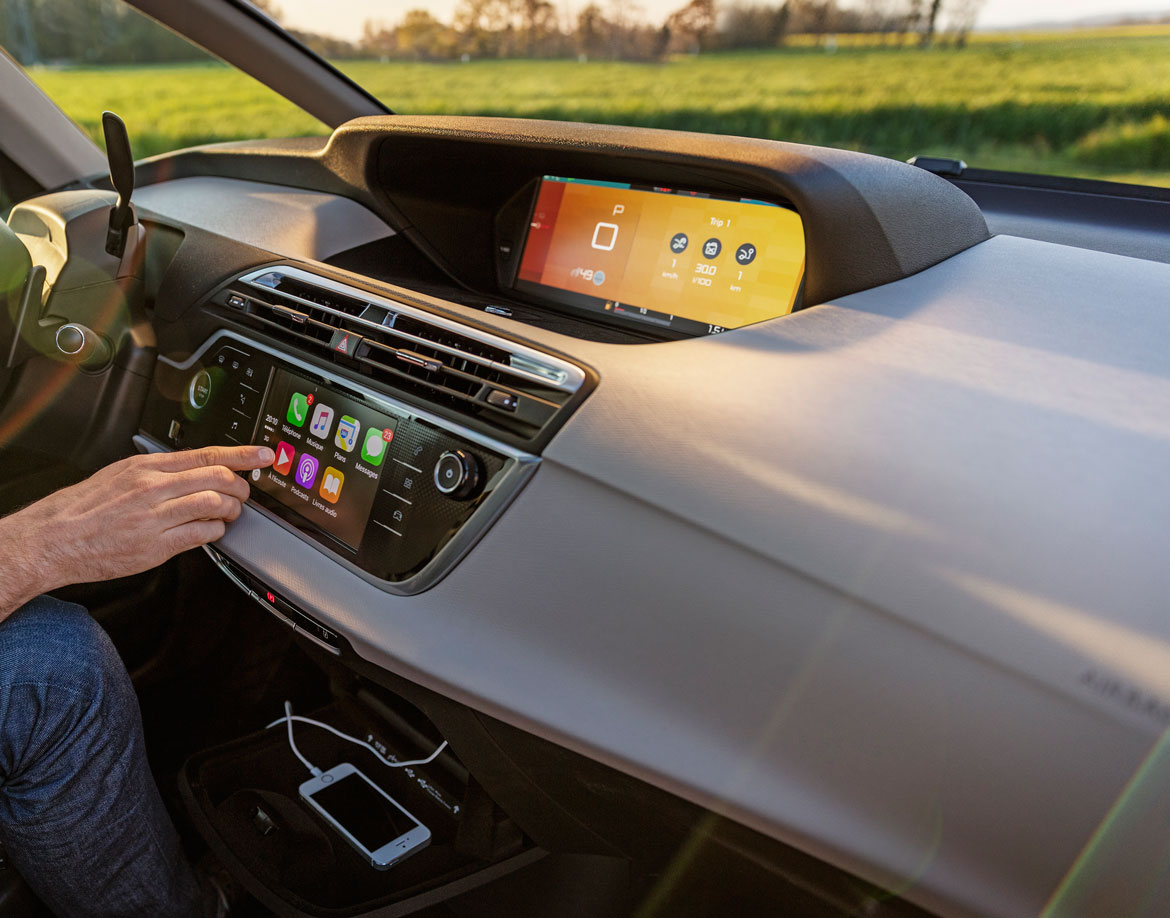 For a seamless digital connection between all the devices on board the New Citroën C4 Picasso, the new 7-inch tablet boasts an improved interface and a capacitive screen. Operation of the fully independent 12-inch HD screen has been optimised with the new Citroën Connect Nav navigation system for extra responsiveness, connectivity and modularity. This system allow access to Traffic Park (real-time traffic information), Alert Pack (indicating danger areas), Update pack (updating of maps and sofware via USB).