Renault R.S. 2027 Vision represent the future of Formula 1, ten years from now, places people at the centre as a vital cornerstone of F1 experience. Propelled by a high-powered engine, the driver can showcase qualities as a top athlete for the pleasure of fans. More attractive, Formula 1 also becomes safer, to better protect participants, and takes more active responsibility towards the environment. To make Formula 1 more captivating, fans benefit from a closer connection to the driver, whether they are watching trackside or on television.
Thanks to its transparent cockpit, the R.S. 2027 Vision concept provides the best-ever view of the driver at work. This resistant, lightweight shell is 3D-printed, with forms tailored to the driver's body, mirroring how the design of Renault's road-going models is directly inspired by the human body. The helmet is also transparent, enabling fans to see the driver's face and expressions. Active LED lighting incorporated into the wheels displays a range of information, including the driver's position and the car's remaining energy reserves, making it easier for spectators and television viewers alike to understand how the race unfolds.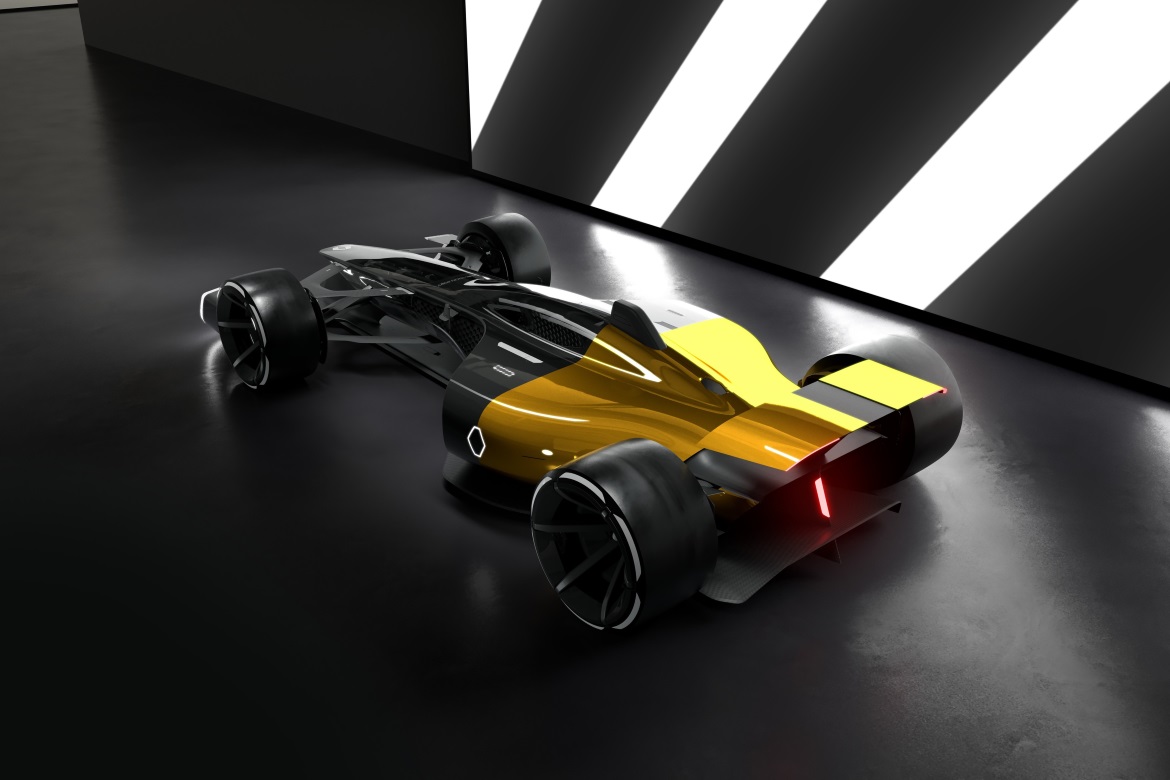 The cars are instantly recognisable as F1single seaters, with their long, slender nose, side pods and four open wheels. Their design is both finely-honed and more aggressive. In the case of the R.S. 2027 Vision, bold features like the C-shaped LED front lights and the illuminated Renault diamond on the engine cover provide a visual tie between the racing car and Renault'sroad-going models. To make the show even more captivating for spectators, the colour emitted by these lights switches from a white to a blue hue when the electric mode is activated.