When it came to creating the all-new Mazda CX-5, the mantra for this challenge was "Car as Art" which is to say that they want to take the quality of design to an artistic level. Bringing the concept car to life was a fantastic challenge for the exterior design team. The styling goal for the all-new CX-5 was to create a simple yet bold, mature and elegant form in which character line accents are minimised.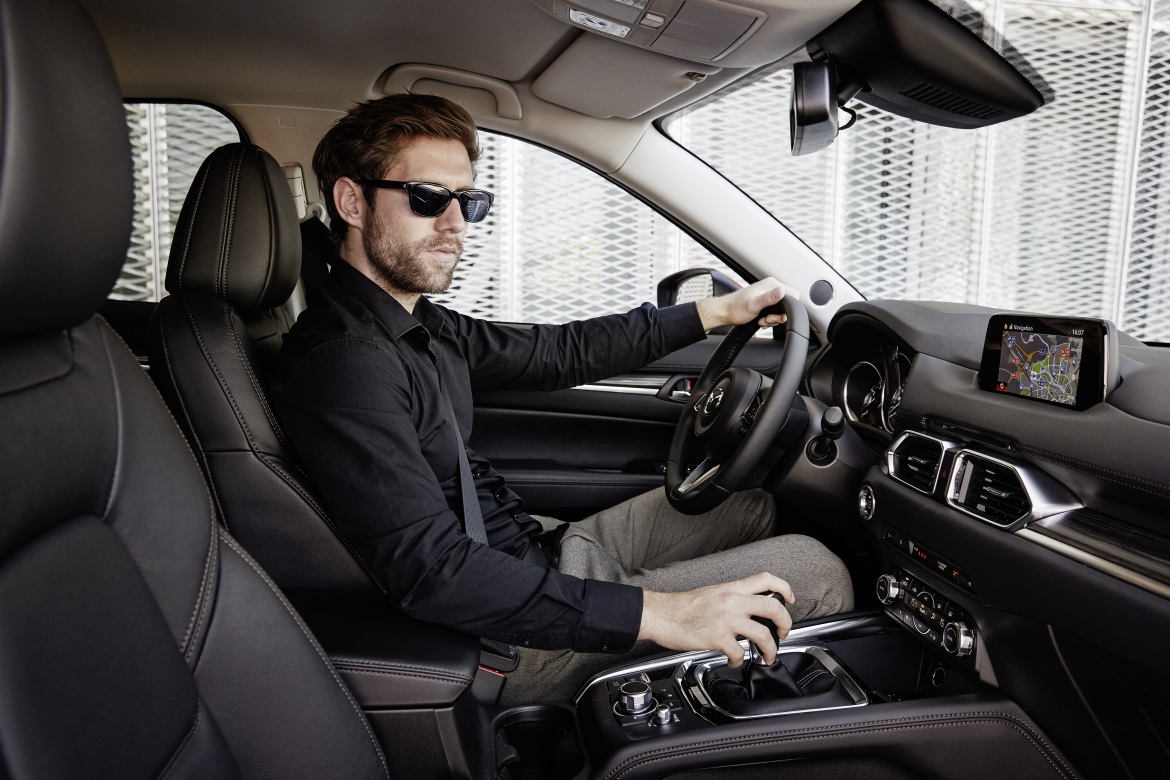 This goal often required a change in approach. An example of this was the initial design sketches for the CX-5. When converting the ideas into 3D data, exterior design chief Takanori Tsubaki wasn't completely satisfied and decided to step away from the usual procedure. Breaking with tradition, he sought the opinion of colleagues from outside the CX-5 team and brought in colleagues working on concept cars and other design projects. With an outside perspective and new ideas, the CX-5 was soon back on track and a final sketch delivered.
The overall body structure has been revised, with the A pillars repositioned some 35 mm further back. A single, powerful character line sweeping from the headlamps towards the rear tyres culminates at the rear in a trapezoidal form. The three-dimensional look of the Mazda badge and grille has also been strengthened. Featuring a new, three-sided pyramid precision design, the mesh curves gently inwards to the centre of the grille, both strengthening the visual power of the badge and accentuating the depth of the air intake.