Function narrated by form. The McLaren 720S project has moved in this direction since the earliest sketches. "You just have to look at it to immediately grasp its nature. We, as designers, have had the task of giving beauty to its function". It is Robert Melville, the English brand's Design Director, who fills us in on the origins of the latest creature from McLaren on their stand at Geneva 2017, where the supercar debuted.
Looking this 720S in the eye, you have the perception of how the headlights have been integrated into the car's aerodynamic system. But the surprise comes from trying to slip your hand in under the lights, as Melville invites us to do: that's how you discover that they incorporate an air intake for channelling flow to the radiators.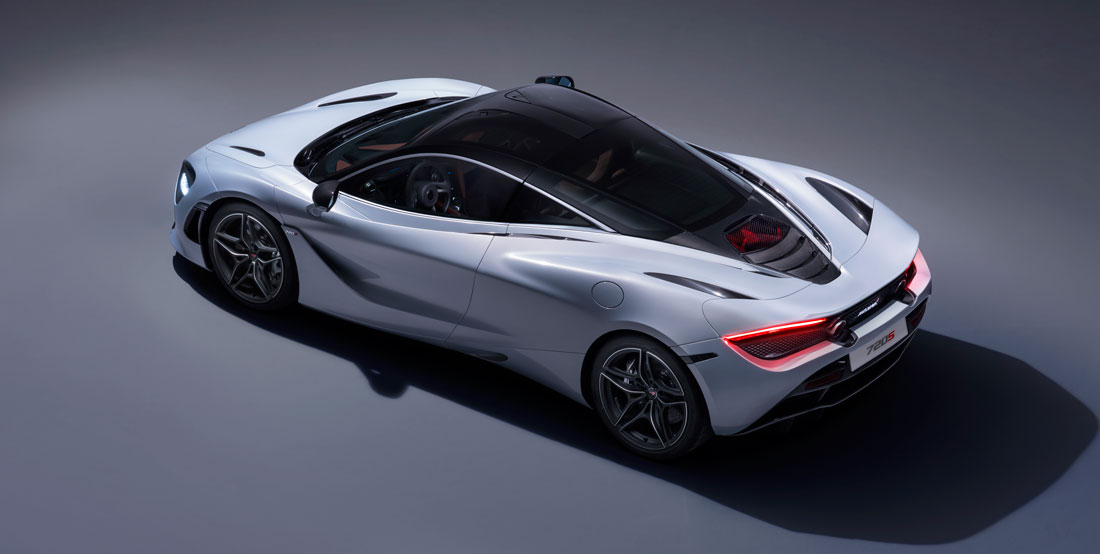 The air vents are not immediately visible even on the side. "It is clean and elegant, sculpted by the wind. You might therefore start wondering how the engine is cooled", notes Melville, smiling. In fact, the air vents are there all right, but you can't see them. This McLaren breathes through the double panelling of the doors. The air moves quickly down the car body, and is channelled between the two panels before arriving at the V8 4-litre twin turbo 720 bhp engine, maximising cooling efficiency.
The car fits gullwing doors. "By increasing the opening angle we were able to maintain the high emotional impact of the 720S and increase its practicality", continues Melville.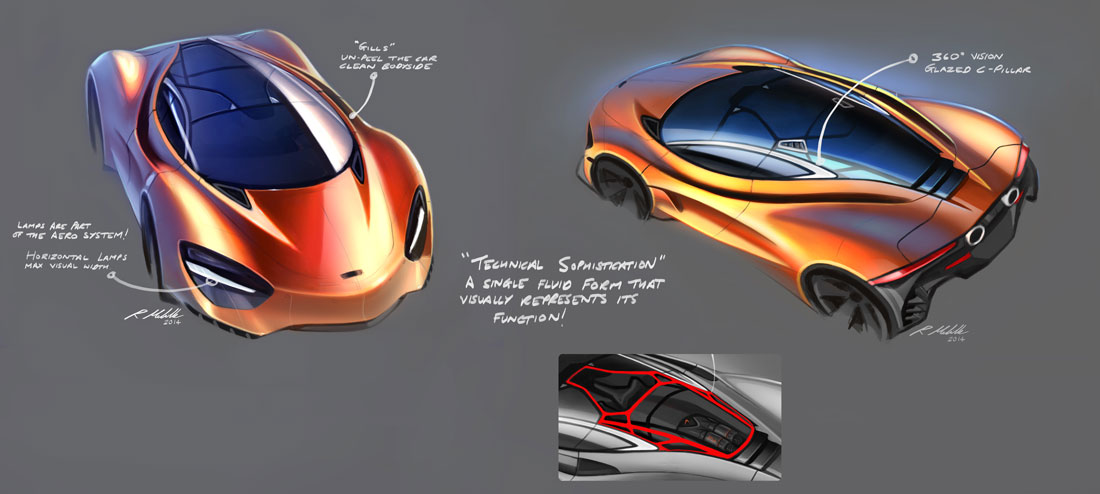 The rear ends flat, with an aerofoil-type, variable set-up spoiler extending over the whole width of the car. In the centre, the tail pipes are framed by the rear led lighting units. "The reason for the top positioning of the exhausts is not so much design as sound. Working in synergy with engineers and specialist technicians we decided to keep them short, very close to the engine, of which they are the voice", explained the English designer.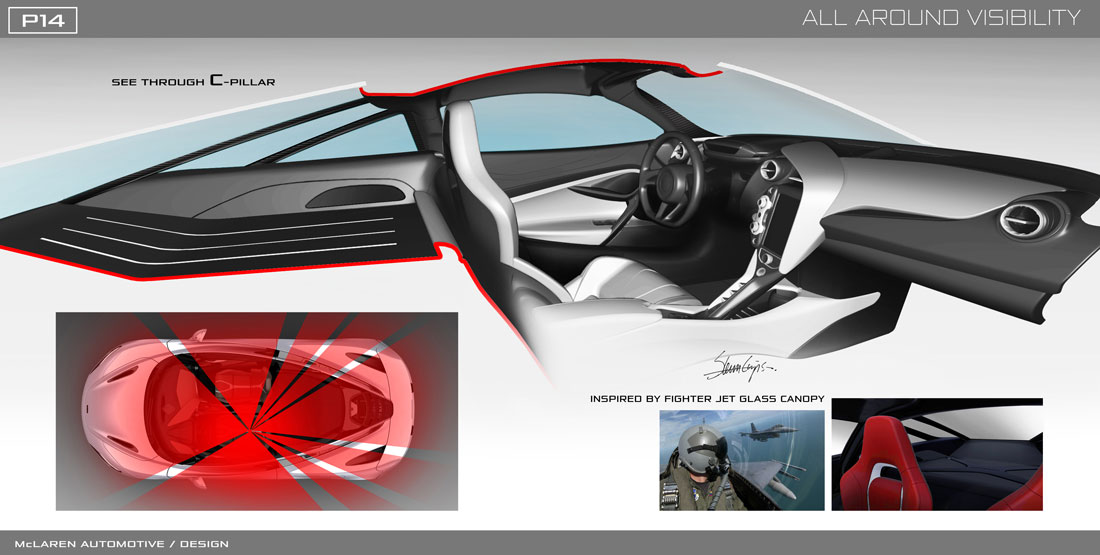 If it's aerodynamics that calls the shots on the outside, ergonomics rule inside. "In designing the interiors we were inspired by helicopter cockpits, with very slender pillars and broad glazed surfaces", said Melville. A lot of attention was also paid to the customer's sensory experience. Here it is the details that raise the perceived quality, from the smell of leather when you climb into the car, to the feedback from the control buttons, to the illumination of the engine with coloured lights when you open the car.
Melville has very clear ideas about the future of McLaren design. "We will continue to treat surfaces following the air that passes over the car. We imagine the Sport Series as a bud, the Super Series as a flower that is starting to blossom. With the Series of the next few years, the flower will blossom even more".