Explosive design and original lines. The new Hyundai Kona arrives on the B-Suv market and uses styling, in addition to technology and top build quality, to get itself noticed. The design of this compact high wheeler is the outcome of a competition between Hyundai design centres in California, Europe and Korea. In the end it was the American idea that prevailed.
The front is dominated by the cascading grille with the Korean brand's logo in the middle, but what distinguishes the Kona is the plastic bumper cladding that spills over into the front and rear lighting elements, breaking them up into separate modules. The styling of the little Suv is dynamic and sporty, accentuated by the 18-inch wheels, the contrasting roof and the small boomerang spoiler that seems to support the roof. The body-coloured seat belts and air vent frames give freshness to the horizontally developed passenger compartment. The car is available in 10 colours and four trim options (Classic, Comfort, X-Possible and Style), for maximum customisation.
At the centre of the dashboard lies the multimedia system management display available in 5, 7 or 8 inches depending on the version chosen. There is no shortage of active safety devices within the Hyundai SmartSense package which, among other things, includes the sensor that monitors blind spots, the headlamp dimmer, and automatic braking with pedestrian detection while driving.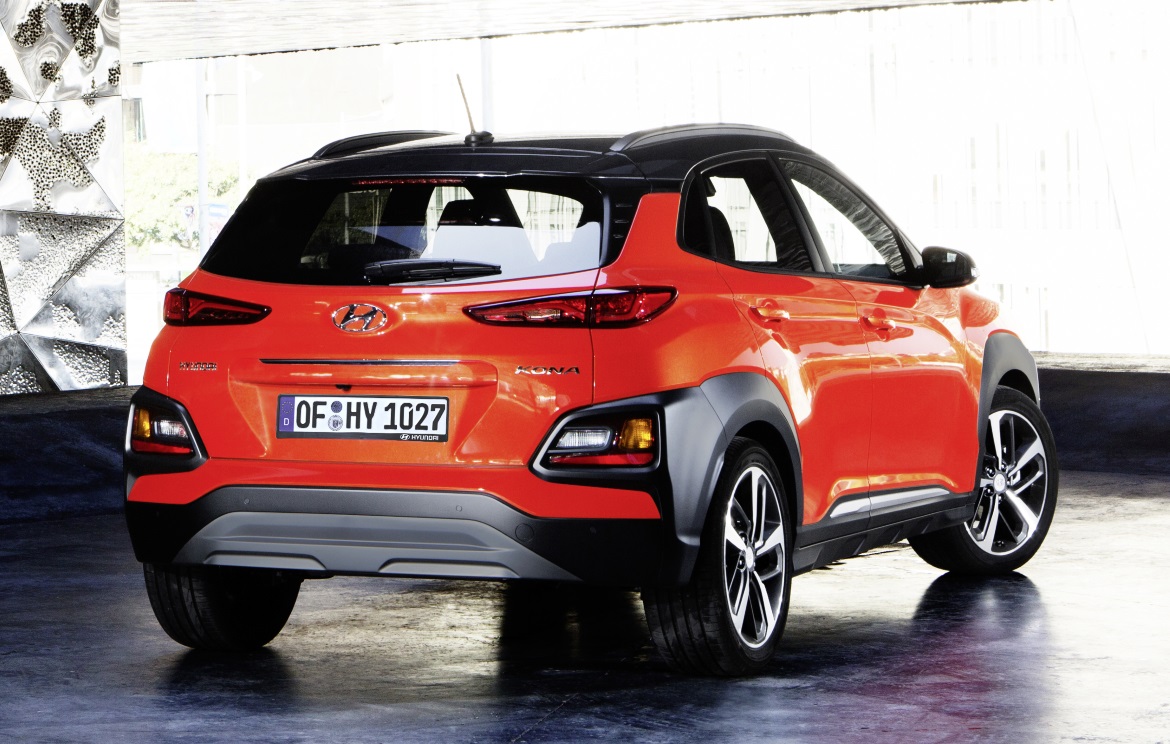 Two engines, both petrol, a 1.0 T-GDi 120 bhp and a 1.6 T-GDi 177 bhp with all-wheel drive and 7Dct automatic transmission, are on offer at launch. June 2018 will see the arrival of the 1.6 CRDi diesels delivering 115 and 136 bhp and also an all-electric version.