The Kia ProCeed encapsulates the spirit and athleticism of the second-generation Ceed hatch. A shooting brake by design, the ProCeed presents an alternative to the traditional three-door hatch, and marries its imposing proportions with a compact footprint that hints at its outright agility. With the DNA of a coupé, the ProCeed is lower and longer than both the Ceed five-door hatchback and Sportswagon. Yet, it combines its striking visual presence with a dash of versatility, giving it a unique raked-back silhouette unlike anything in the family car segment.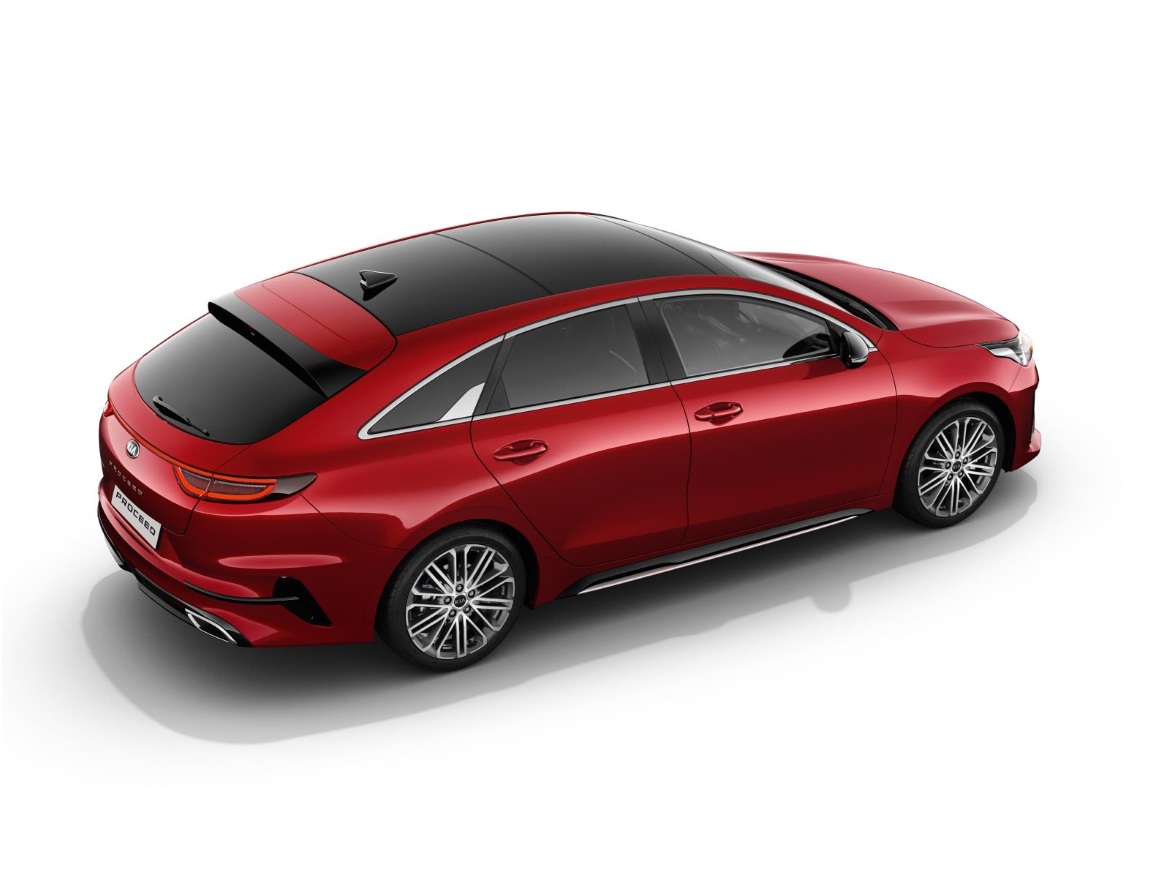 The ProCeed has been designed at Kia's European design centre in Frankfurt, Germany, under the direction of Gregory Guillaume, European Head of Design, and Peter Schreyer, President of Design and Chief Design Officer. "Europe's shrinking market for three-door hatchbacks brought the future of the pro_cee'd in question. But it was equally inconceivable that we would simply kill off the old pro_cee'd. It was not just the name we gave to our three-door cee'd – it meant so much more than that. It embodies all Kia's values of youthful dynamism, of emotional engagement, and of design-led desirability" said Gregory Guillaume.
In profile, the ProCeed is informed by the design of the 2017 Kia Proceed Concept, mirroring its silhouette with a raked roofline that flows elegantly downwards into the rear shoulders. Taut creases run the length of the car, trailing from the headlamps to the tailgate to extend its visual length. It carries over the window line from the 2017 concept car, including the acutely angled chrome 'Sharkblade', emphasising the dramatic roofline. The ProCeed will be available as a 'GT-Line' or high-performance GT model, a brief which enabled Kia's European design teams to create a confident and sporty design for the halo model of the Ceed family.