The current generation of the Renault Megane, the fourth in the model's history, takes yet another step forward in the electrification process and, after the Sporter variant, the plug-in hybrid is also available on the hatchback version. The technical layout is the same as the family version's: the engine is a naturally aspirated 1.6 litre unit combined with two electric motors for a total of 160 bhp, with the smaller one also acting as a synchroniser for the gearbox, which has no clutch.
The electric part of the model is powered by a battery with a capacity of 10.4 kWh, which translates into a range in fully electric mode of 50 km, up to a maximum speed of 135 km/h. The battery can be recharged up to a maximum of 3.7 kW: if it is connected to a domestic socket, a full recharge takes 5 hours, or 3 hours if it is recharged from a charging station.
From an aesthetic point of view, the new Renault Megane E-Tech Plug-in does not differ from its conventionally fuelled siblings. On the outside, the only elements that tell you that you are in the presence of the plug-in variant of the model are the E-Tech badges on the bodywork and the presence of the recharging flap in addition to the refuelling flap.  The lines are hence the same as always, with the front dominated by the large air intake, which on the R.S. Line trim is "broken" by a blade that recalls the world of Formula 1, while on the rear the large horizontal LED light clusters have a prominent role.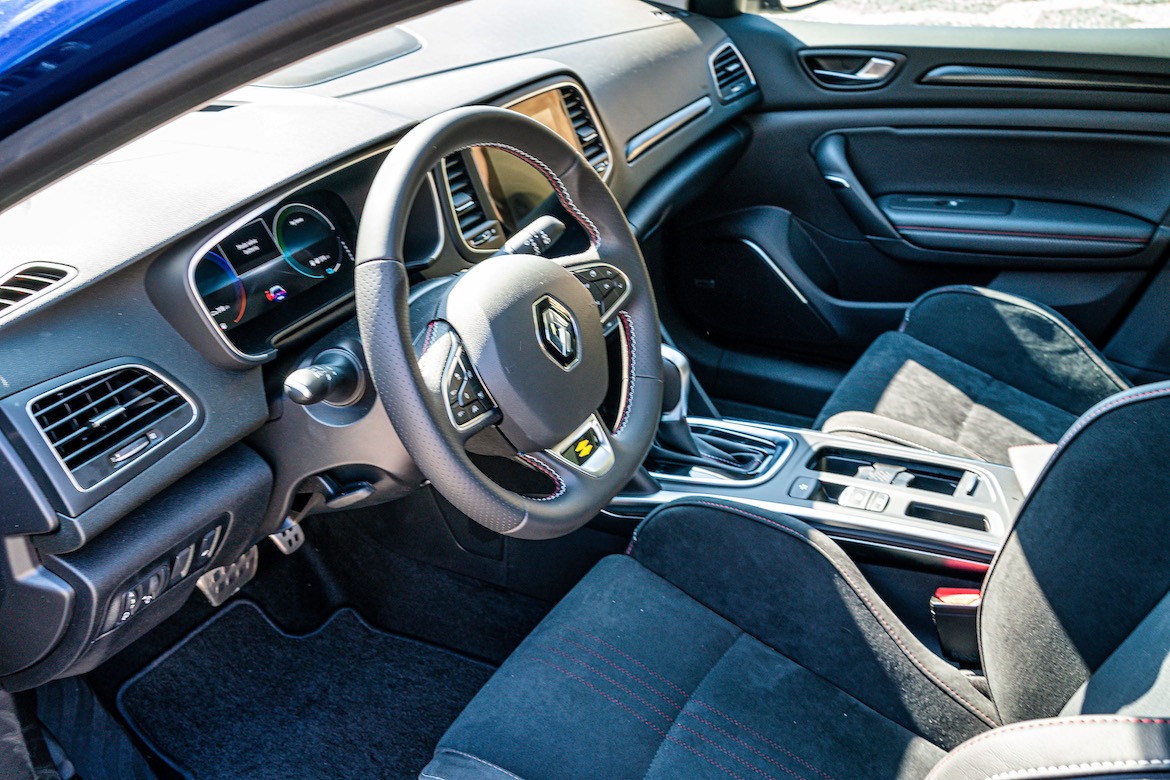 Inside, however, the graphics of the cluster, which has been specially designed for the plug-in variant of the Megane, have changed. It has a 10.2 inch diagonal and can be customised in terms of content by using the buttons on the steering wheel. Regarding the interior, the positioning of the battery under the rear bench seat has allowed luggage space not to be sacrificed too much. As a result, the luggage compartment has a capacity of 308 litres.