Mini has embraced sustainability not only with electric or electrified cars. With the "Big Love, Mini" initiative, in fact, the British brand supports numerous projects that aimed at fighting climate change and, more generally, improving the quality of life.
In the splendid setting of Cantine Bersi Serlini, in the heart of the Franciacorta region, Mini has started an interesting collaboration with Aktivaus, the company that has created the Biosphera Project, a fourth generation housing module – the result of 11 years of studies – technically defined as biophilic, regenerative and self-sufficient.
Biosphera is a house in which everything is built around the human being, his senses, his needs and above all his health and wellness. Winner of the prestigious Energy Globe Award, as explained by Mirko Taglietti, CEO of Aktivaus, "is a house that, through immersive experiences, stimulates the five senses, restores the contact between man and nature and transmits a sense of tranquility and relaxation to the point of being able to lower the heart rate of people who spend time inside of it ". This is thanks to lights, colors, shapes and materials that reconnect the human being with his most intimate and ancestral essence.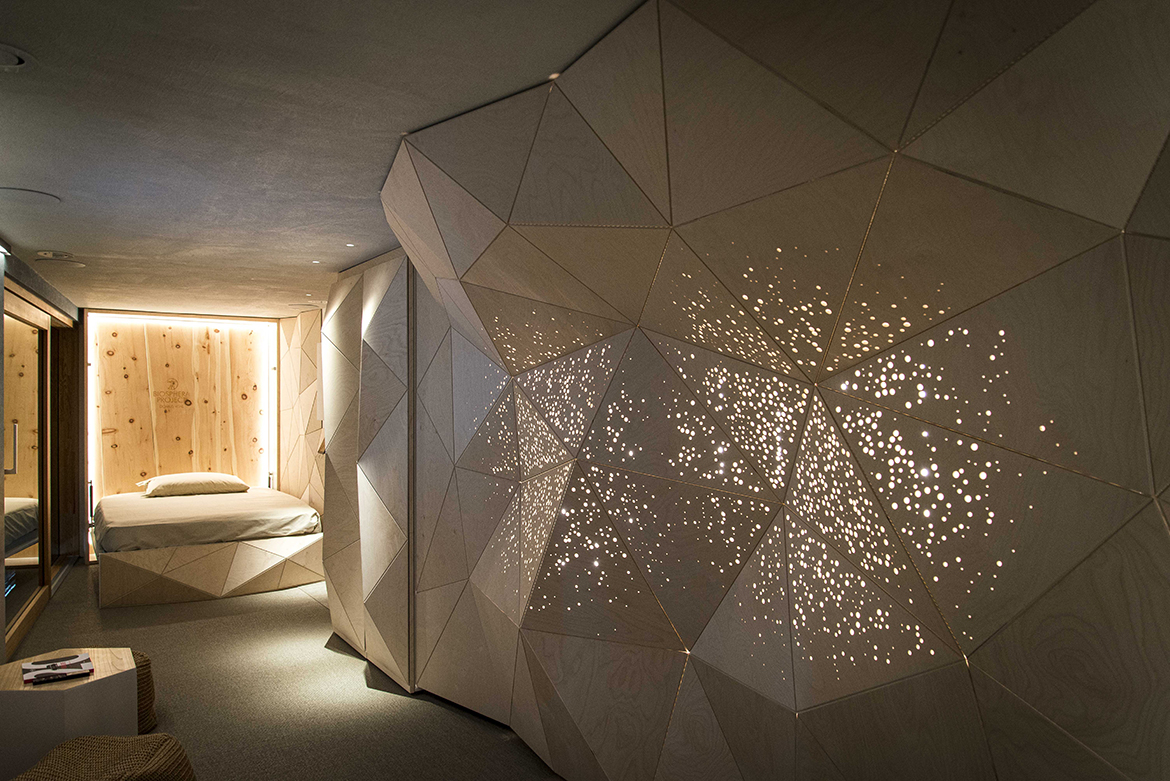 Mini, which with the Mini Voices project has given life to an incubator that gathers personalities and initiatives that contribute to a more sustainable and socially responsible future, could not remain indifferent to the project, also because Biosphera is a passive house: it produces 4 to 12 times the energy it needs and consumes 95% less than a normal house. Thanks to this surplus it is able, in addition to powering all the devices at its disposal (from lamps to the air conditioning system), to provide energy to an electric car such as the Mini Cooper SE, which can recharge its battery with renewable energy and which becomes in effect the ideal companion to extend this type of vision to the world of four wheels.