Walter de Silva is designing cars again. After a break of a year and a half, the former head of design of the entire Volkswagen Group (a position he left in November 2015) has signed a collaboration contract with the German group Edag, one of the world's largest independent engineering partners to the international automotive industry. Through Edag and its design centres in Munich, Barcelona and Beijing, De Silva will lead the design development of Arcfox, the fledgling Chinese brand, part of the Baic Group, which is dedicated to electric vehicles. His commitment will involve not so much the production of a few renderings or style models, the designer pointed out, but rather the creation of a formal, conceptual identity for the Chinese brand, working with the head of Arcfox design, Wulin Gaowa.
"I believe in growing their style centre," said Walter de Silva to Auto & Design, fully aware that his return to the automotive scene has generated some surprise. "I really appreciate the confidence that Edac and the Baic group have shown in me, giving me free rein to work on everything from brand identity to "design criteria", and the definition of the whole future range."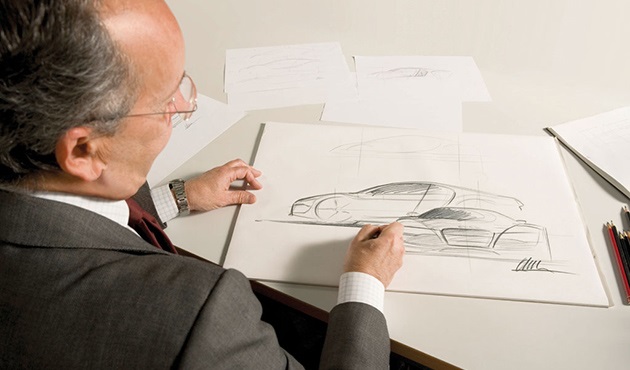 Arcfox is the premium brand of BJEV (Beijing Electric Vehicle Co. Ltd., a division of the Baic Group which is dedicated to electric vehicles) and debuted last year at the Beijing Motor Show with two concept cars: the Arcfox-7, a high performance sports car, and the Arcfox-1, a convertible mini-SUV. Starting from the design of the Arcfox-7 concept, but reinterpreted according to new styling cues, De Silva's supervision will extend over a whole range of production cars from sports saloons and segment D and C Suvs to the most compact of city cars. The first fruits of this collaboration will not be seen for nine months or a year, but Walter de Silva (who in the meantime will be continuing work on his WdS brand of luxury women's shoes) is already working with Arcfox designers on at least a couple of projects.