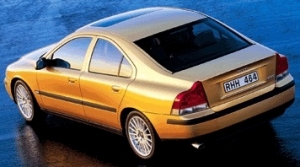 The rumours of its death would seem to be premature because the traditional booted saloon remains a cornerstone of the car design trade. We've seen a fair few notable examples in recent years too: the Mercedes-Benz S-Class and the Audi A6, not to mention the Volvo S60 that was so much admired at the last Paris Show for its up-to-the-minute image and its convincing proportions.
To discover the secret of Volvo's success we have to trace it back to its origins. "Our aim", explains director of design Peter Horbury, was to design a car that would appeal to theyounger motorist, a target that Volvo had never spared a thought for in the past. In a word, a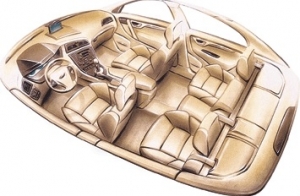 saloon that looked and felt like a sports car".
While the designers started work on the S60 from the tail end, they certainly didn't neglect the front. In fact the S60 offers Volvo's third-variation on the "soft nose" theme introduced on the S80 and perpetuated on the V70. On the latest version, the dark checkered grille adds a touch of sporty drama in an era of chrome.
The S60 was one of Volvo's final projects before the Ford takeover that took it into the Premium Automotive Group with all the other prestige brands owned by the American giant.
The first sketches date back to 1995, though the project didn't really get under way until 1997, Volvo having decided that the V70 and the S60 had to take precedence. The next cars to emerge from the Swedish stable, namely the successors to the current S/V40 models will reveal the impact of the new relationship with Ford in terms of shared components. Also on the cards, Volvo's very first SUV, known for the moment as the P28, will be built on the same floorpan as the S60.
The article continues in Auto & Design no. 128