Improved aerodynamics, lower running costs and more comfort in the cab. These were the key points steering Iveco in the development of the third generation of its Stralis heavy truck. This evolutionary step has been based on over 17 million kilometres of testing, and has produced a range with four different cab variants: wide-body (2.5 metres) with Hi-Way tall roof – the range-topping version; wide-body with low roof; and narrow-body (2.3 metres) in Hi-Road or Hi-Street configuration. The truck is offered with a new range of Cursor engines which cuts fuel consumption by up to 10%, consisting of 6-cylinder common rail 9, 11 and 13 litre units (Euro VI) and 8, 10 and 13 litre units (Euro V), with power outputs ranging from 310 to 560 hp, plus three liquefied natural gas variants producing 270 to 330 hp.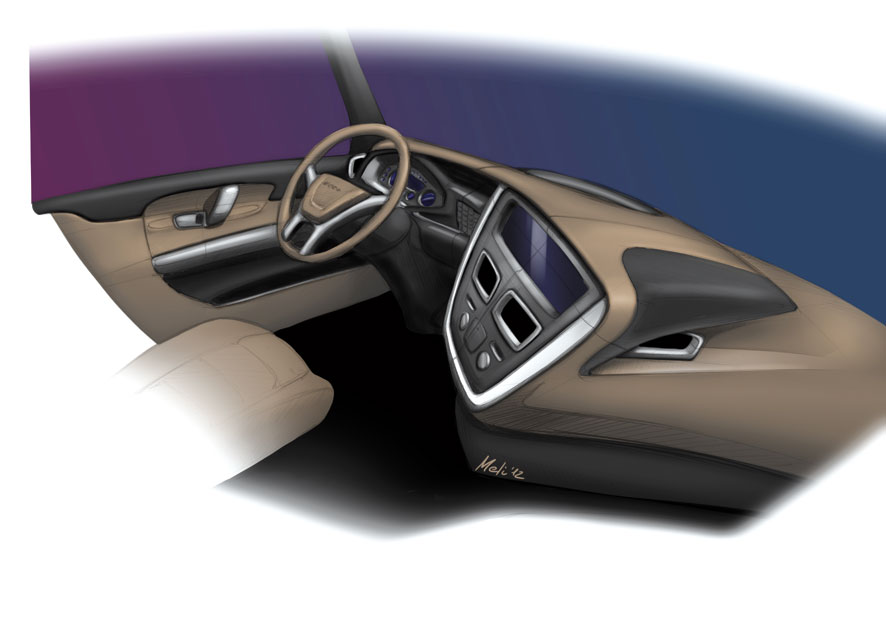 "In a work vehicle", explains Iveco Cabs, Body and Trim Director Marco Carignano from the Product Engineering division, "the watchword is functionality. Nonethe-less, we also focused on the aspects of style and comfort, working in close contact with the design team headed by Peter Jansen."
Overall, a team of around fifty specialists from both engineering and style worked together on the project, in which virtual modelling was used extensively for the first time. This significantly cut development times: the cab was ready in fourteen months (five less than the previous generation), and an additional six months were needed for the interior (the most complex part of the project). The style of the cab was developed and signed off virtually, in parallel with the fabrication of the physical model and the validation of the maths model for milling.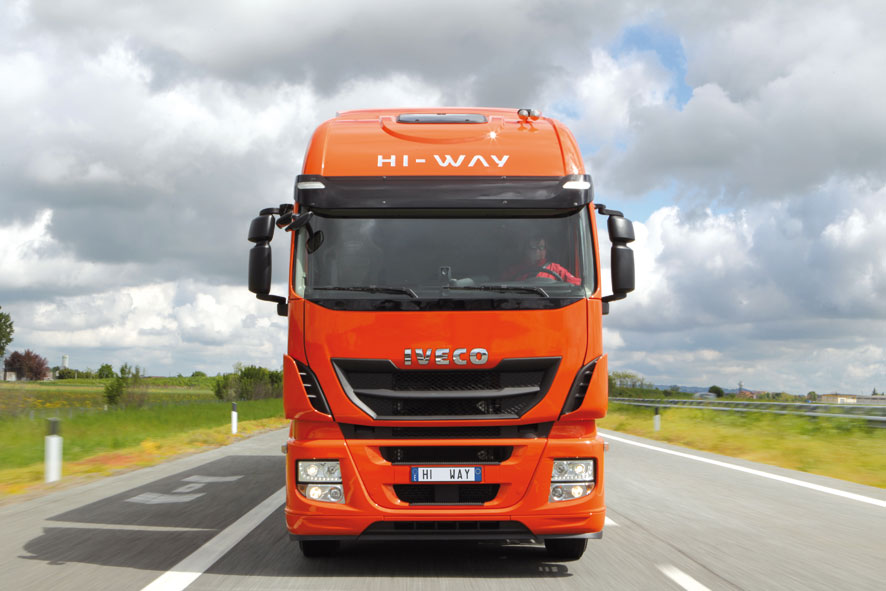 "Initially", explains Fiat Professional & Industrial Vehicles Design Director Peter Jansen, "we developed a number of different style proposals, and some of these very advanced. Then, in light of the fact that the frame had to be the same as before, we made the necessary adjustments." This painstaking honing process challenged the abilities of the work team headed by Fiat Professional & Industrial Vehicles Chief Interior & Exterior Designer, Marco Armigliato. One aspect that received particular attention is the design of the corner spoilers, which has changed radically from the handle-like configuration of the previous model to elements similar to upward-pointed claws detached from the bodywork of the cab.
Full article in Auto & Design n. 196