With this new Sport, the Range Rover family is now complete. "It is one of our three model ranges, the luxury one", says Land Rover design chief Gerry McGovern, mentioning the other two cornerstones of the brand, leisure vehicles, which include the Discovery, and dual purpose vehicles (the Defender). "When we set off on the new Range Rover project, we immediately defined the Sport. The aim was for it to have its own individual character while being highly coherent in its formal language ", he says. (…) Although it had some success (380 thousand units sold since its launch in 2005), the first Range Rover Sport was somewhat overshadowed by the Range Rover itself. Apart from anything it was not even a true derivative of the Range Rover: although the name was the same it was based on a different floorpan, the Discovery's, whereas now the new possibilities offered by the PLA – Premium Lightweight Architecture of Jaguar-Land Rover had become available. (…)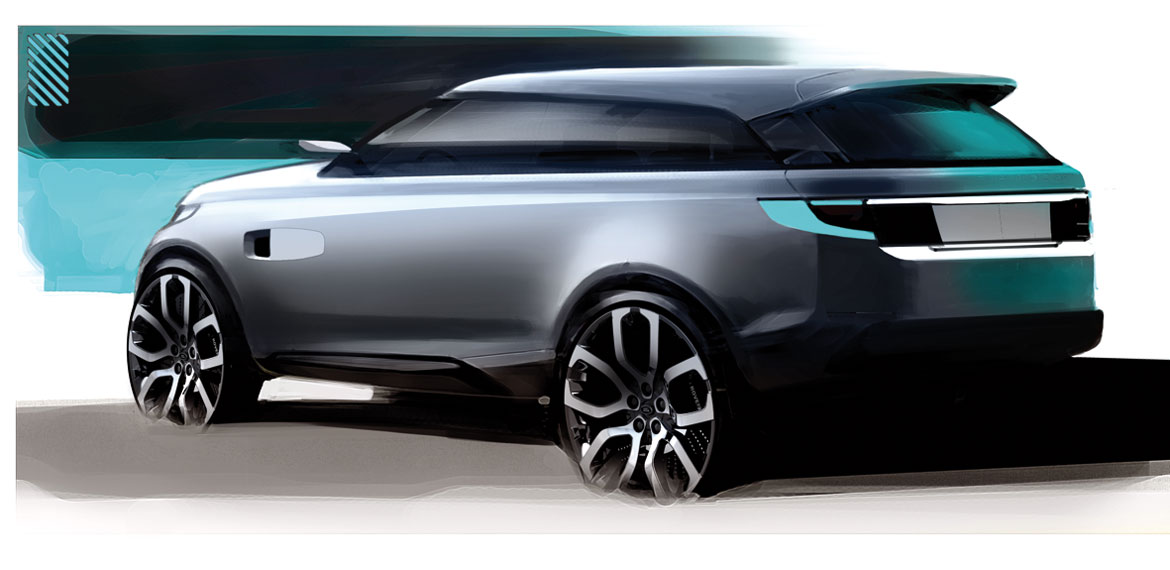 Compared to the previous model, the new vehicle is therefore re-proportioned, with a stretched wheelbase in spite of the total length being slightly reduced. The cabin is longer while the glass-panel disproportion in side view has increased, factors which, with a contribution from the lower centre of gravity, create a much more dynamic silhouette. The front pillar converges on the centre of the wheel and the steeper angle of the windscreen together with the greater incline of the roof contribute to the drag coefficient of 0.34, an improvement of eight per cent on the previous model. "The overall look is more assertive, but at the same time more relaxed, more agile", comments McGovern. (…)
The Sport does however retain all the range's unmistakable styling cues: the floating roof resulting from the gloss black treatment of the pillars, the seamless beltline, the clam-shell bonnet, plus a number of features peculiar to this model like the classic two bar theme in the slits on the wings (…). The front and tail feature horizontal lines which stand out in the slender grille and its active flaps on to the edge of which the lights are grafted.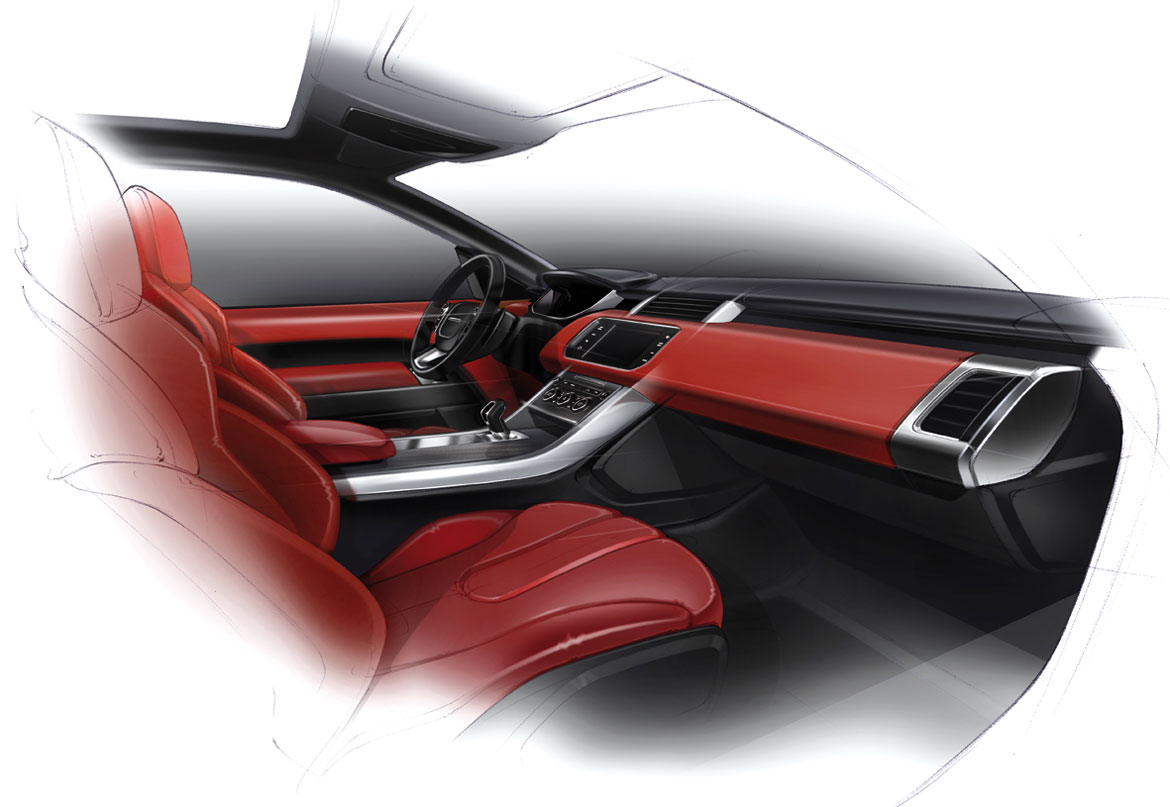 "Of course, just like the new Range Rover, the Sport too is related aesthetically and formally to the Evoque which is an integral part of the family", continues McGovern, mentioning one of the brand's biggest sellers of recent years. "The Evoque is the car that changed our approach to the product, when we gave design a key role." (…)
The generational leap is noticeable with equal impact in the cabin where an angular, less vertical console intersects with the dash in a T shape. "Before this the interiors were rather straight, rather rigid and economical in their overall look. We improved them in the 2010 facelift and on that occasion we decided on a decisive change for the future generation. They had to be suited to a new, more sophisticated and refined vehicle, an architectural jewel", McGovern goes on. Attention was focused on the driving position which was improved in terms of quality of design and materials but was also much less complex with just about half the number of controls and push-buttons. (…)
To make the cabin even more modern and dynamic, some technical look finish trim and linings were employed, like the real metal inserts. No less authentic are the wood, leather and artisan stitching that embellish cab space. Nor should it be forgotten that the vehicle's positioning has been raised and the Sport is part of the range of top Land Rover products. (…)
The article continues in Auto & Design no. 199