Although this is only the brand's first mobile restaurant, the Peugeot Design Lab team didn't stop at a vehicle just for street food, and have extended the concept of food on the move to encompass a broader concept of conviviality.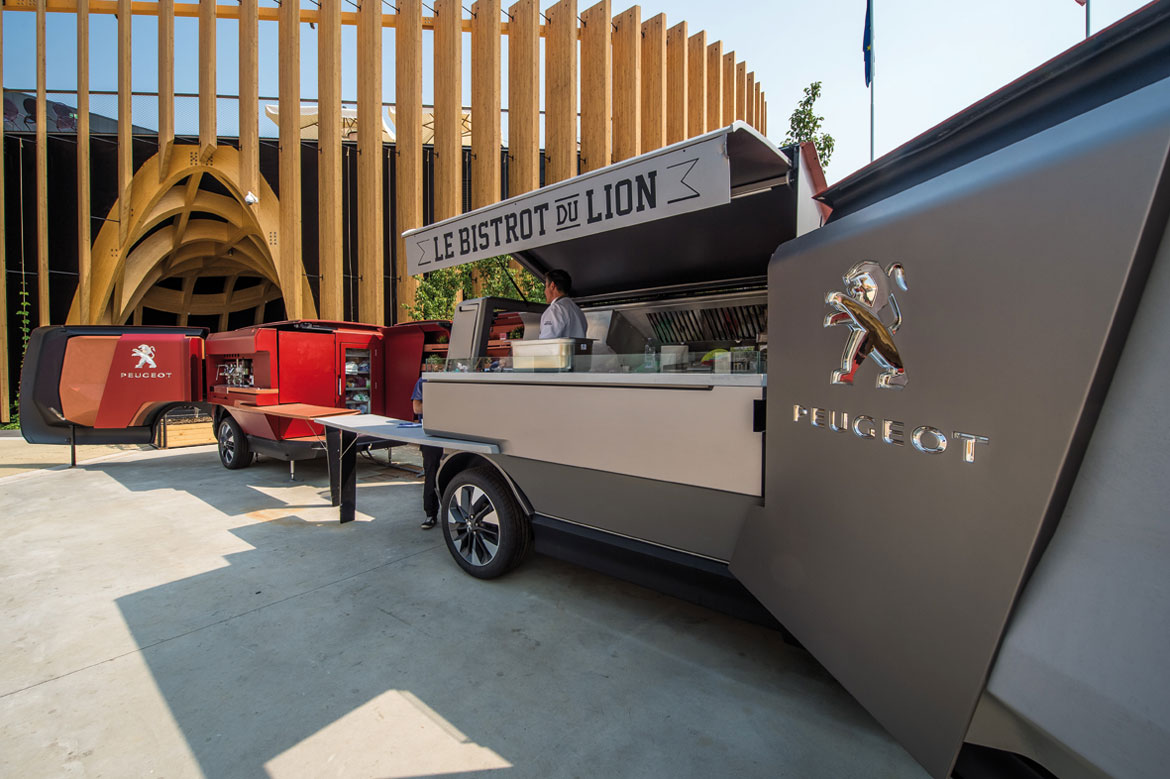 As a result, in its open configuration, the Peugeot Foodtruck can become a bistrot – aptly named Bistrot du Lion – capable of accommodating thirty diners and fully equipped with every amenity necessary, from tables and counters to sun shades. If that weren't enough, it has a trailer outfitted as a musical stage to provide entertainment which, when open, doubles the space of the van to create its own small city square where patrons can enjoy music and eat without losing sight of the chef at work, who can be seen preparing their orders via a screen.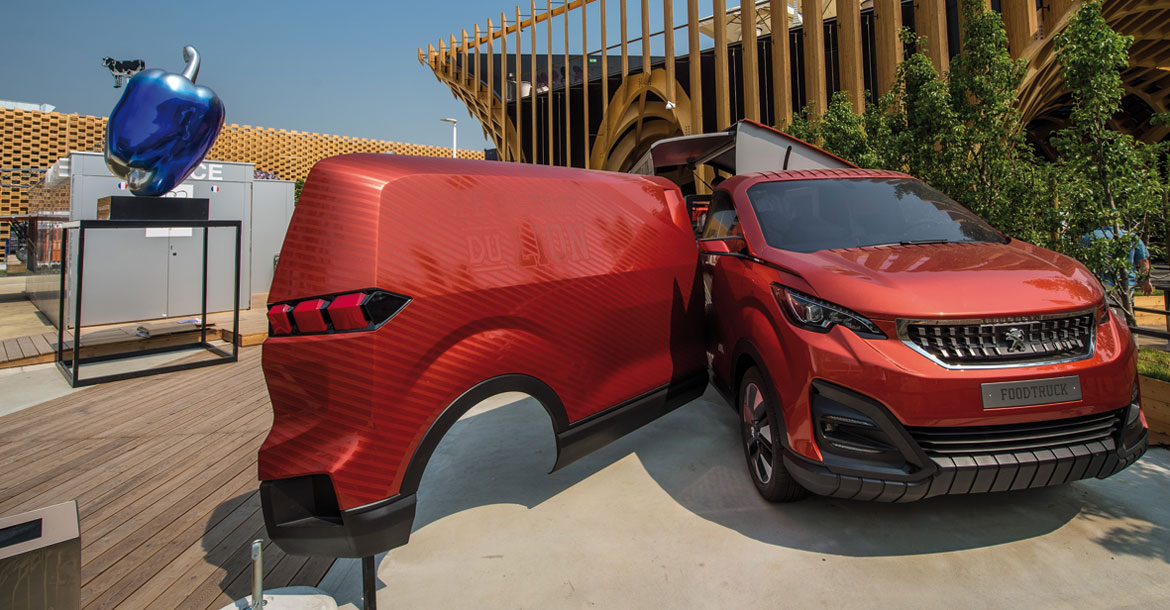 The compact van carries all the styling cues of the brand, with short overhangs for better agility and a long wheelbase offering plenty of usable space inside. And to make sure that every aspect of the vehicle meets the highest possible standards, the team based in Cathal Loughnane worked together with Euromag, an expert in the food truck segment.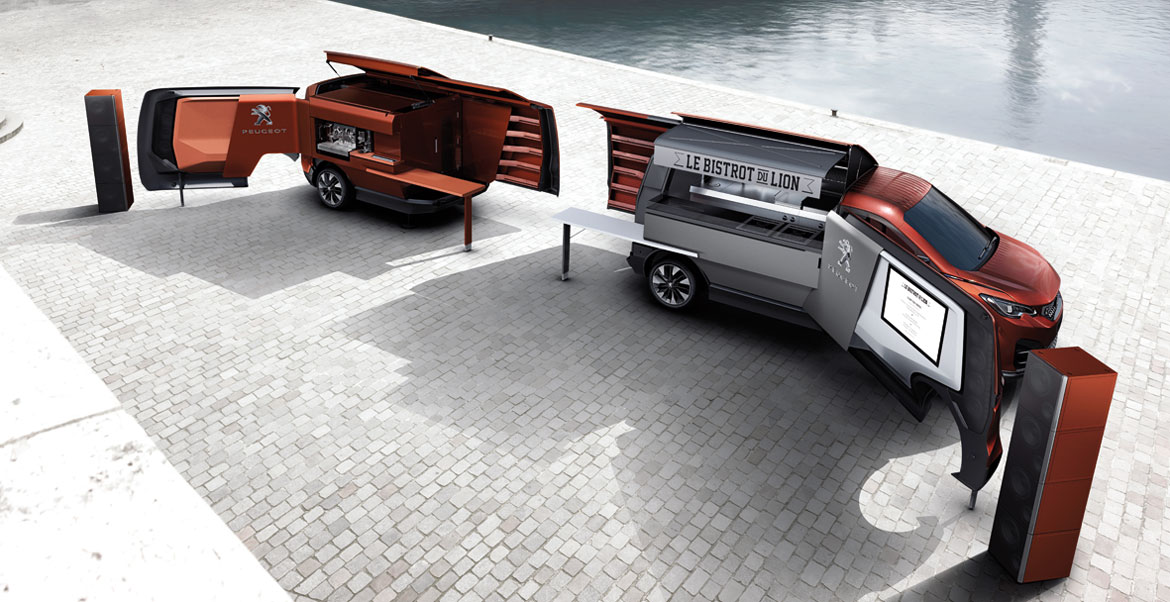 While launched officially during the Milan Design Week, the vehicle had already been presented at Paris at a well-known city market in the Marais district, with chef Sven Chartier from the Saturne and Le Clown Bar restaurants preparing food. A set of salt and pepper mills made from beech, featuring a unique grinding size setting system and celebrating the historical origins of the brand, has also been created for the launch. Named Milan and destined for the true gourmand, this set can now only be purchased at the French pavilion of the Expo – where the Foodtruck Peugeot is currently on display – and will later be distributed through Peugeot PSP (Poivrières Salières Production) retail outlets.
The article continues in Auto&Design no. 213