In almost seventy years of activity, which we will examine in a special report in our next issue, the Mario Levi company of Turin has made its mark as a leader of the car interior market. "We are the only company in Italy, and one of only a few large companies in Europe," said CEO Guido Levi Gattinara, "to start from raw hides and to produce fully sewn covers for the Automotive sector. We have always worked with this sector and we are proud to represent it, in spite of the difficulties of recent years." His father was the founder of the company that still bears his name, an example of excellence that is Made in Italy.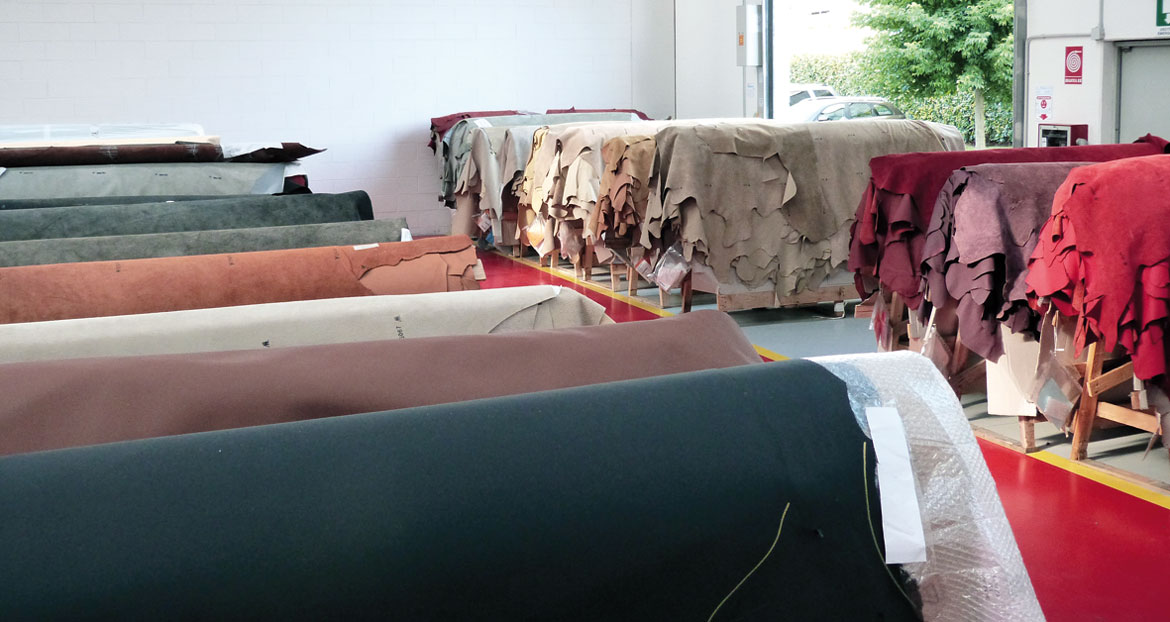 If we consider the organisation of the various departments, which range from chemical (tanning) to manufacture, we are immediately struck by the difference between Mario Levi and a traditional tannery: "We started by treating the hides," explained Lele Ogliaro, Industrial Director of the company, describing the company's growth in over twenty years, "then we gradually extended our manufacturing processes, to cutting first and then to make-up, starting fifteen years ago with the Lancia Thesis. This integrated production cycle now accounts for 75% of company sales and occupies six hundred people in six premises. It has been enhanced by the development of other complementary products, such as steering wheels, dashboards and door panels, which has enabled us to implement and develop a far-reaching marketing network. Sustained by this vocation for innovative manufacturing, we have recently also consolidated our position in the railway and civil aviation markets, always starting with top quality hides, those we employ in our Automotive products, and this has been one of our greatest successes in recent years.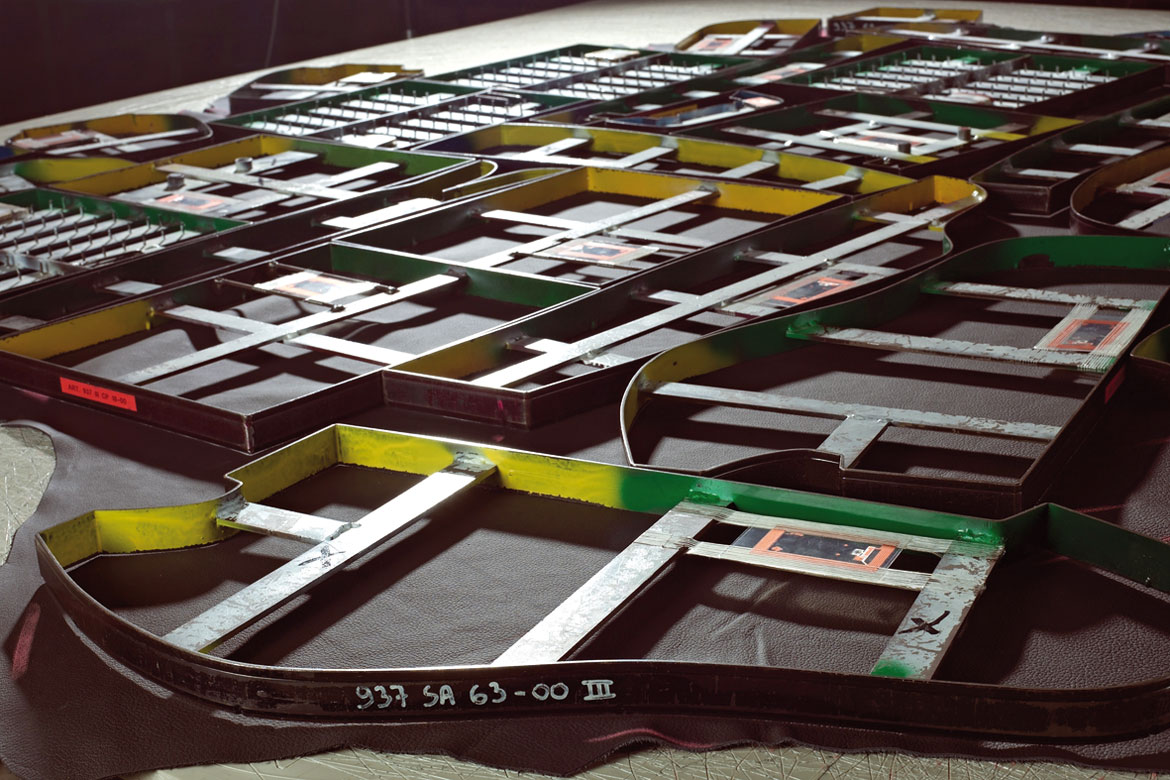 We have always tried to contact the best companies," continued the CEO, "selecting those with whom it is possible to establish partnerships. We industrialise stylists' ideas, no matter how extreme, but we also gain expertise from this continuous experience, taking it on board and using it to make what we offer more competitive."
The company's growth has included commercial expansion, regarding both new markets and new customers, establishing manufacturing plants in Italy and other parts of Europe (Romania), in areas that are strategic for their technical and operating skills in the manufacturing field. It also recently expanded into the Far East, opening a plant in China. "These operations are necessary," pointed out Sales Director Fedya Sezzi, "to ensure that we are able to supply products to all the continents, as we are doing now, and above all to work with our clients all over the world, assisting them where production is needed and thus becoming a global supplier. What is more", he continued, "in order to optimise the manufacturing process, we have developed an integrated system, which means that our customers do not have to speak to a different supplier for each stage, because the company's competence covers the entire chain."
This is certainly a very important aspect, and one that makes the company competitive; among other things, in addition to acting as a service provider and partner for product development, it also offers consultancy in the field of research applied to the classification and treatment of leather, working with several style centres. "We feel that we are involved in some way in the development of projects for car interiors, as a sort of interface with style centres and designers," said Maja Petrovic, Sales & Marketing Manager, who specialises in studying and monitoring trends in the strategic area of C&M (colour & material), attending keynote events in Europe and the rest of the world.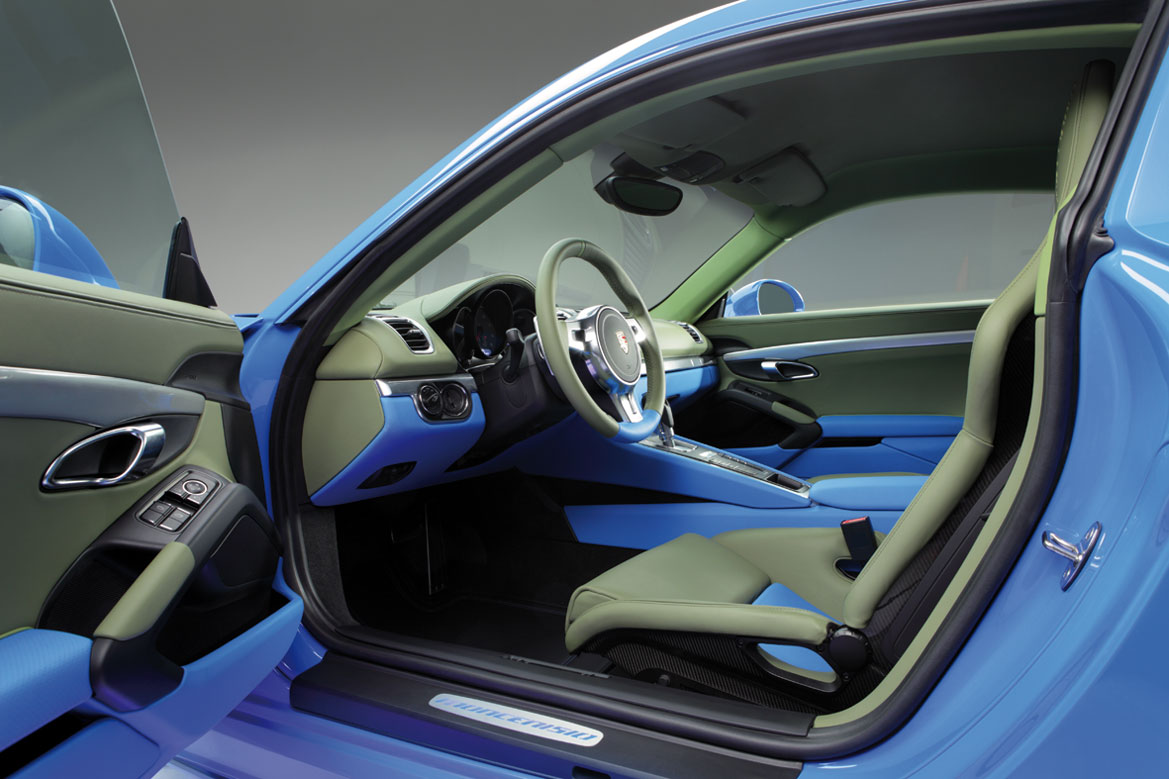 "It is our unavoidable goal to offer design centres proposals that their stylists can assess and use." And the integration of the colour and trim with the leather product reflects a passion for the raw material, which is constantly updated in design terms through numerous operations and processes: for example, the use of the laser, ornamental stitching, embossing and silk-screening. These processes are particularly evident in a number of special outfits, like the recent custom-built Stola Moncenisio, but they are also applied to the show cars created by several carmakers, and to standard production; for example, the interior of the Ford Kuga Individual in particular, where smooth and unusual embossed leather are used together, and those of the Alfa Romeo Giulietta, the Maserati Ghibli and the Jeep Renegade. These cars are equipped with the extra details that make the difference in a competitive environment, and whose versatility often leaves little opportunity for other creative teams to propose something different or better.
The article continues in Auto&Design no. 214