Abarth is making a comeback to the international stage at the 2016 Geneva Motor Show with great news: the debut of Abarth 124 spider. Heir of the roadster that drove Fiat to its first European Rally Championship win in the 1970s, it is a fun, unconventional car destined to become an icon of driving pleasure just like its predecessor.
Being a typical Abarth, the new 124 spider is designed for thrills and performance and has all the qualities needed to satisfy even the most difficult-to-please drivers:R rear-wheel drive, sophisticated suspensions and a four-cylinder 1.4 MultiAir Turbo engine with 170 HP under the bonnet available with a six-speed manual or six-speed automatic Sequenziale Sportivo gearbox with paddle shift. Its style and proportions also express dynamism at its best: streamline silhouette, stretched bonnet, two seats near the rear axle to really "feel" the road. The interior design also reflects the painstaking performance-oriented care for which cars sporting the Scorpion badge are famous while still being packed with safety and comfort equipment.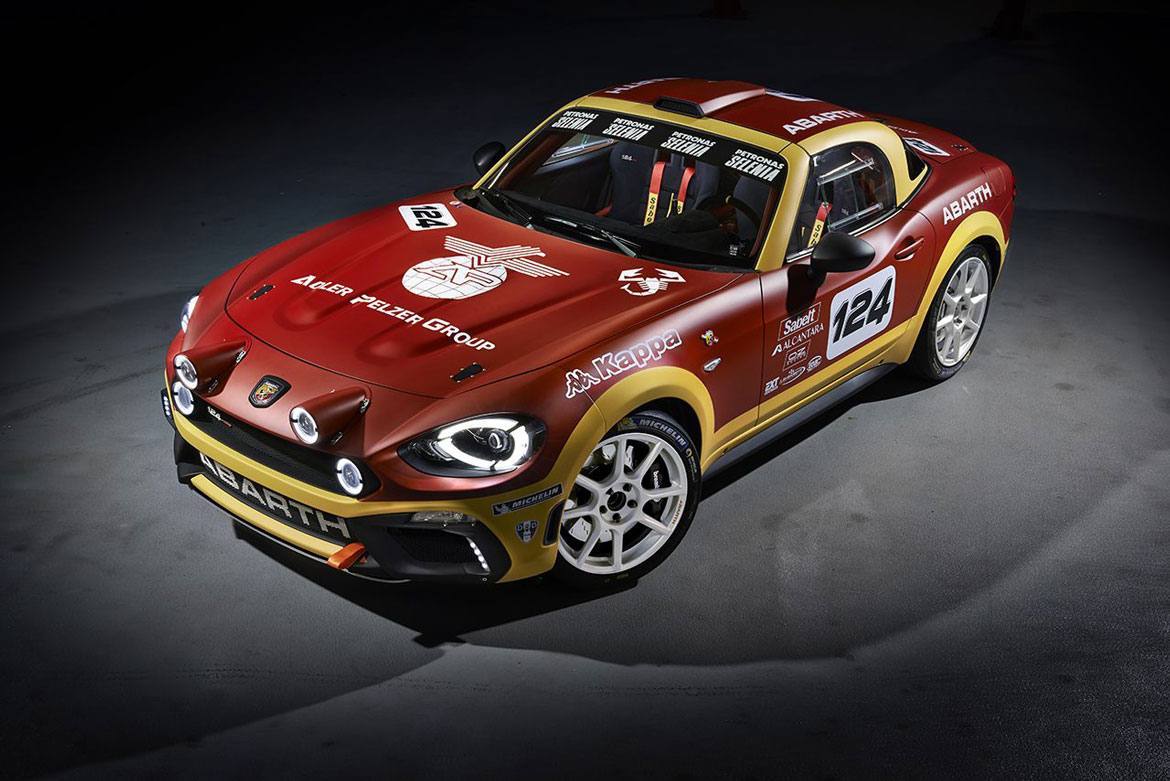 Along with the Abarth 124 spider, the first prototype of the 124 rally also has a surprise début. For the first time, the road car and the racing car have been developed and unveiled together. The 124 rally is a combination of pure technology and performance born from the experience of the Abarth Racing Team to bring back the Scorpion to the most glorious and demanding rally tracks, from the sticky sunburnt tarmac to the more slippery ice surfaces.