What happens when furniture and furnishings become interactive and react to our presence as if they were "humans"? Aisin,Toyota group, answers this question with a number of concepts revolving around the Imagine New Days theme. In this way, through Information Technology –the Japanese company are IT specialists – technologies used in the automotive area are transferred to human settings, particularly furniture.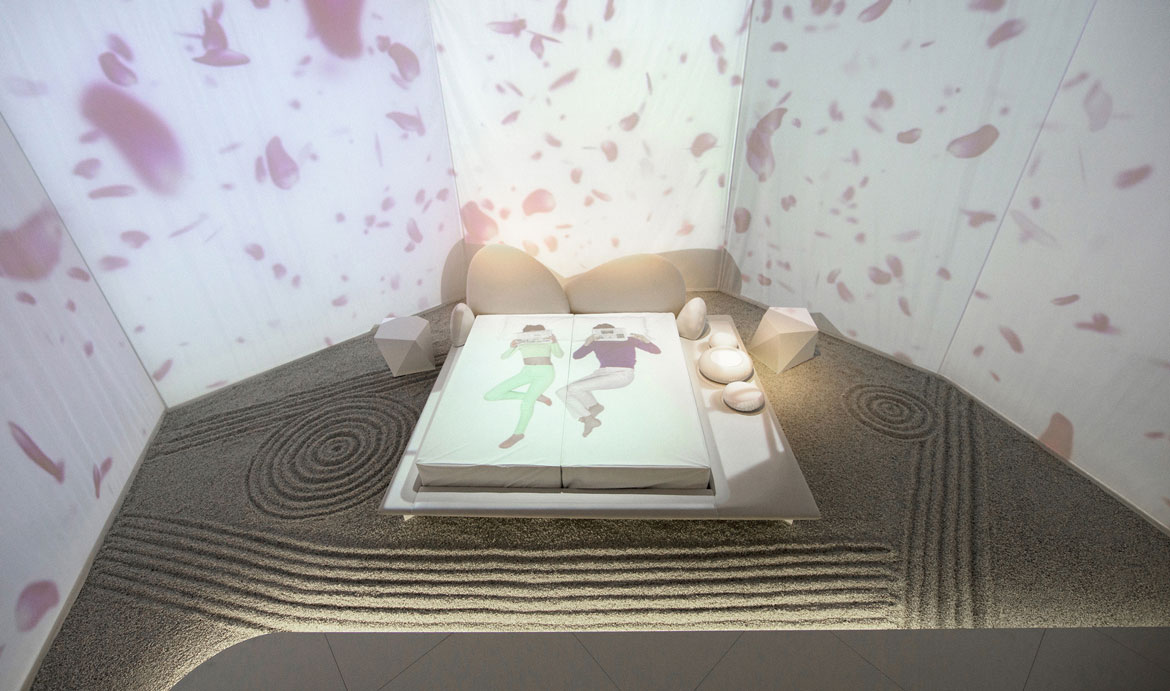 Setsu and Shinobu Ito have designed a set of "sensitive" furniture translated into organic forms, from sofas to beds to electric armchairs which conceal weight sensors (as used in the seats of airbag systems) and Leds, and are able to react to our movements or even, through software, interact with the world around.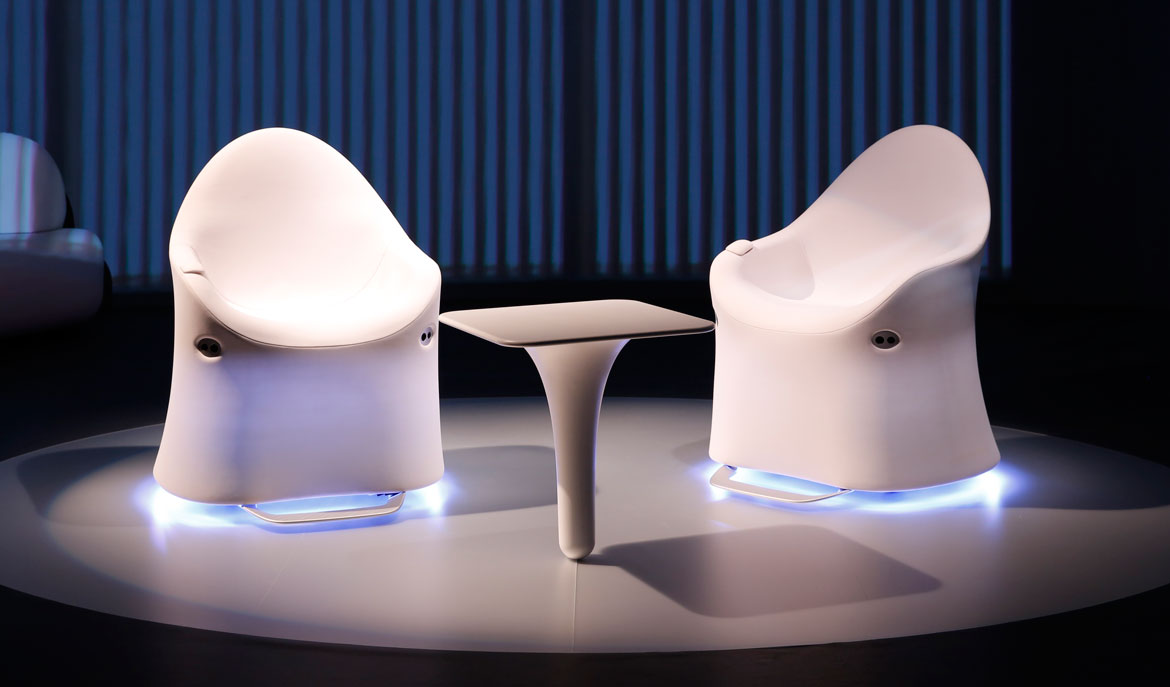 For those who imagine artificial intelligence to be as emotionally involving as a humanoid robot, may we just say that the search for personal mobility features for interiors and for externals is still on. For example, the battery-fuelled smart, interactive armchair is a motorised piece that can walk and rotate and is fitted with a speed sensor.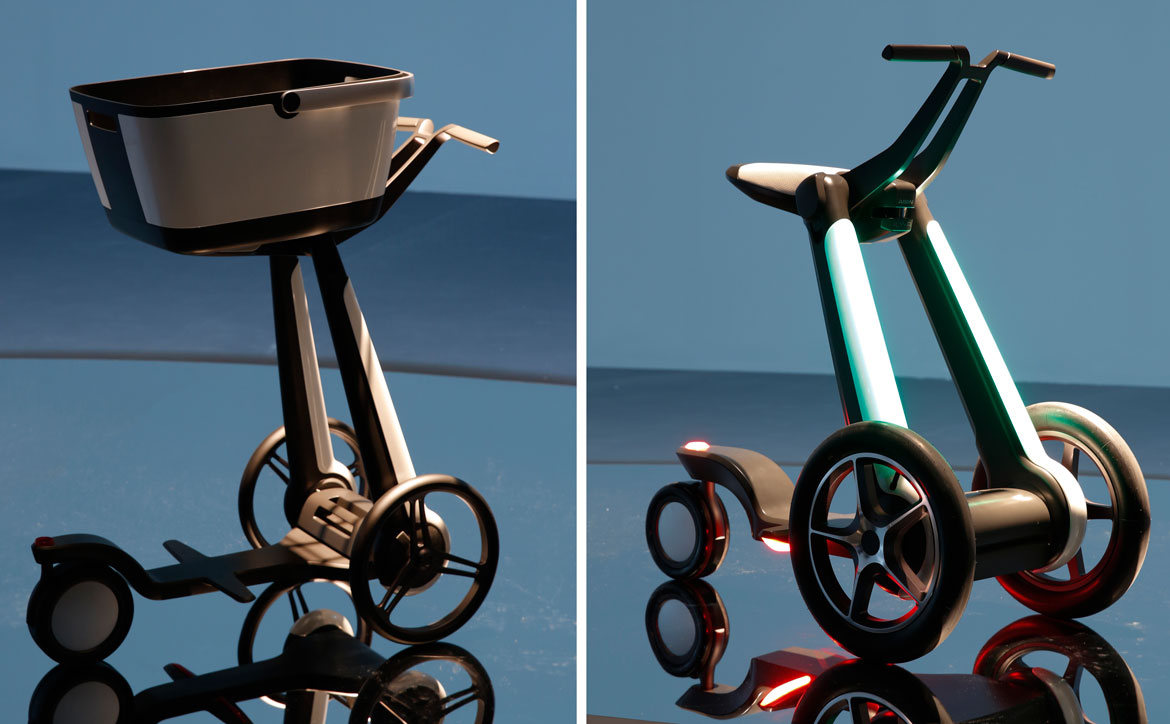 And offering even better performance is ILY-A's futuristic concept which applies robotics technology in four configurations: vehicle, kickboard, cart, carry. Developed by Aisin Design, it recognises any moving object or person and is able to support both the young and the active elderly in their movements and activities.