397 Kw, from 0 to 100 km/h in 3.6 seconds, top speed 318 km/h – the new Audi R8 Spyder with V10 naturally aspirated engine merges impressive performance with the allure of open-top driving.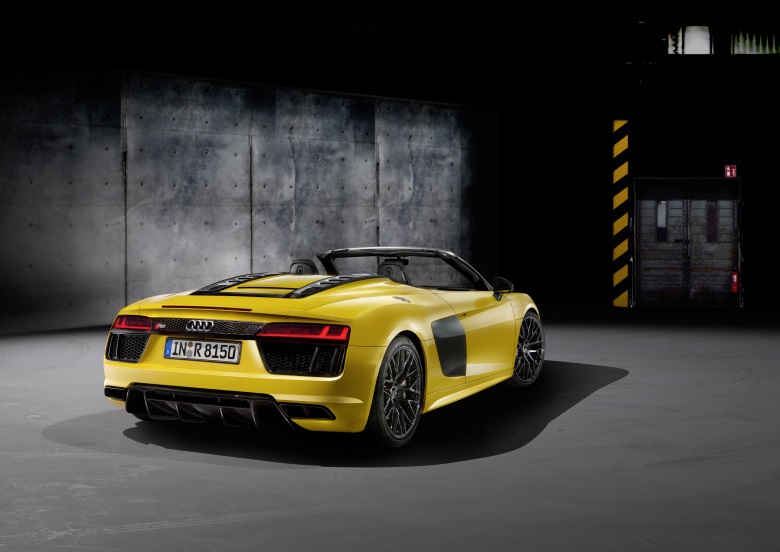 Audi is unveiling its new open high-performance sports car at the New York International Auto Show 2016. «With its spontaneous throttle response, quick revving-up and inimitable sound, the 5.2 FSI naturally aspirated engine in the new Audi R8 Spyder delivers undiluted emotion», remarked Dr.-Ing. Stefan Knirsch, Member of the Board of Management for Technical Development.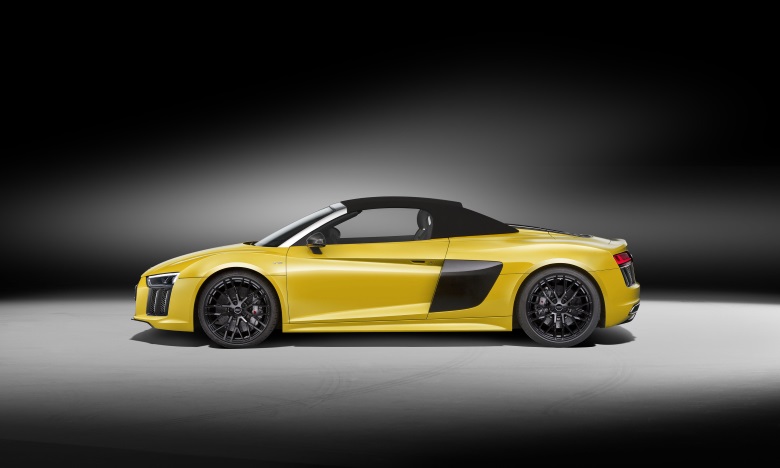 Dry, the two-seater weighs just 1,612 kilograms (3,553.9 lb). Its strong backbone is the newly developed Audi Space Frame (ASF) using the multi-material construction principle, made from aluminum and carbon fiber.The aluminum components make up 79.6 percent of its weight. In a progression from the R8 Coupé, they form a lattice that Audi's engineers have used to incorporate specific reinforcements especially into the sills, A-posts and windscreen frame. Innovative manufacturing methods lower the weight of individual components by up to ten percent. As a result, the highly rigid body weighs a mere 208 kilograms, and its torsional rigidity has increased by over 50 percent compared with the previous model.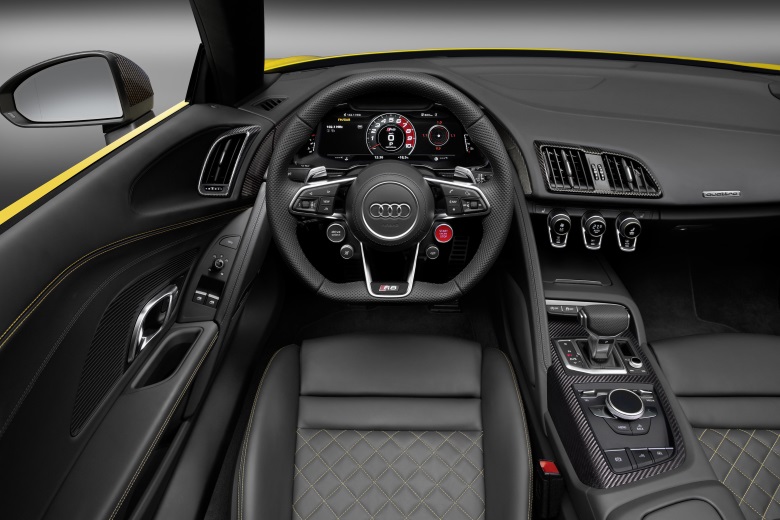 The build quality of the new R8 Spyder, which is extensively hand-built at a manufactory near Neckarsulm, is of the highest standard. The driver and passenger sit on sport seats or bucket seats with a more highly contoured seat shape, for superior lateral support. Over and above the extensive standard equipment, customers have almost unlimited scope to tailor both the interior and exterior to their individual preferences. Add-on body components such as the front spoiler, the diffuser and the new sideblades are also available in carbon. LED headlights with newly developed laser technology maximize visibility and range for the driver, bringing increased safety at night.