The four-seat T-Cross Breeze concept is a progressive SUV with the added appeal of a modern soft-top convertible. It shows where the journey into the future is heading in the Polo class.
This Cool, affordable compact car showcases extremely dynamic body proportions and crisp, short overhangs and is equipped with an interactive cockpit and a next-generation operation concept. Touch-sensitive surfaces and newly developed "by-wire" solutions replace conventional switches and buttons.
The T-Cross Breeze, at the moment a purely concept, is the most compact sports utility vehicle that there will be from Volkswagen. It is the first open-top SUV of its class and at the same time an affordable cabriolet with a raised seating position for perfect visibility.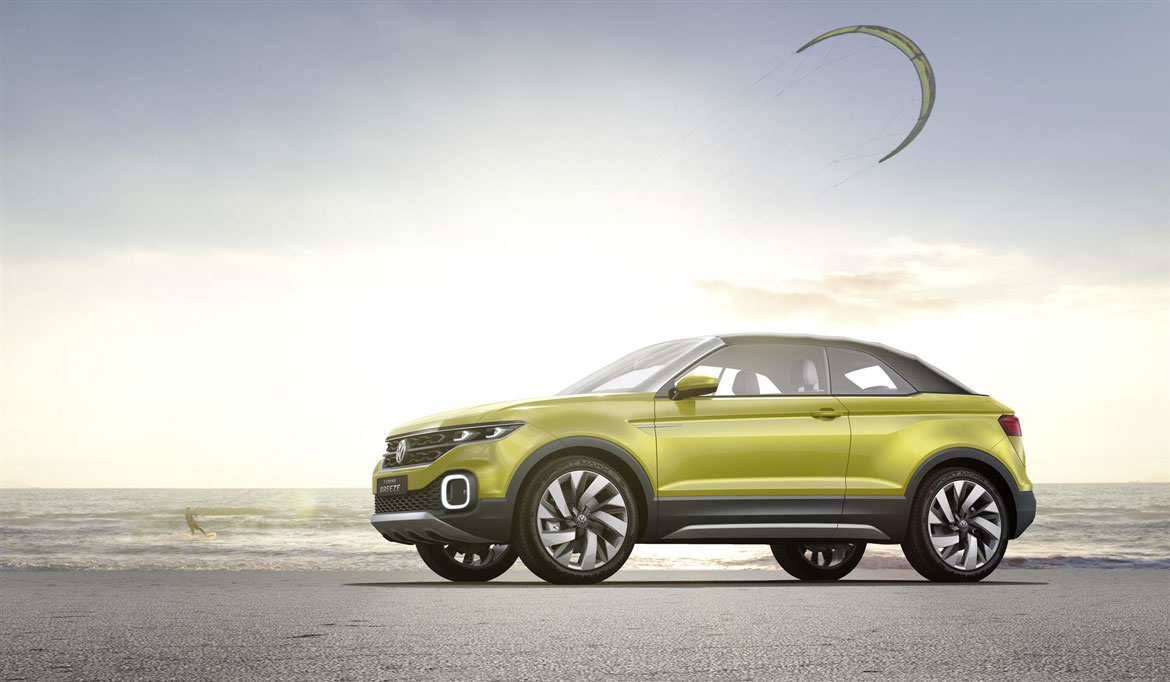 By a design point of view, take the front end, for example: here the T-Cross Breeze is characterised by a remarkably wide radiator grille and narrow headlights. These details form the new, characteristic face of this most compact SUV. The distinctive signature of the LED daytime running lights with delicate arcs of light under the LED headlights, as well as large LED rings around the fog lights, underline the independent design of this small SUV. The rear end of the convertible SUV, meanwhile, is dominated by the extremely wide boot lid with integrated LED rear lights.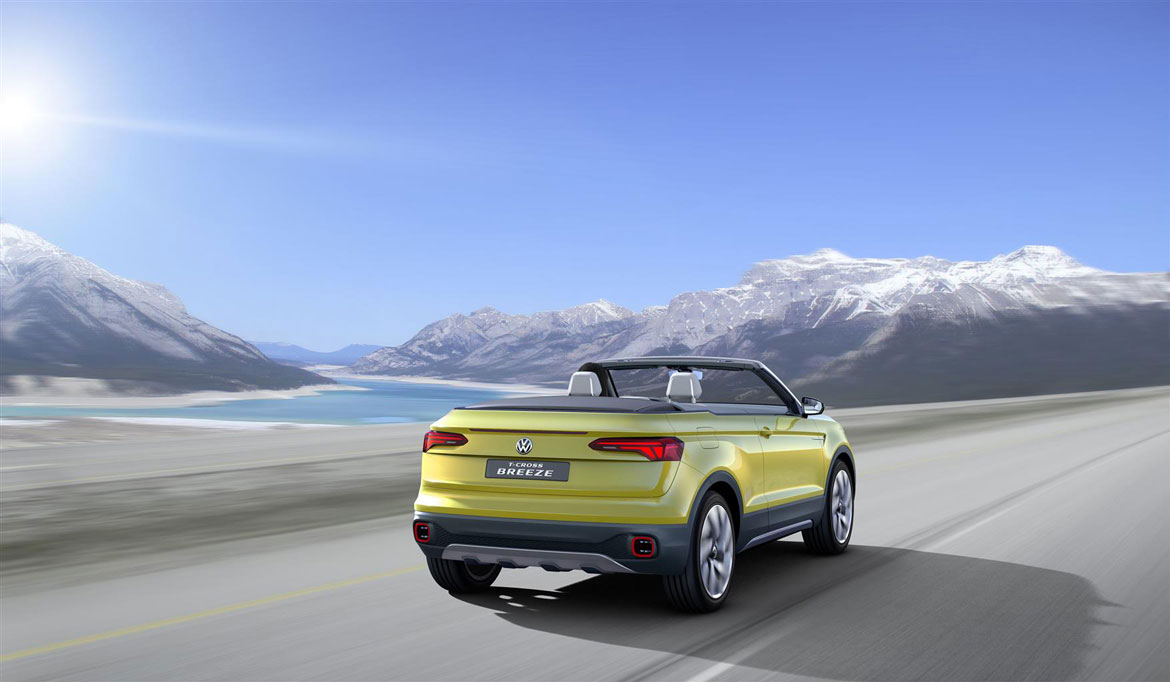 "The T-Cross Breeze reflects the new start of our brand", says Klaus Bischoff. "We want to stir enthusiasm for 'New Volkswagen'. In this instance we are doing that with an unprecedented vehicle concept in this class; a completely redesigned cockpit and design that is equally crisp and expressive. We have pulled out all the stops and put what is surely one of the most exciting four-metre SUVs of the modern day on its wheels", the Head of Design explains. This is why the world premiere of the new T-Cross Breeze at the Geneva International Motor Show (1 – 13 March 2016) heralds a radical reorientation for the design of compact Volkswagen cars.
With the T-Cross Breeze, T-Roc, Tiguan, Tiguan XL, mid-size SUV and Touareg the new and growing Volkswagen SUV range is taking shape.