Combining sensual design with performance, the XDiavel is Ducati's first cruiser offering. Despite bearing the same name as an existing bike preceded by a letter "X", this is no mere variant but a model in its own right: a true fusion between the relaxed riding style of machines with forward mounted footpegs and the adrenalin-fuelled world of Ducati. We spoke with Andrea Ferraresi, design director of the Borgo Panigale based brand.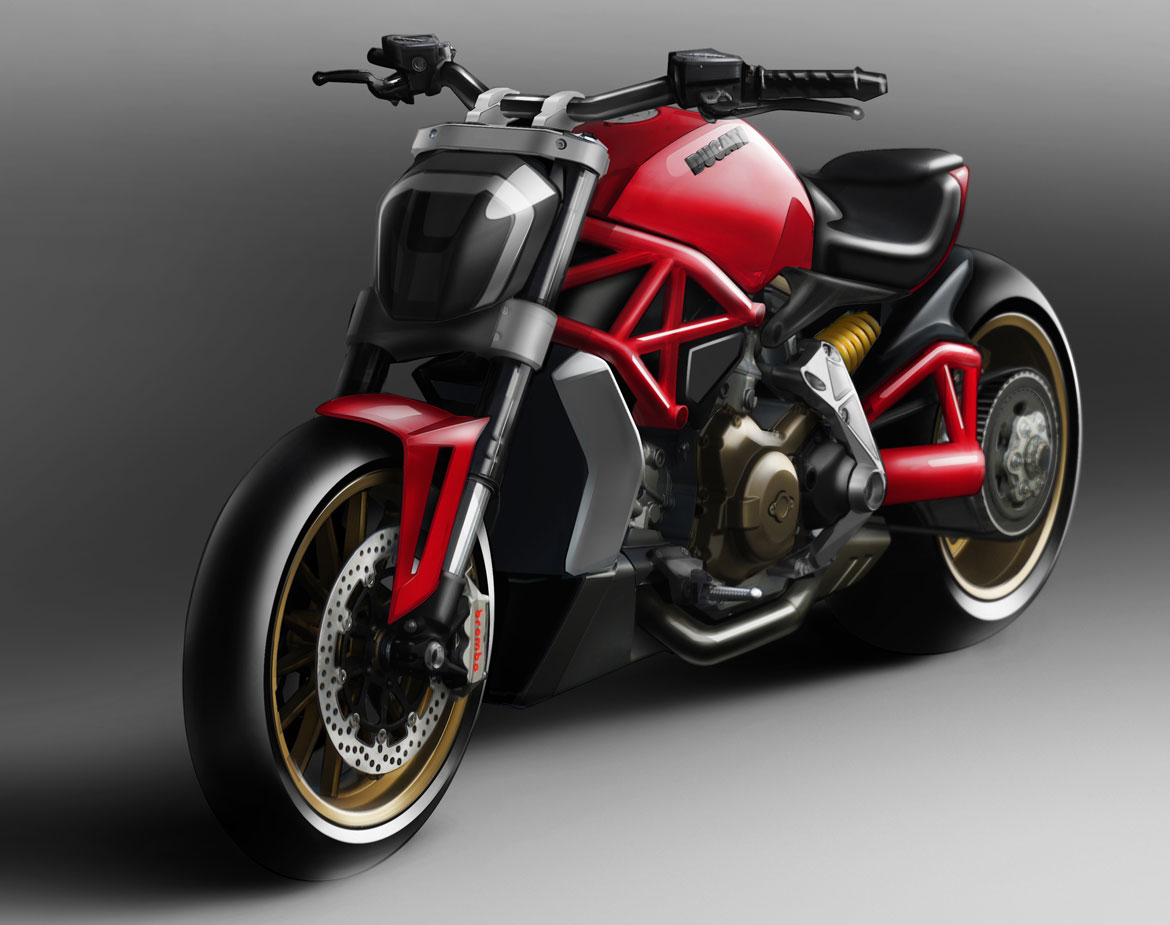 "The initial ideas date back to late 2012, and development started the next spring. This model brings the extreme proportions typical of a show bike to production reality, a result that was also made possible by close dialogue between the designers and engineers."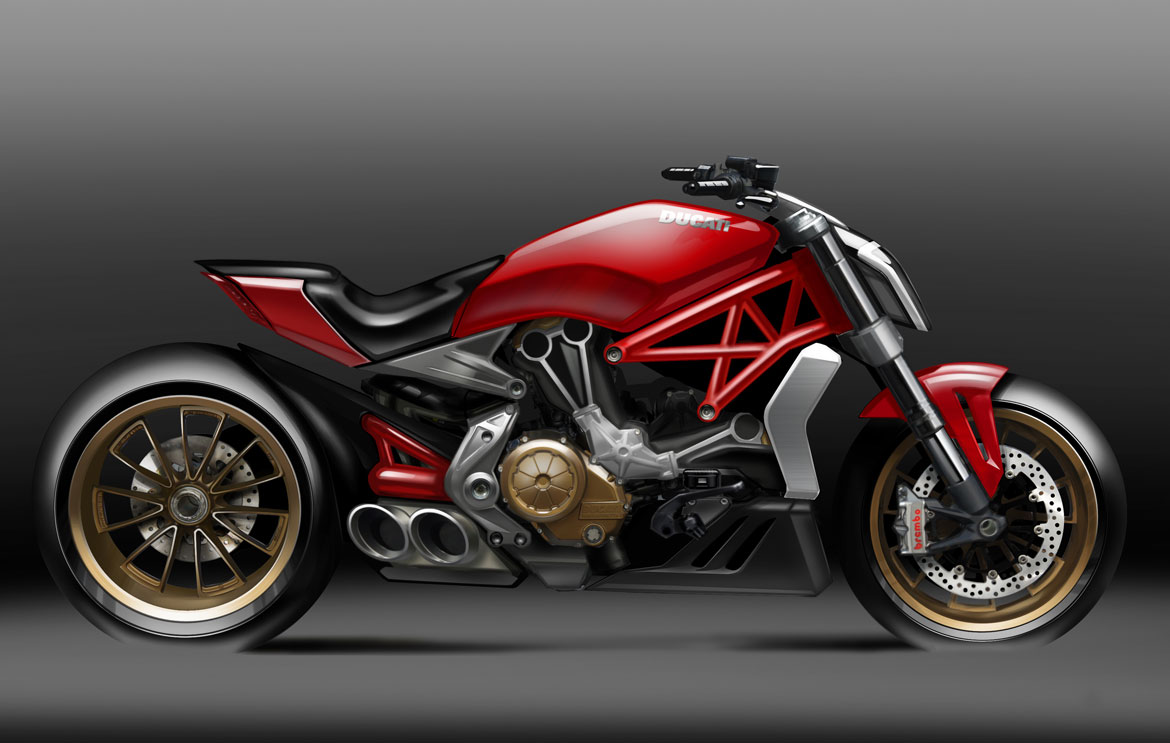 The whole project was conducted in-house, involving collaboration with Volkswagen's California design centre only at the very beginning, for inspiration trips and in the development of the first concept.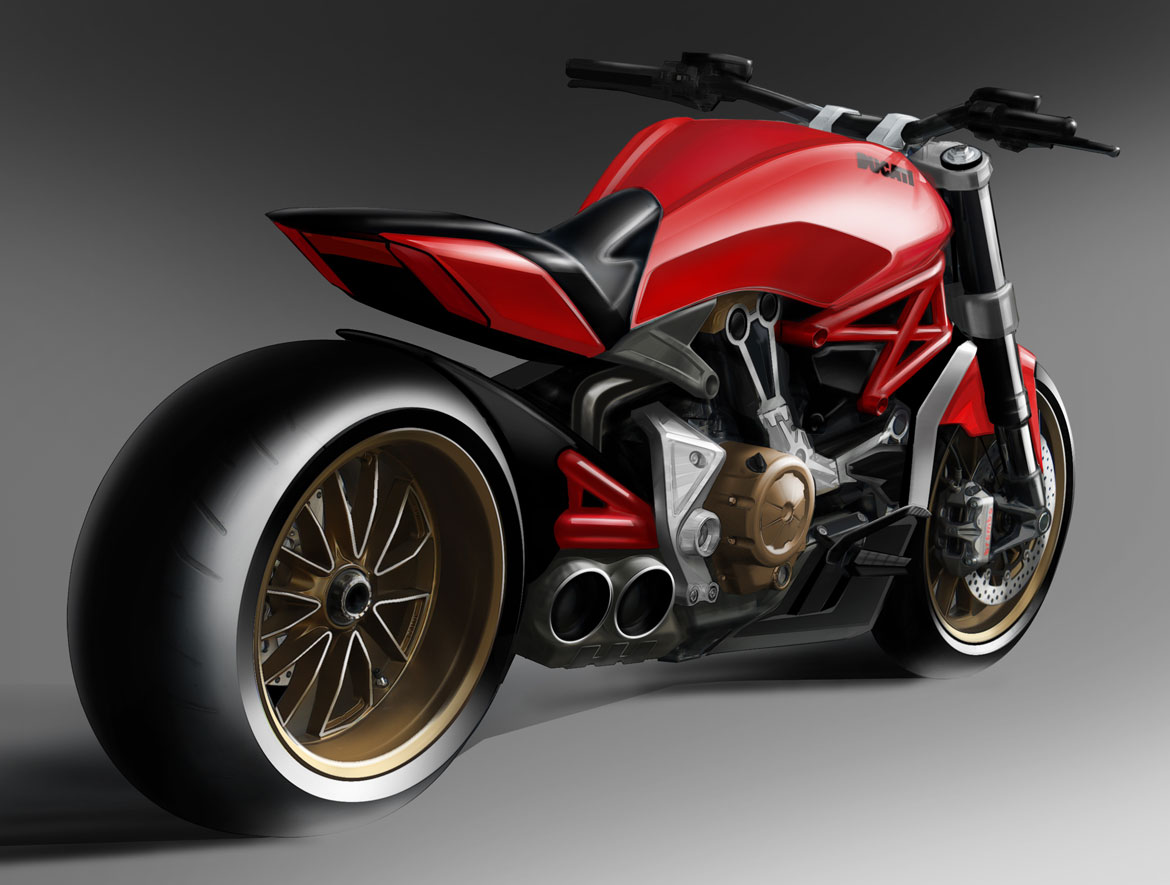 "The shape of the tank – he continues – blends the golden rules of cruisers with Ducati DNA. Seen from the side, the tank is small, drop-shaped and sinuous, and almost seems to gently embrace the engine. Seen from above, the tank tapers sharply towards the saddle, but has a muscular front, as on the Diavel. The bike is long and low, like any true cruiser, but boasts a short, high sporty tail.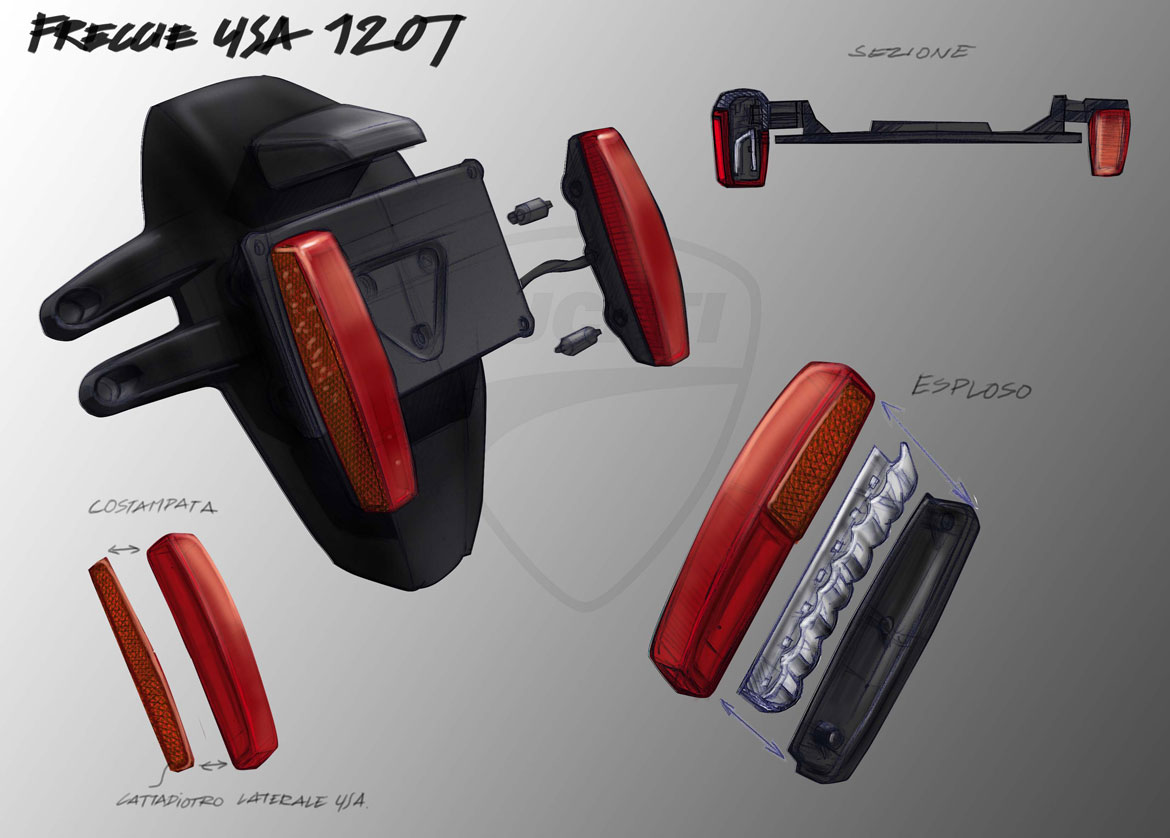 Other cruiser features include belt final drive and forward-mounted footpegs. But then there are the high performance 156 bhp Testastretta DVT 1262 engine with traction control, class-beating brakes and 40° lean angle capability. And for comfort as much as to satisfy your own ego, there are an incredible sixty different configurations possible by adjusting the footpegs, saddle and handlebars."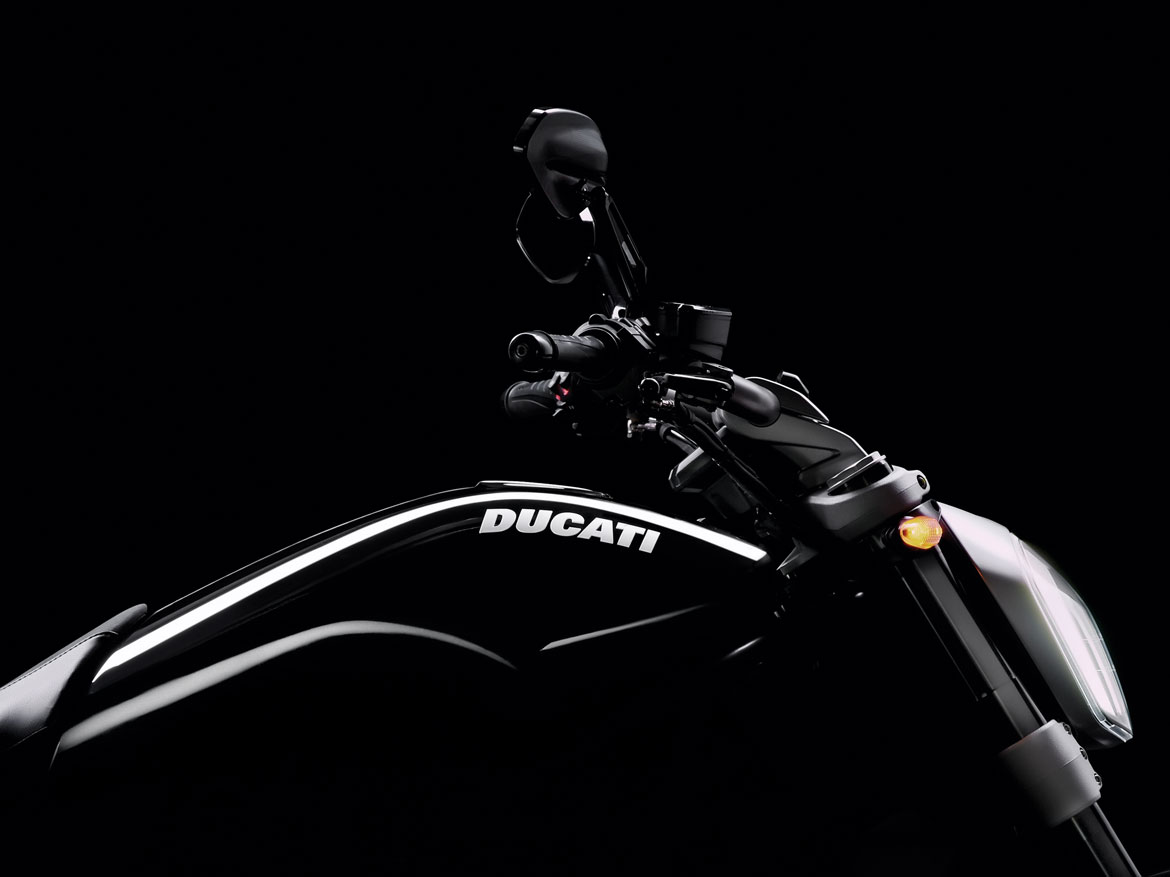 On top of all this are two very special touches: a sophisticated 'invisible' exhaust system, which vents through two aggressive tailpipes, and a swingarm consisting of tubular and cast elements, plus a removable forged section for accessing the belt.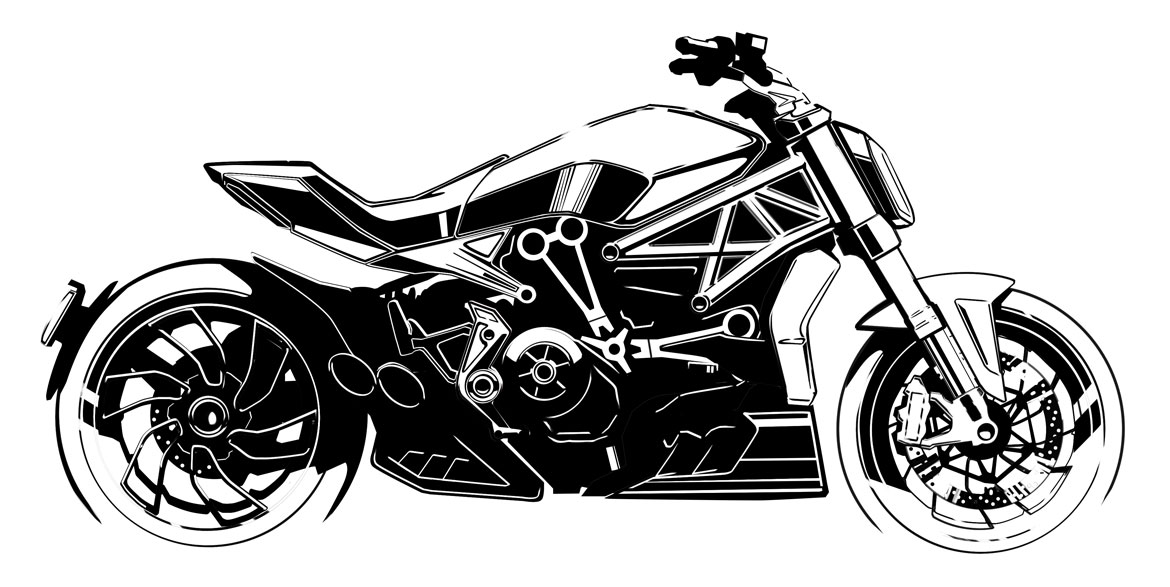 "However – says Ferraresi – only a single colour is offered: black, in either gloss or matte finish, which visually represents Ducati's entrance into this new world, and joins the red of our sports models and yellow of our Scrambler area."