"A sculpted body with forms that come to incredible life in natural light". With this almost romantic description, Alessandro Maccolini, head of external design for Alfa Romeo, introduces the new road-going Giulia, anticipated by the gritty, supersporty character of its "unruly sister", the Quadrifoglio verde.
Although the joint development of the design of the two models means they share a great deal in terms of their aesthetics, their identities are profoundly different. "The Quadrifoglio boasts a style that is synergistic with its prerogatives of absolute sportiness, while the "normal" version is extremely well balanced and, in styling terms, offers the same body and the same proportions, if in a cleaner, more rational key, and with elements that enhance its elegance" explains Maccolini.
In this new version of the Giulia, the trilobe on the grille becomes even more iconic and recognisable, losing the slot and splitter that are functional to the aerodynamics of the Quadrifoglio. Without the voluminous miniskirt of the sports version, the side expresses an even more pronounced feeling of strength and momentum; while the rear, without the aerodynamic diffuser, presents a less marked road presence which is, however, still impactful.
"Both versions were developed on the track in close contact with technicians and test drivers", Maccolini specifies, "an activity that allowed us to fine-tune some of the features to obtain the best performance possible".
Like the externals, the interiors were developed with the Quadrifoglio primarily in mind and with little difference between the two versions. The dashboard with its fluid surface movement remains the same but the design of the steering wheel is less extreme in spite of the presence of the typical sports car start button. The round setting element on the centre console, the dna selector, loses its "race" function but still leaves the way open for management of the dynamic set-up.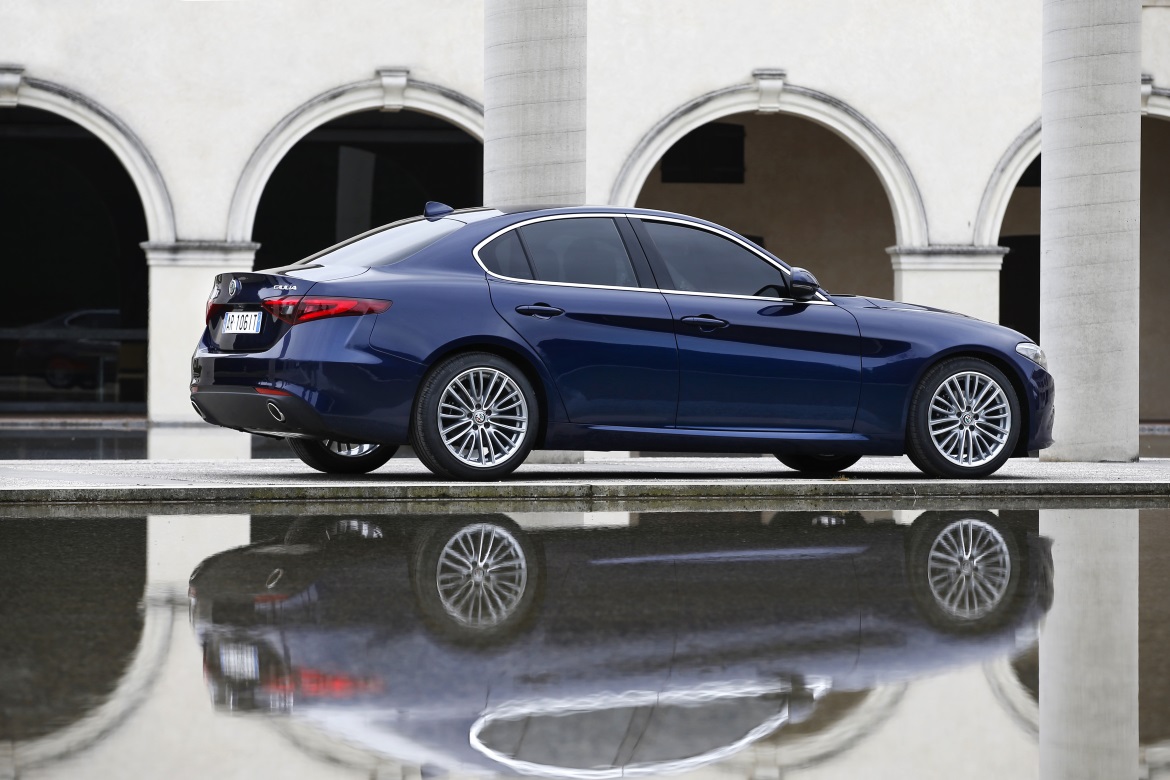 So even without the cloverleaf, the new Giulia does not renege on its deeply intrinsic nature of a sports car able to place the driver and his emotions at the centre in the very best Alfa Romeo tradition.