Porsche is introducing the third generation of the Cayenne. This successful model from the Stuttgart-based sports car manufacturer is launching as a completely new development and will combine even more of the typical Porsche performance with everyday practicality. The Cayenne is based heavily on the iconic 911 sports car: The third edition of the SUV, which has also been enhanced visually, now has mixed tyres and rear-axle steering for the first time.
Sporty and precise with a clear design – new and yet familiar: The appearance of the Cayenne has been enhanced in the style that runs through the Porsche Design DNA. The enlarged air intakes at the front are clear indicators of the increased performance. The new horizontal light edges mean that the SUV now appears wider and more athletic, even when stationary.
With an exterior length increased by 63 millimetres without any change to the wheelbase and a roof height reduced by nine millimetres compared with its predecessor, the elegant impression of the Cayenne, has been noticeably enhanced. The distinctive, three-dimensional Porsche logo spans the redesigned rear lights with three-dimensional light design and end-to-end narrow strip of LEDs.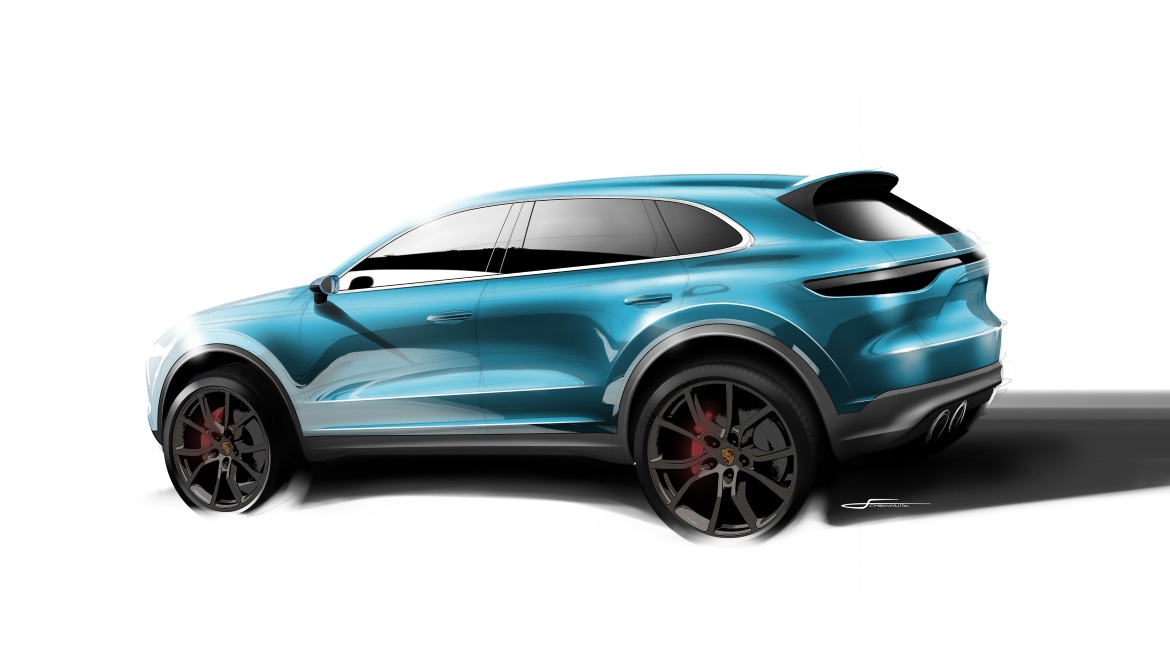 Porsche is offering a new three-stage lighting concept for the headlights: Every Cayenne is fitted with LED headlights as standard. In the next upgrade, the Porsche Dynamic Light System (PDLS) can be selected as an option, offering a variety of light modes such as cornering light and motorway light. The new LED main headlights with matrix beam including PDLS Plus are the best system available. Fully variable light distribution and intensity are enabled by 84 individually activated light-emitting diodes.