First model designed expressly for the Cupra brand, once the sports division of Seat and now an independent brand, the Formentor represents a window on the future of this brand. "The strengths of the Formentor design are the beauty of its proportions, the power of its lines, the elegance of its surfaces and the magnificence of its colours. We firmly believe that the Cupra Formentor is a true object of desire," says the design team that defined its lines and proportions.
The two body colours are reminiscent of off-road models, but the aesthetic solutions adopted soften the car's silhouette and make it look sportier. In contrast to the ruggedness that characterises a traditional SUV, the Formentor's seamless design makes an important contribution to the quality of the exterior. This sensation is further enhanced by the single LED rear lighting element that runs across the entire width of the Formentor.
In-depth work was then done on the colours. To obtain the palette, the first step taken by the Color&Trim design team, led by Francesca Sangalli, was to identify the essence and DNA of the brand. "Colours are fundamental to identify the character of a brand. Each colour has its own personality, expresses a different attitude, and the colours we created for the first Cupra model reflect an authentic personality," shares Francesca Sangalli, Head of Color&Trim Concept&Strategy.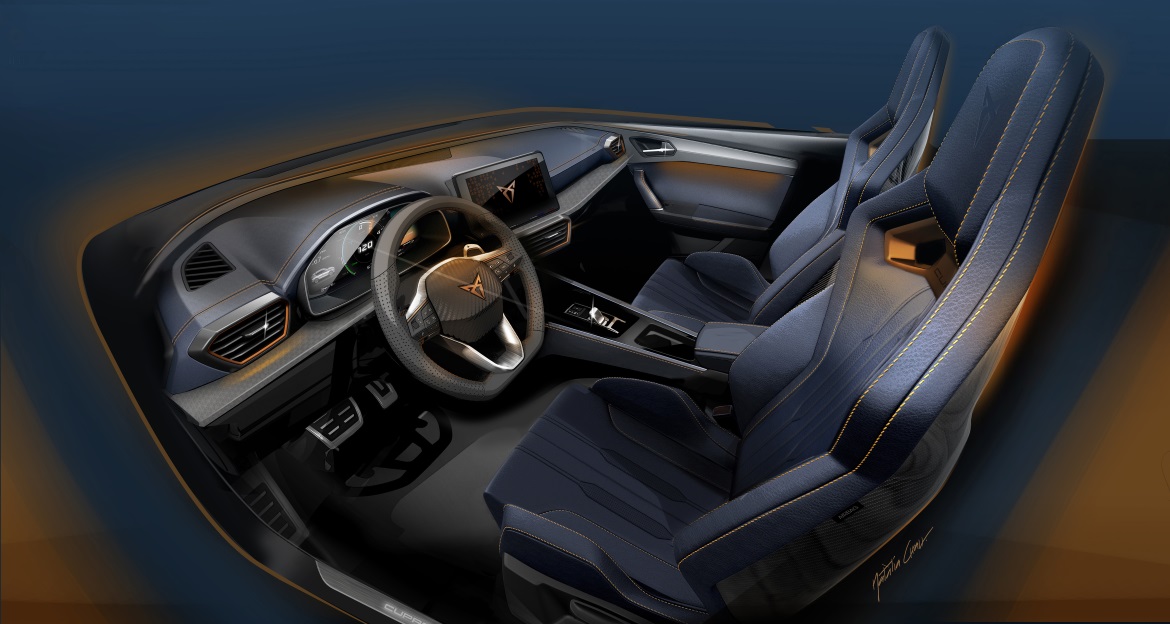 The expressive design of the exterior is also reflected in the interior. The interior of the car exudes modernity and sportiness. As soon as the door is opened, the welcome logo is projected, and once inside the cabin, the Cupra steering wheel and the leather-covered sports seats are immediately noticeable: the interior of the Formentor envelops the driver and passengers in a high-quality ambience. The dashboard seems to be suspended, creating a horizontal line that runs from side to side along the front of the cabin and further enhances the expressiveness of the crossover. The Formentor brings with it the new multimedia system that debuted on the new Seat Leon: infotainment is controlled from a 12-inch display in the centre of the dashboard, while a second 10.25-inch display shows the digital and fully reconfigurable instrumentation.