The new Lexus NX opens a new chapter for the Japanese manufacturer and introduces all-new exterior and interior design directions, new powertrains including the brand's first plug-in hybrid electric and, according to the statement, dynamic enhancements that offer a more rewarding driving experience. The NX marks the beginning of a significant evolution in form, while remaining true to the brand's L-finesse philosophy: aiming for cutting-edge design and technology, with elegance. Compared to the first generation NX, the overall length has increased by 20 mm, the wheelbase by 30 mm, the width by 20 mm and the height by 5 mm. These dimensions ensure optimal packaging, with more cabin space for rear seat passengers.
At the front, the characteristic Lexus hourglass grille plays a more integrated role in the car's design: made more vertical and with a slimmer frame, it accentuates the long bonnet and contributes to the overall shape and volume of the body, which flares out widely towards the rear wings. At the rear, new distinguishing features include the new L-shaped lights, with the characteristic Lexus light band running across the width of the vehicle; the brand emblem has been replaced with the brand name written in letters and displayed on the tailgate, for a simple, more modern look.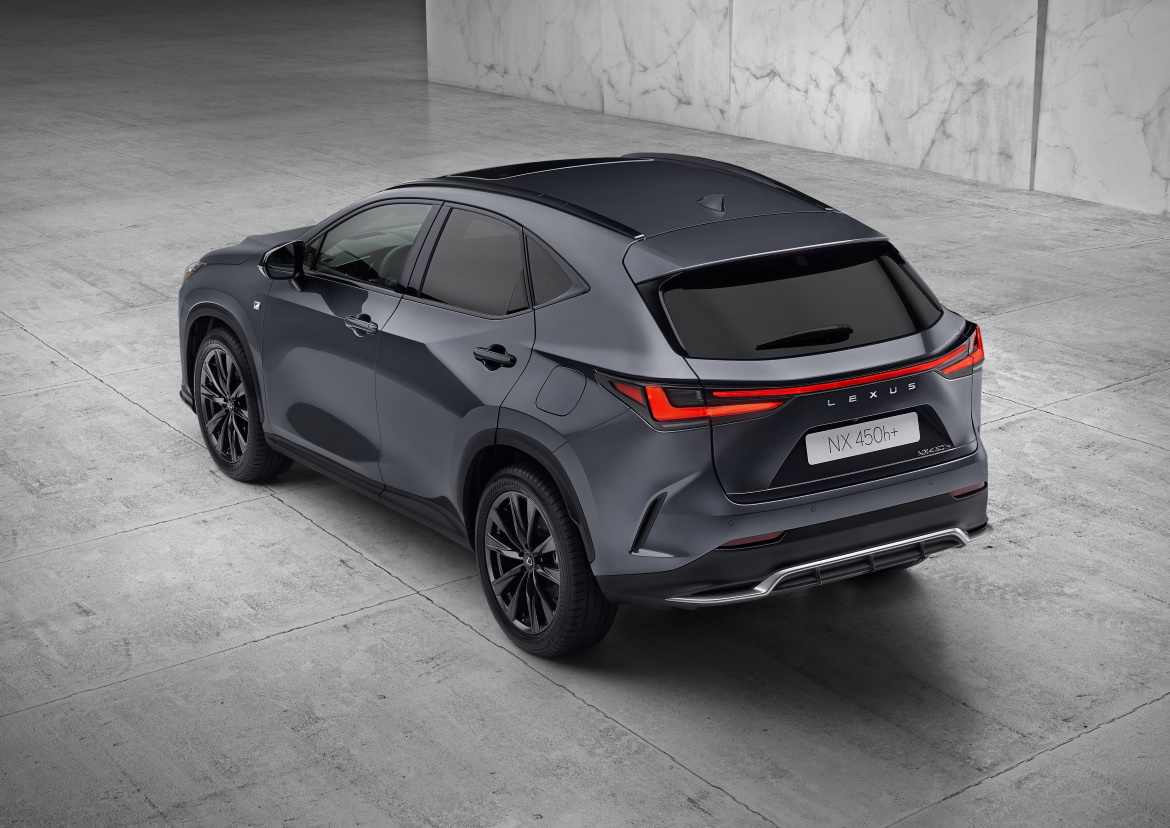 The new NX marks the first application of Lexus' new Tazuna concept for driving position design: named after a Japanese word describing a rider's control over his horse using reins, it focuses on giving the driver direct and intuitive control of the vehicle. The designers worked with Lexus' Takumi craftsmen to perfect the design relationship between the steering wheel and the gear lever. The cross-section of the steering wheel was precisely determined to give the best grip sensation and ease of use, while the gear lever was made as compact as possible, but with a perfect fit to the hand and at the ideal angle. In the pursuit of maximum ergonomics, all physical controls have been reduced in favour of a large 14-inch display positioned in the centre of the dashboard.