How to combine the now indispensable sensitivity towards the environment and animal protection with the prestigious tradition of fine upholstery? A possible, interesting answer comes from Lineapelle, an important Milanese exhibition supported by over forty years of history and international scope, with editions also organised in London or New York and 42,000 visitors from over one hundred countries.
Hyundai Transys suggested the way forward: a supplier of seating components (as well as powertrains, actually) that is part of the Korean group and, according to Automotive News, ranks 34th in the industry in terms of turnover. The project, well contextualised in a shell reminiscent of a car body, consists of four seats upholstered in smooth leather and dyed with sustainable procedures by the Italian Dani S.p.A. of Arzignano (for the front portion), or woven and treated with non-toxic substances by Manifattura di Domodossola S.p.A. of Villadossola (for the seat backs).
A set of integrated bags for men was then made from leather scraps at Dyloan in the Lombard capital. Other processing waste, reduced to granules and mixed with fibres obtained from recycled PET, are finally used for the floor coating, this time by the Korean partners ATKO Planning and Dual. Underlying the initiative is an ideal but subtle link between Seoul and Milan, as demonstrated by the colour choices (the grey that recalls the ancient oriental walls and the brown taken from certain shades of the Duomo) and even the textures (the pixels resembling the illuminated windows of Asian skyscrapers and the rhythm of vertical lines that mimics the spires of the Milan cathedral).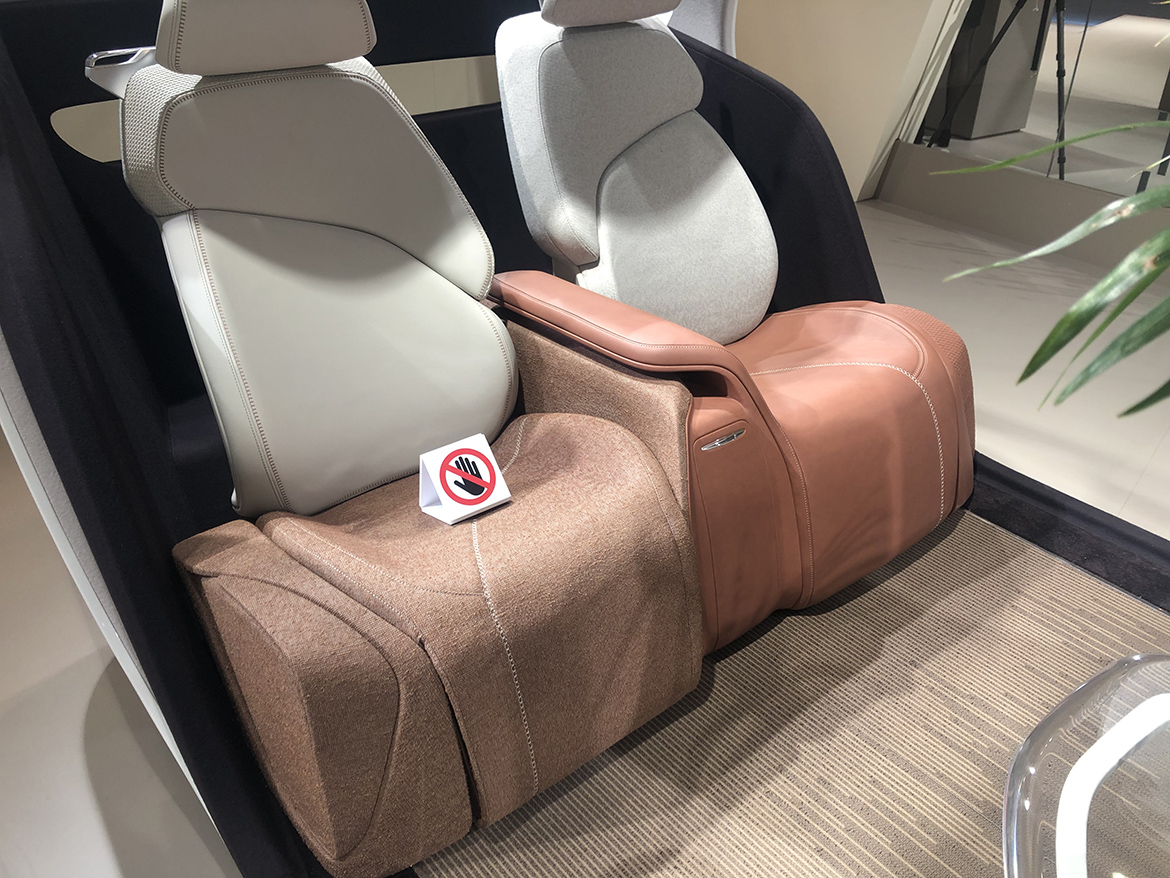 Last but not least, there are 3D printed headrests with recycled felt supports and aluminium powders. The structure of the seats is made from recycled metal, which is also capable of rotating on itself because it has been conceived with a view to future autonomous driving.
Will it be enough to change the approach? Certainly, affirms Lineapelle CEO Fulvia Bacchi, "Thanks to this collaboration, a clear path emerges for both the leather and mobility industries in which high-quality design and manufacturing can coexist with ethical procurement". It's time to take your seat on ecology.