Lexus presents at Milan Design Week 2022, Sparks of Tomorrow, a creative space created with the concepts of people and sustainability in mind. Sparks of Tomorrow hosts an installation created by architect and designer Germane Barnes in collaboration with lighting studio Aqua Creations, the projects of Lexus Design Award 2022 finalists, and the work of students from the Royal College of Art in London who, for the occasion, created a project dedicated to the future of sustainable mobility.
The ON/ installation, inspired by the new Lexus RZ, offers a vision of an electrified, zero-emission future focused entirely on the human experience. Developed in collaboration with Lexus and Germane Barnes, the ON/ installation is illuminated by Aqua Creations' Code 130o collection of colorful pendant lights, capable of giving the viewer a relaxing and immersive experience. "The original ON/ exhibition was created with the aim of presenting the new LF-Z, a concept car that marks the transition to carbon neutrality.  Now, with RZ, we have explored the evolution from concept to reality, collaborating with Aqua Creations to create an environment with a heightened sense of materiality," said Germane Barnes.
Visitors will also have the opportunity to observe the projects of the six finalists of the Lexus Design Award 2022, promising talents chosen by a jury of design experts who awarded the most original solutions, projects capable of contributing concretely to the creation of a better tomorrow, articulating the three core principles of the Lexus brand: Anticipate, Innovate and Engage.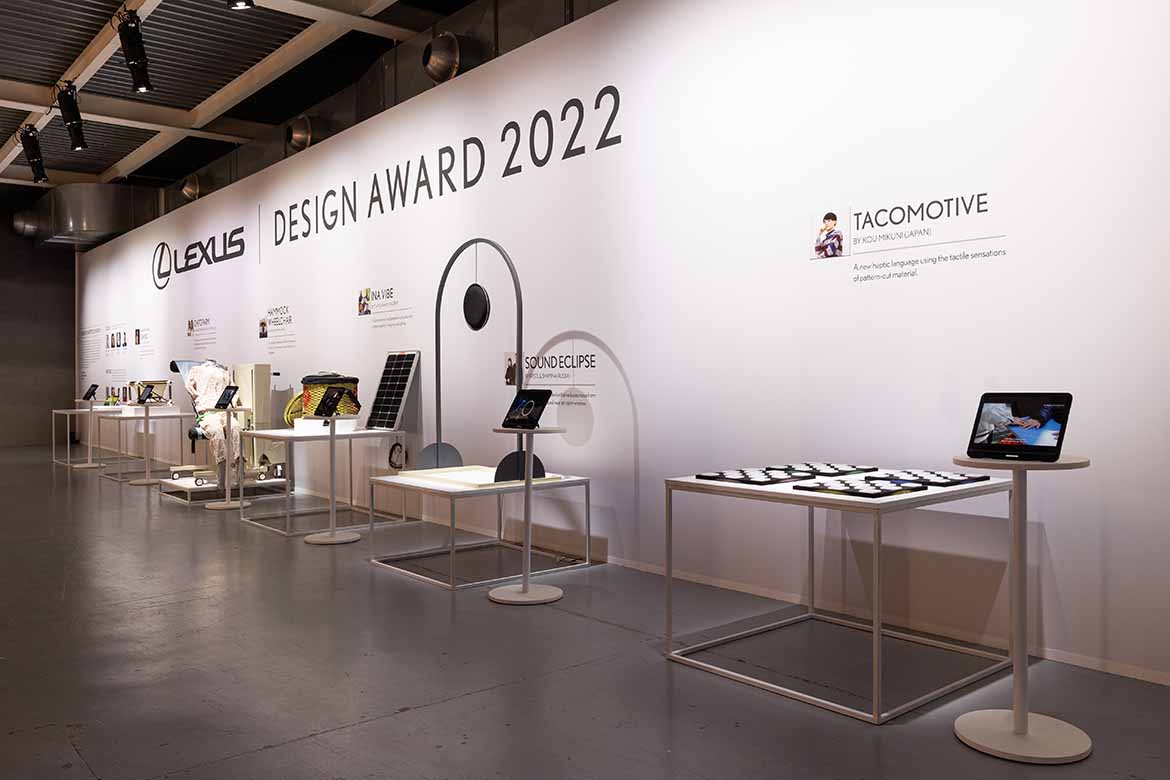 The finalists spent three months developing their original proposals and creating prototypes under the guidance of enthusiastic and highly skilled mentors. Mentorship from the world's leading creators was a unique learning experience for these young talents and is another legacy of this award.