The Bugatti Chiron is a monumental hypercar with phenomenal performance provided courtesy of a mid-mounted, W16 powerplant good for 1500PS (1479hp). To ensure it could reach its full potential, designers and engineers had to work in perfect symbiosis to develop optimized solutions for aerodynamics, cooling and weight while devising an aesthetic that was in tune with the brand's 'form follows performance' mantra.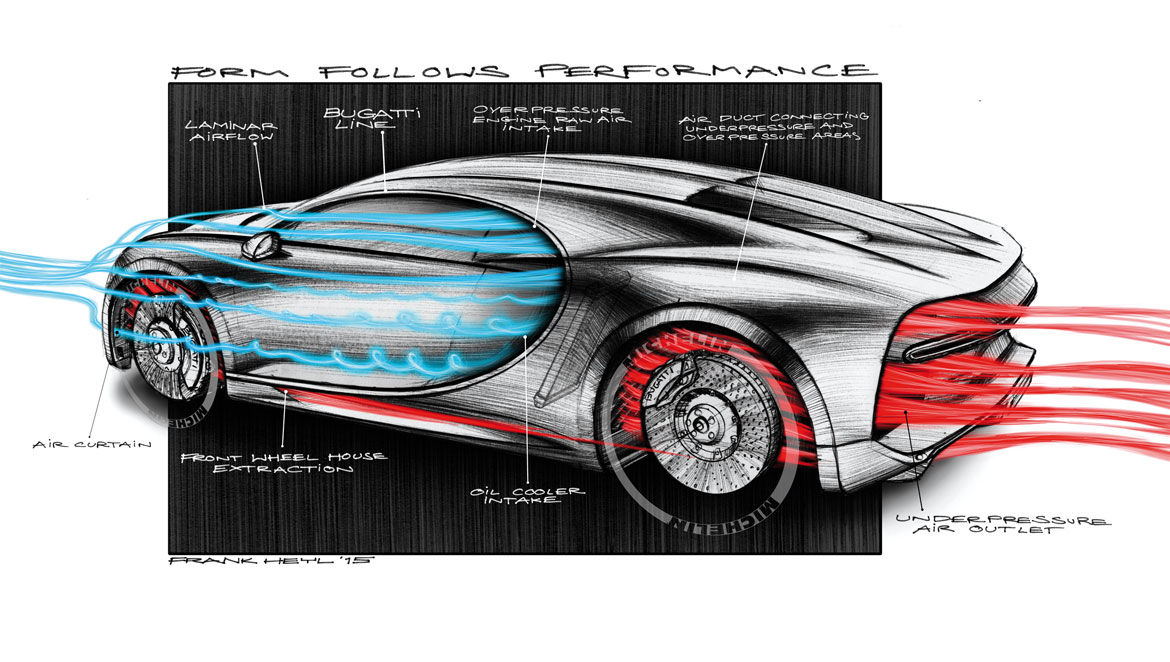 "The main shape of this car and the key design elements are driven by a performance function," says Bugatti head of design Achim Anscheidt. One of these is the C-shaped 'Bugatti line' in the profile, which was created to guide air into the openings in the B-pillar and below while joining the brand's unique two-tone attributes inspired by Bugatti cars of the 1920s and 30s.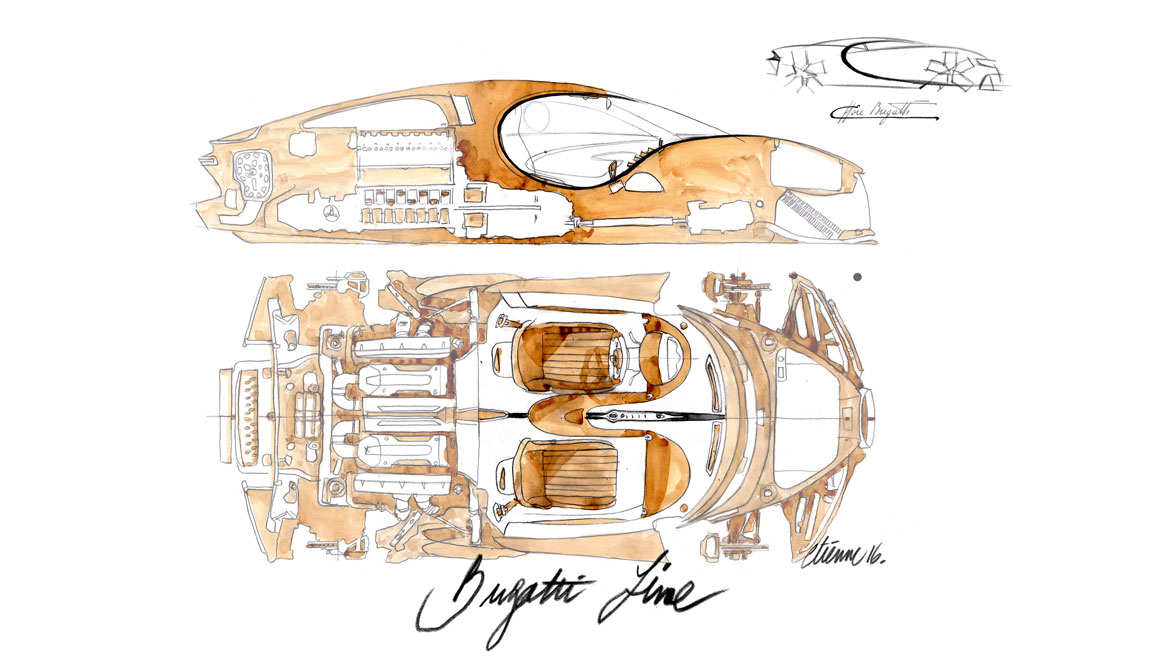 The Bugatti line is one of four signature elements for the performance marque, which also include the horseshoe grille, the centerline accentuation in plan view and the full-width horizontal taillight. Seen together, the Chiron's design is much more line based than the Veyron, with calm, convex and concave surfaces interrupted by just a few undercut character lines.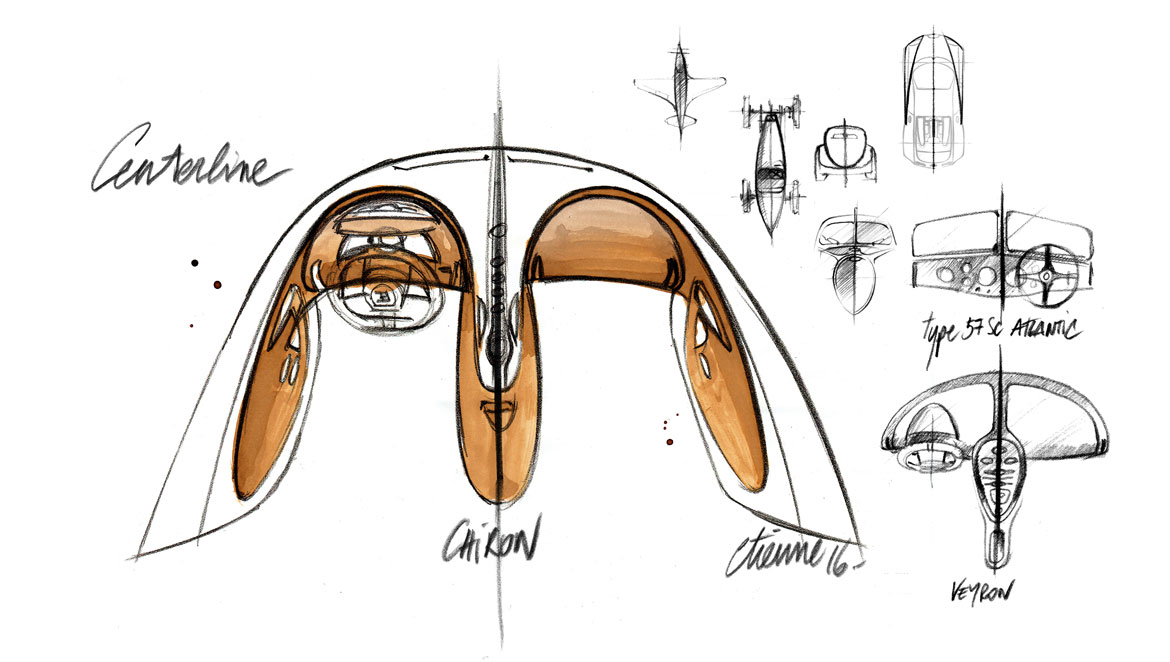 Longer (+82mm), wider (+40mm) and taller (+53mm) than the Veyron, the Chiron has a bit more stance and sits better on its wheels – which are larger in diameter. Though it weighs an estimated 108kg more than its predecessor, the Chiron's wheelbase is near identical to the outgoing car's (+1mm).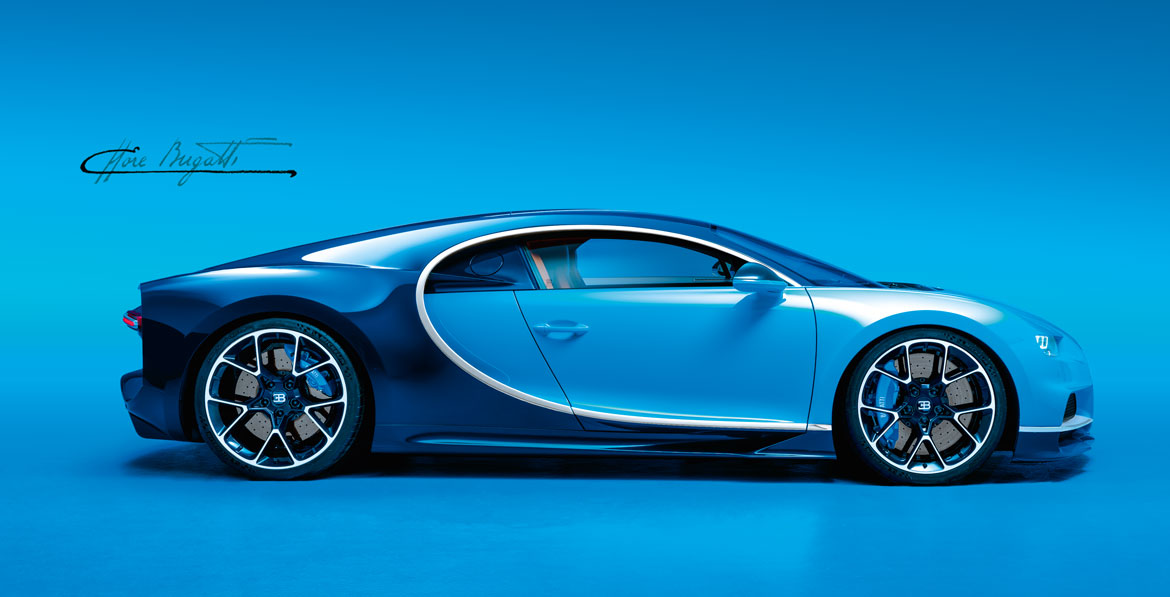 The interior's crested IP shape was influenced by that of the Type 57 SC Atlantic but is a thoroughly modern driver-focused environment infused with authentic materials such as leather, Alcantara, metal and carbon fiber – a structural element that has been left in view to minimize weight. There are 40 standard color options available, but the options are endless.
The Chiron's exterior design filters in through the interior, as seen in the center spline that becomes part of the monocoque structure. This all-encompassing signature line is a crowning achievement, forming the center stack with its minimalist four dials before continuing back up through to the roof – the illuminated C-shape is the longest light conductor in the automotive industry.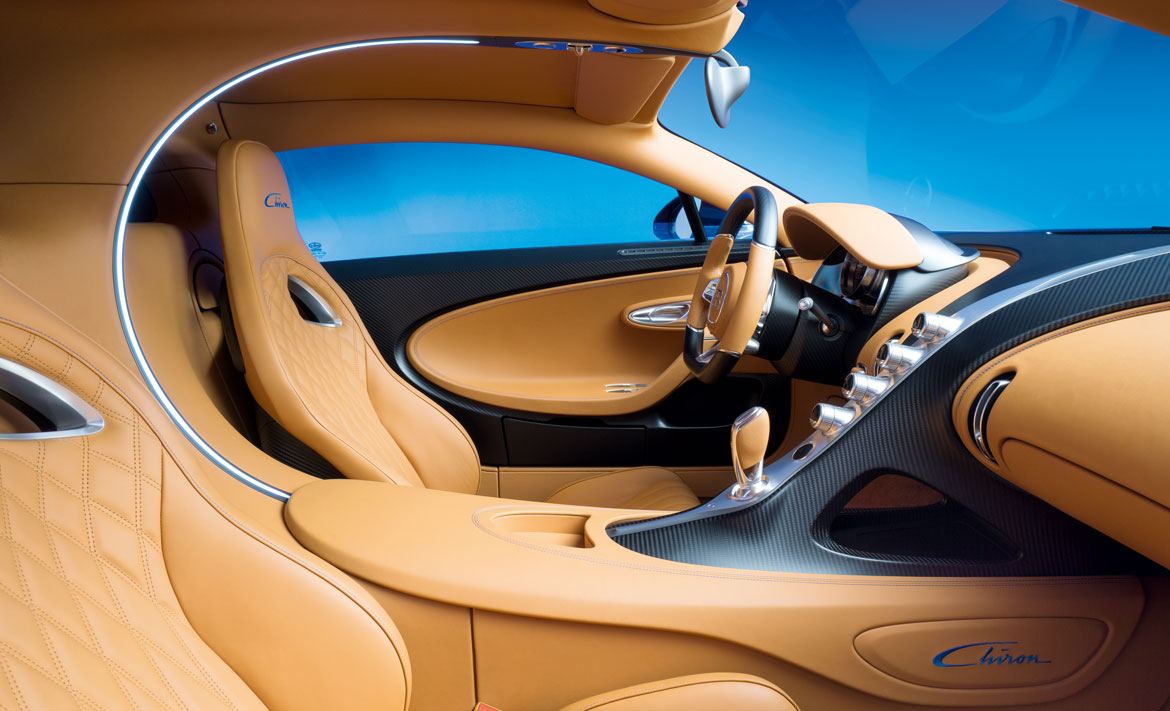 Bugatti has historically been used as a laboratory in the Group, where the brand's designers and engineers develop solutions for complex technical problems. The Chiron accomplishes that feat through a graphically simple yet muscular design that communicates Bugatti's brand identity. It is perfectly fitting of a hypercar that is said to achieve 62mph from a standstill in a mere 2.5 seconds.
Full article in Auto&Design no. 220