"We helped realise the secret dream of a great champion." That's how the Pininfarina design team describes the genesis of the Fittipaldi EF7 Vision Gran Turismo. "It was a very special project", says Guglielmo Cartia, deputy head of Pininfarina styling. "Fittipaldi's purpose was to create a functional track car with some original features compared to the classic GT."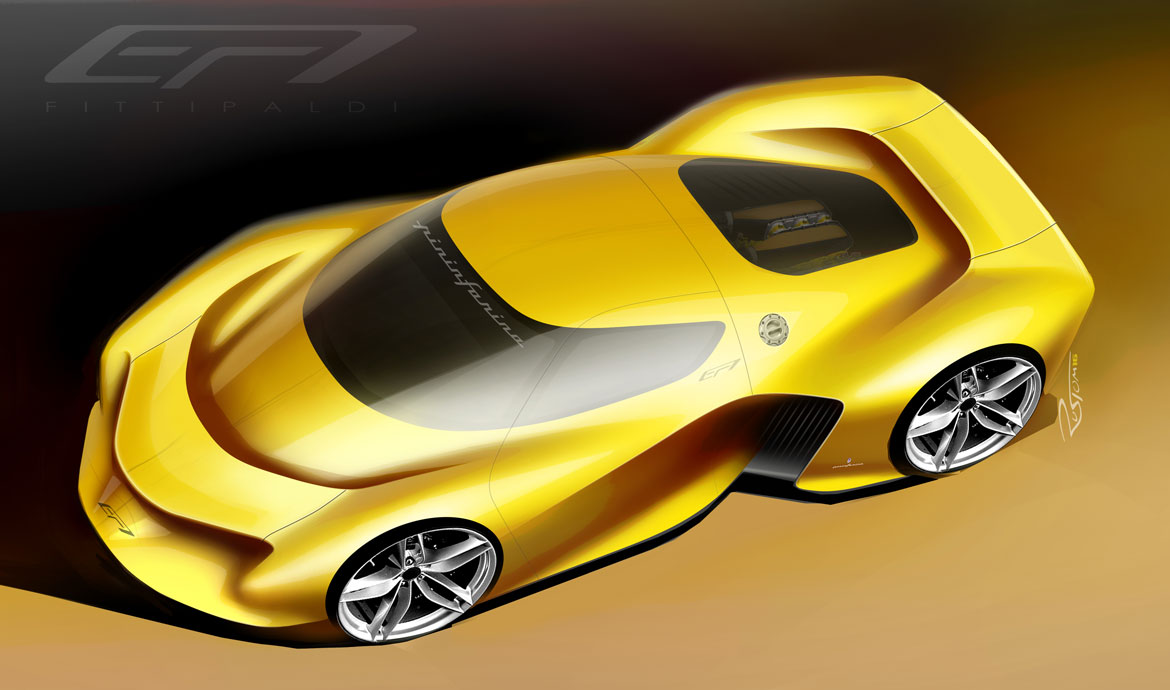 "As it is aimed at the gentleman driver, the cockpit had to comfortably accommodate two people and, for the same reason, the front and rear wings had to be adjustable, to offer the owner a progressive approach to fast driving, an aspect deemed fundamental by Emerson in the approach to track driving."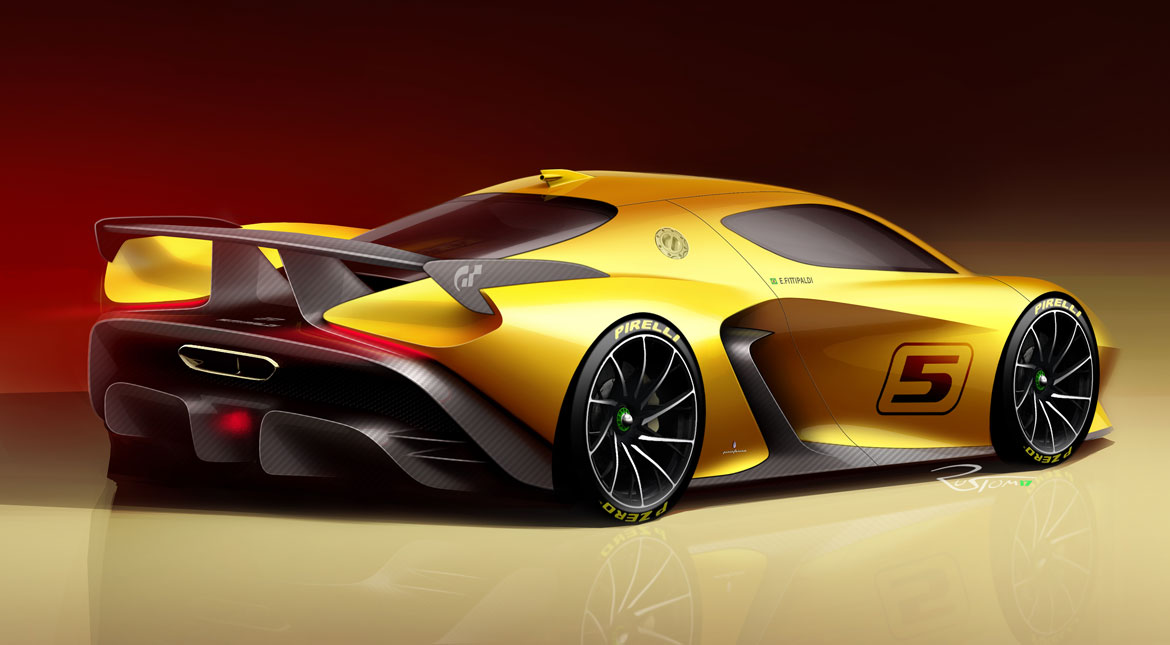 Given the racing imprint and the need to design the entire car – from chassis, to engine, to technical components – , a good relationship with the partner HWA (the AMG racing car spin-off) was crucial for the car's layout and development. Underlying the initial research was the "shark" theme suggested by Fittipaldi to evoke dynamism and aggression, as well as styling elegance and essentiality. "This concept was the backbone of the entire project, a kind of keyword," says Rustom Mazda, creator of the "yellow proposal" chosen by Fittipaldi as the basis for developing the car. "He was immediately convinced and attracted by the spirit of the clean but highly sculptural side, with its lines converging on the Fittipaldi badge on the rear pillar", specifies Guglielmo Cartia.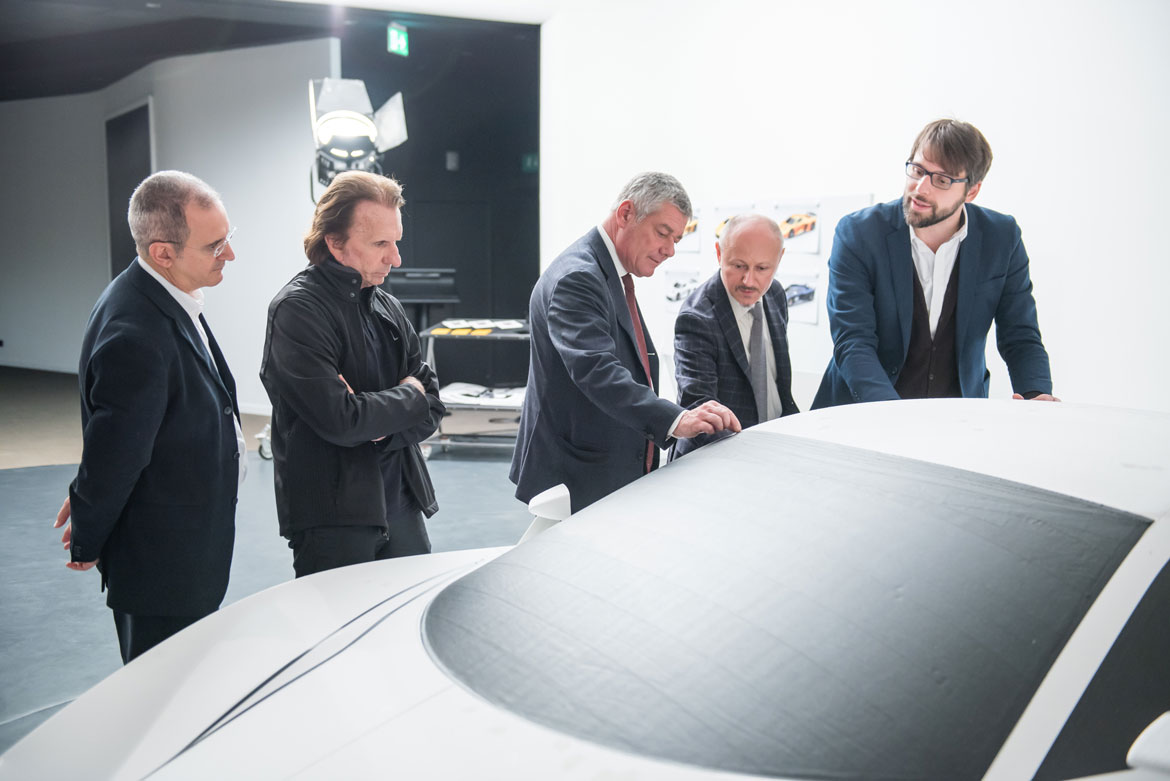 "For the front Fittipaldi had asked for a solution allowing him to see the front fenders from the driver's seat, hence the choice of sweeping front glazing that was stressed in the initial proposal and maintained on the final model, except for the body-coloured front pillars to give a feistier connotation and a more compact cabin appearance," Mazda adds.

At the rear the fenders give rise to the wing attachment, a very strong styling cue together with the connection of the rear window to the rear diffuser to make the mechanicals of the powerful 8-cylinder engine visible. Here Emerson Fittipaldi's idea was to add a citation from the intake ducts of the past – now replaced by the airbox – often blatantly obvious on American racing cars. "To simulate the air ducts we developed aluminium rings that we positioned above the airbox, an attractive feature for the American public", says Guglielmo Cartia.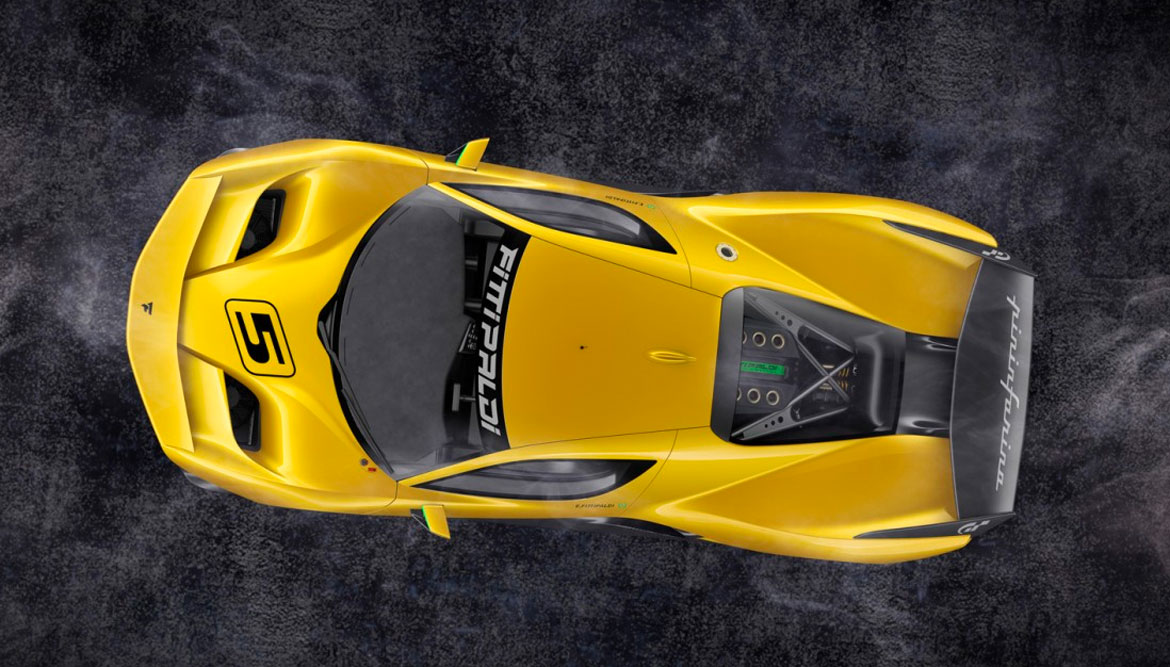 The development of the car was fast, 6 months of work carried out mainly in digital, and with a single test model being done in polystyrene before the prototype was milled. "Being a track car, the aerodynamic aspect was fundamental and all design steps had to include monitoring of HWA's feasibility", says chief designer Luca Borgogno.
"Our experience, however, enabled us to create a form able to meet this need and those adjustments that were necessary following the controls of the technical partner, were minimal. A pleasant confirmation of our aerodynamic, as well as stylistic sensitivity ", underlines Guglielmo Cartia with satisfaction.
Full article in Auto&Design no. 224