"There are no problems designing a racing car, we designers are constantly inspired by racing and the emotions the racing world arouses". Mitja Borkert, Lamborghini's head of design, smiles when asked about the difficulties of transforming a production sports car into a racing model. We met him at the Sant' Agata Bolognese Style Centre at the presentation of the new Lamborghini Huracan Super Trofeo Evo.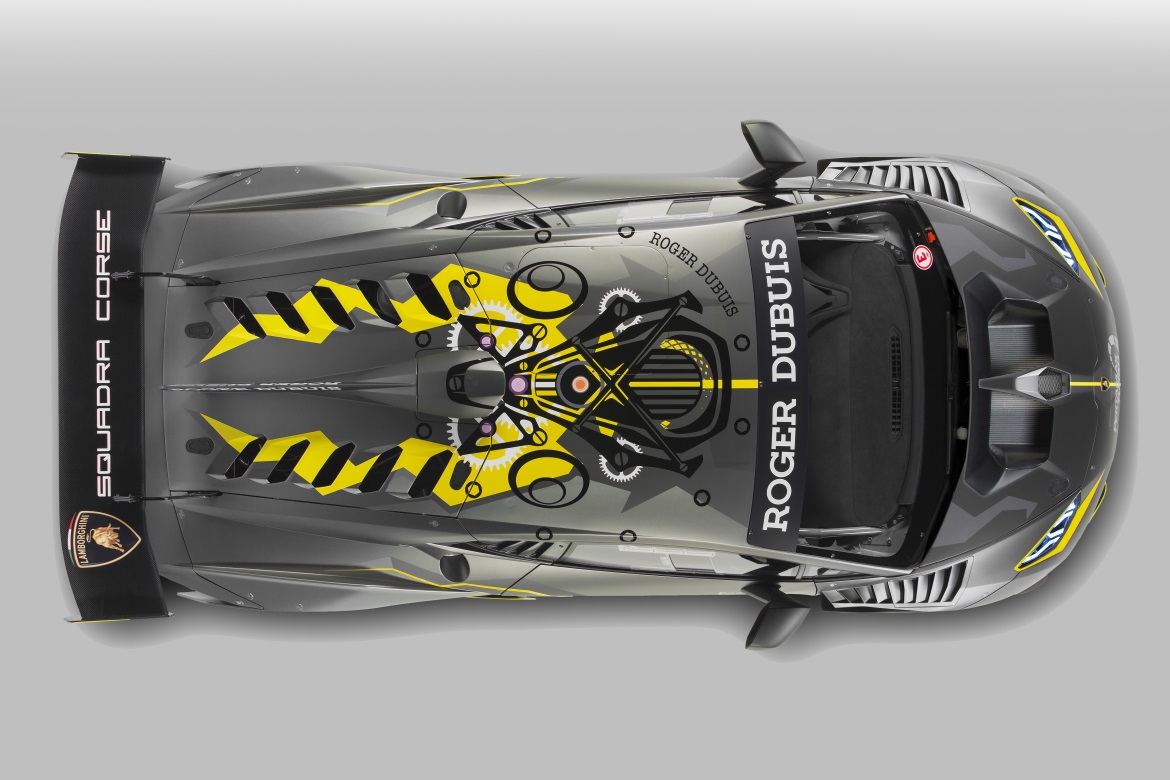 "Obviously, when designing such a performance-led product, you have to come to terms with what a racer requires. I have, however, been more or less free to design the surfaces I wanted and it's interesting to explore every kind of possibility to be able to make a product that is highly technical but still stylistically convincing", Borkert continued.
620 hp developed by a 5.2 V10 aspirated engine, sequential 6 ratio gearbox and a price that has been set at 235,000 euros excluding taxes, are only a few of the numbers of the Huracán Super Trofeo EVO. The car raises the bar on the already high standards of the previous version thanks to its completely redesigned aerodynamics. All this is thanks to a new carbon body kit, outcome of the collaboration between Dallara technicians and the Lamborghini Style Centre.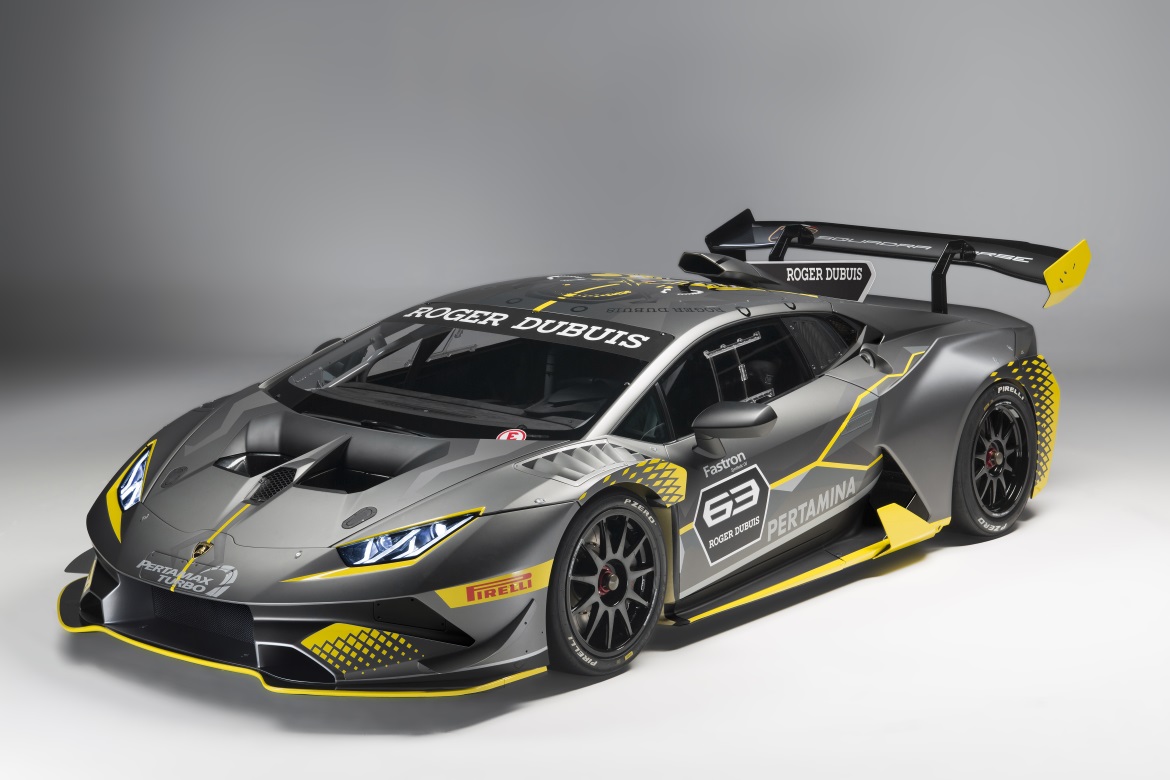 The side fins on the rear hood, designed to increase stability and adopted for the first time here on a Lamborghini racing GT, are stylistically innovative. The rooftop air scoop, on the other hand, boosts engine torque by 3% at top speed and creates a general improvement in aspiration.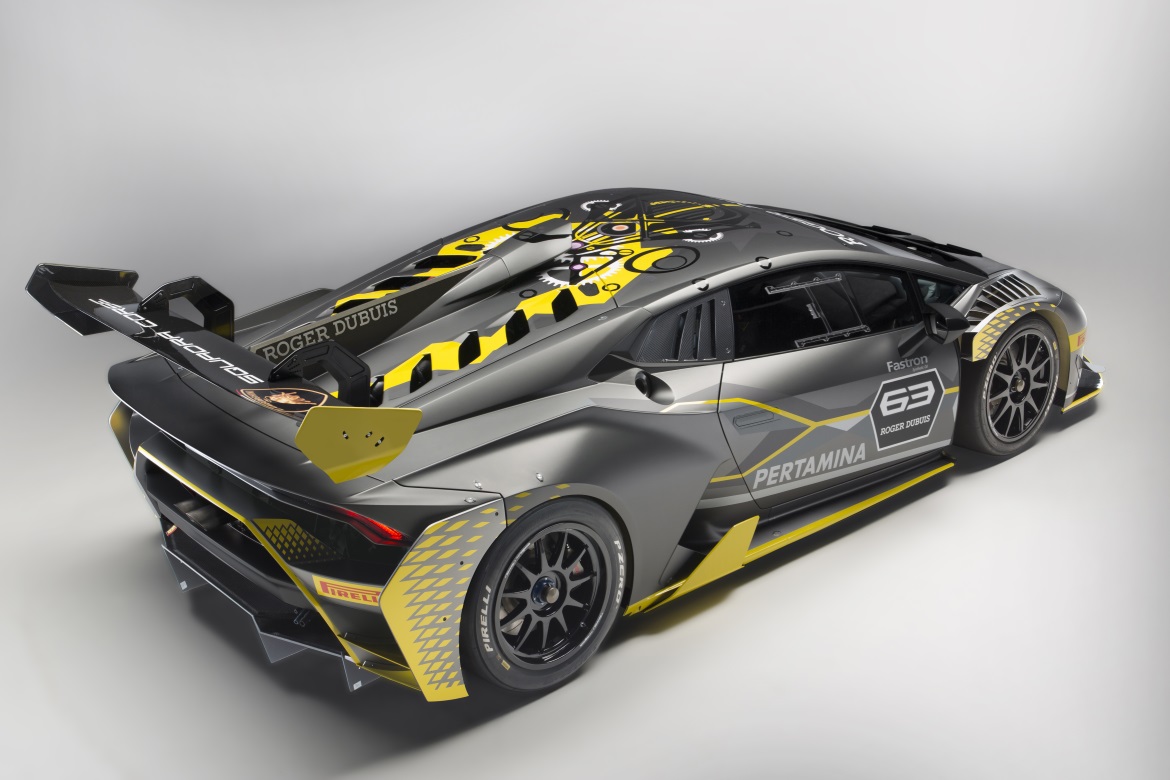 Apart from monobrand races, the Super Trofeo EVO can also compete in international Gran Turismo championships hosting the GT Cup category and endurance races, so offering teams and drivers greater versatility of use.