At the 2015 International Motor Show (IAA), in Frankfurt am Main, Audi is the e-tron quattro concept car: flow-enhanced design with a drag coefficient of 0.25; a powerful, all-electric e-tron quattro drive with up to 370 kW. It is sporty, efficient and suitable for everyday use.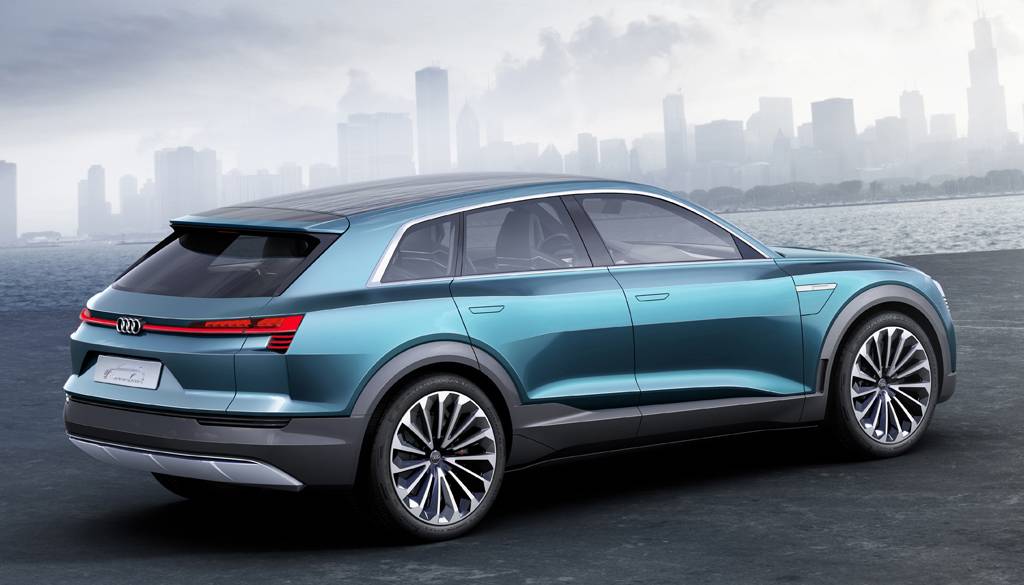 «Audi will present an all-electric, luxury-class sport SUV in early 2018. The Audi e-tron quattro concept provides a concrete foretaste of this», says Prof. Dr. Ulrich Hackenberg, Member of the Audi Board of Management for Technical Development. «It combines driving pleasure with great range, an expressive design and excellent comfort».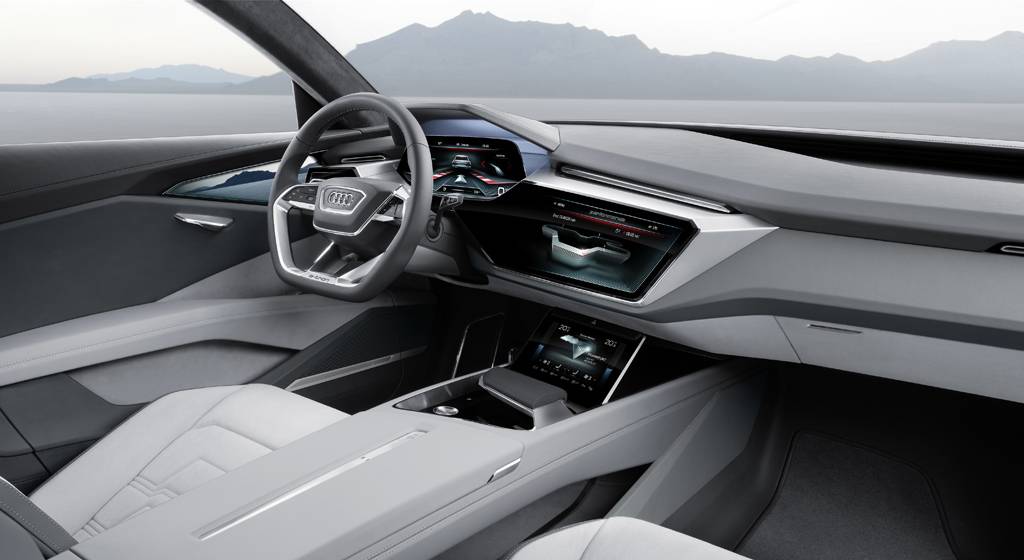 Electric power The Audi e-tron quattro concept uses the power of three electric motors: one electric motor drives the front axle, the two others act on the rear axle. Total output is 320 kW. The driver can even mobilize 370 kW and over 800 Nm (590.0 lb-ft) of torque temporarily while boosting. The concept study thus performs like a sports car. When the driver floors the right pedal, the Audi e-tron quattro concept sprints from a standstill to 100 km/h (62.1 mph) in 4.6 seconds and quickly reaches the electronically governed top speed of 210 km/h (130.5 mph). The concept with three electric motors which Audi is presenting for the first time makes the technology study an e-tron quattro. An intelligent drive management system controls the interplay between them as appropriate for the situation. The focus here is on the greatest possible efficiency. The driver decides on the degree of recuperation, the driving program S or D and the mode of the Audi drive select system.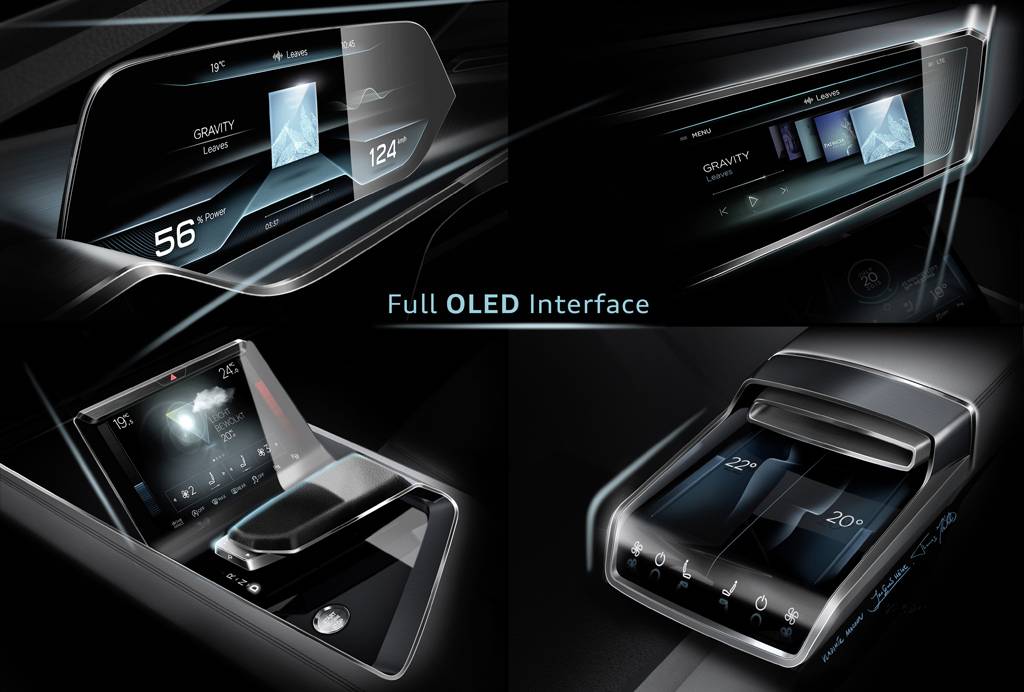 The large lithium-ion battery is integrated into the floor of the passenger compartment. It gives the Audi e-tron quattro concept a balanced axle load distribution and a low center of gravity – prerequisites for its dynamic handling. The battery's capacity of 95 kWh enables a range of more than 500 kilometers (310.7 mi). The Combined Charging System (CCS) enables charging with DC or AC electrical current. A full charge with DC electrical current at a charging column with an output of 150 kW takes just around 50 minutes. As an alternative, the study is equipped with Audi Wireless Charging technology for contactless induction charging. In addition, a large solar roof provides electricity for the drive system battery on sunny days.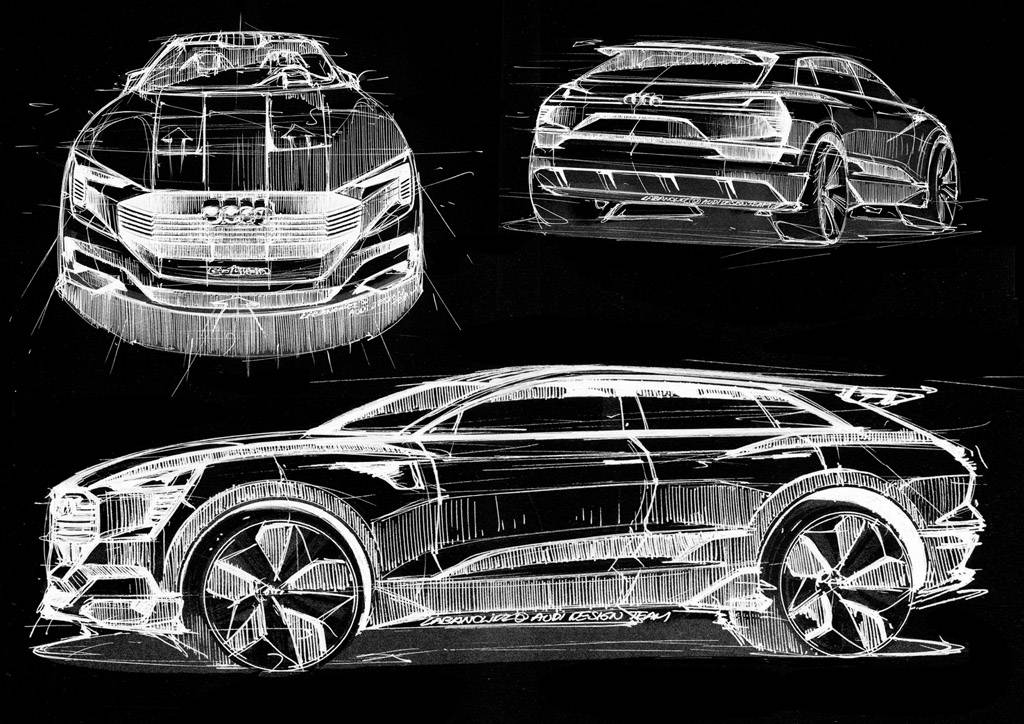 The exterior design The Audi e-tron quattro concept harmoniously combines the design with the aerodynamics and all-electric drive system. The five-door technology study is 4.88 meters (16.0 ft) long, 1.93 meters (6.3 ft) wide and just 1.54 meters (5.1 ft) high. Its coupe-like silhouette with the extremely flat greenhouse that tapers strongly toward the rear lends it a very dynamic appearance. The car's drag coefficient measures just 0.25 – a new best for the SUV segment, where figures are usually considerably over 0.30.